Home Insurance
House Insurance Cover for less
Looking for home insurance in Ireland? Chill Insurance is here for you. We can help you find competitively-priced policies at the click of a button.
We understand how important it is to safeguard your property and prepare for the unexpected. That's why we make it our mission to find you a policy that will provide you with that much-needed peace of mind.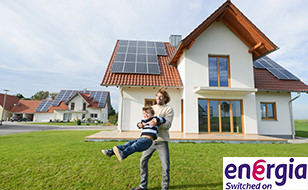 Amazing Home Energy Offer For New Home Insurance Customers
Get more when you choose Chill for your Home Insurance…
We've teamed up with Energia to offer our Home Insurance customers a great deal on Dual Fuel or Electricity. PLUS receive a FREE Netatmo smart thermostat worth €249!
Get a Quote or read more about this amazing offer here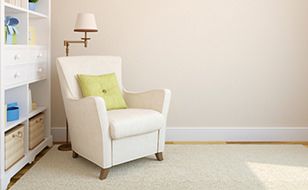 Why Choose Our Home Insurance?
At Chill Insurance, we've got you covered when it comes to finding the right home insurance policy. Regardless of your budget and individual requirements, we compare some of Ireland's leading insurers to help you find a great value policy that ticks all the boxes and gives you peace of mind.
Whether you're looking to cover a semi detached house as the homeowner or an apartment as the landlord, our policies come with a wide range of benefits that can be added to your chosen plan.
A typical home insurance policy will provide you with cover for damage to your home and your belongings in the event of a fire, flood, storm or burglary. We can even provide unoccupied home insurance if you need it.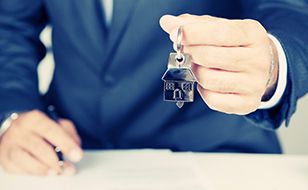 Renters and Landlords
Even if you're not the owner occupier, we've got you covered. Renting an apartment or house? Cover your contents and give yourself peace of mind when it comes to your valuables.
Our landlord insurance offers cover across a range of categories from your property to rent and home emergency. Get a quick quote and see for yourself.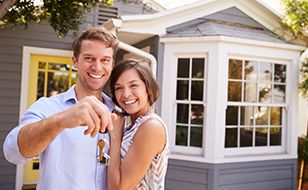 Building and Contents Cover
Insure the structure of your property with buildings cover. Whether you have a bungalow, terraced, or detached house, many of our buildings insurance policies include sheds, outhouses and garages. Contents insurance protects your valuables from damage or burglary. Choose to add both to your policy or get covered for one or the other.
There are also certain policies that offer flood protection to keep your belongings safe in the unfortunate event of a flood, and we offer gadget insurance so you can have added peace of mind when it comes to your tech. You can even purchase add-ons such as all-risks cover to protect valuable items inside and outside your home.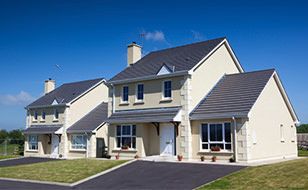 Search And Compare
Let's be honest - trawling the internet for the right insurance policy can be a stressful, time-consuming process. The good news is, we've made searching for home and contents cover quick and easy. At Chill, we compare home insurance policies from leading providers on your behalf. So, in just one swift search, you can discover the different levels of cover available to help you make an informed decision when it comes to picking the right policy.
At Chill, we can help you every step of the way. Our team is dedicated to finding you cover that meets your needs and requirements. So whether you're after money saving tips before you purchase a policy or you need help working out which of your valuable contents worth insuring, we're here to help.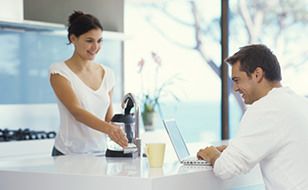 Who Do We Cover?
Regardless of whether you rent or own your property, we can help you find affordable home cover that suits your individual requirements. We offer a wide range of policies, covering everything from owner occupied properties to rental holiday homes. So, whatever you're looking for, we can help.
We appreciate how important it is to protect your home, and we know that finding the right insurance policy can be tricky. To take the stress out of the search, simply fill in our quick quote form.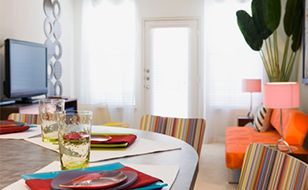 Common Questions Answered
If something happens to your home, there's no doubt you'll want to know that it's properly protected - both inside and out. So, if you have a query about our cover, you'll be pleased to know we have the answer
For more information about the different cover options that we provide, simply click on the Read More button to go to our FAQ page.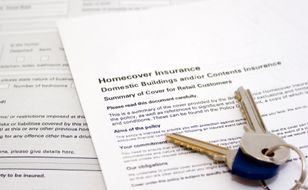 Your Important Policy Documents
Looking for your policy booklet? Need to process a claim? To make your life a little easier, we've compiled a list of the documents, forms and phone numbers you'll need. Click the Read More tab below to find your insurer's contact information and download your policy booklet.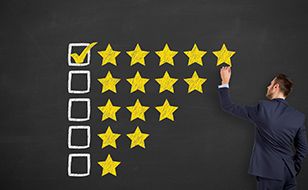 Customer Testimonial
We value our customer's opinions and appreciate when they provide us with feedback. Here's what our customers have to say...
"I would just like to give you some feedback on your staff. In the past two days I urgently needed a letter of indemnity and my home insurance policy modified to reflect the lenders requests. One girl in particular, Aoife was superb. She arranged all of the relevant documents and even went as far as faxing them to the required people on my behalf, she kept in contact and was extremely responsive. Thanks to her I am now in a position to draw down my mortgage cheque."

- Aidan McArdle