Estimating Your Home Contents Value For Home Contents Insurance
Keep Your Home Protected
Last updated: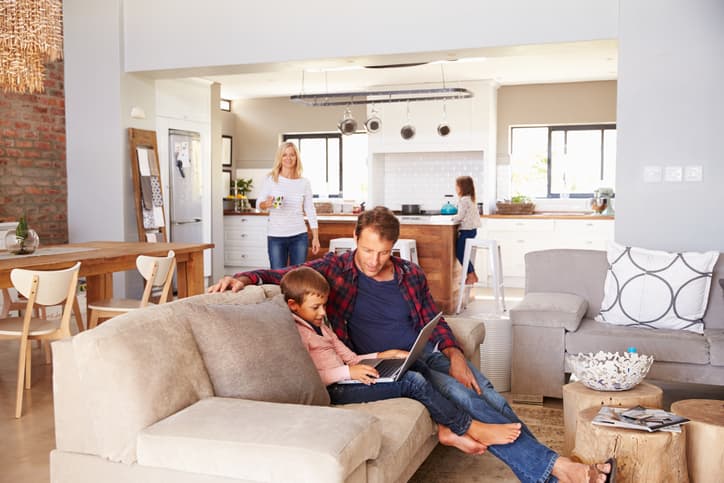 If something was to ever happen to your home, you'd want the building to be protected as well as the possessions and valuables inside it. These may be things that you've collected over the years, necessities or high value items. Whichever category they fall into, your belongings are important to you. This is why contents insurance and home insurance are a must.
But how do you work out the total value of all the items in your home? You might be confused about how and where to start, and which items should and shouldn't be included. We've provided lots of helpful information in this guide to estimating your home contents value.
Make an inventory
The first step is to make a list of all the items in your home. This can be quite a daunting task, so we've broken it down room by room to make the job a little easier.
Bedrooms
It's likely that the bedrooms in your home are the place for storing clothes, shoes and accessories, such as handbags. They may also contain a lot of furniture, like beds, bedside tables, dressers or desks.
Have a think about all the items in your drawers and wardrobes and make a note of them on a piece of paper. You should also list items that are on the furniture's surfaces, like jewellery stands and makeup bags.
Don't forget to include any decor or soft furnishing items such as bedding, rugs and curtains or blinds.
Living Room
The living room is usually the heart of the home, along with the kitchen. You may have a mixture of items in here, ranging from entertainment products to soft furnishings. Open any units to see what is stored there and add them to the list.
For bulk items, such as a collection of DVDs, you don't have to list each item individually - just putting 'DVDs' is enough, unless there's a particularly valuable item in there. We come to the subject of valuables again later.
All of the electricals in this room should be listed, too. This could include televisions, games consoles, landline phones, DVD players, speakers, iPads or printers.
Don't forget to check the walls, too. Artwork needs to be added to the list, as do bookshelves and books. However, built in items such as alcove cupboards or fireplaces will be covered under buildings insurance.
Kitchen
The kitchen is potentially going to be the room with the greatest number of items which need to be recorded. There's quite a lot of storage in a kitchen, so be sure to check every drawer and cupboard to ensure you haven't missed anything.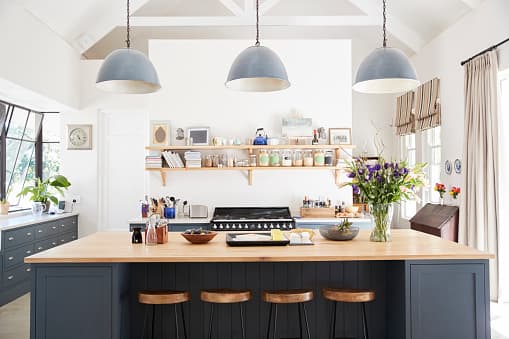 Your appliances are the most important thing to list as they are likely to be the priciest objects. Washing machines, tumble dryers, fridges, freezers, microwaves, toasters and kettles should all be added to your inventory. The items inside your cupboards or appliances can be included too, such as tinned or frozen food.
As with the other rooms, take a look at the walls to include artwork or window dressings.
Finally, add any crockery, glassware, cutlery and pans to your list. Don't forget any unusual items like soup makers, rice cookers, slow cookers or cheese boards.
Dining room
Your dining table and chairs should be added to your list, as well as any soft furnishings.
If you have a sideboard in the dining room that's full of additional crockery, cutlery or place mats, add these to the inventory too.
Garden
Although you're insuring the contents of your home, your garden belongings should also be included. Garden furniture and any decor should be added, as well as gardening equipment such as tools, lawn mowers and any bikes.
Landscaping items, such as plants, flowers, soil, grass, etc. cannot be covered under contents insurance.
Bathroom
Your bathroom suite will be covered under your buildings insurance so this doesn't need to be included. You should, however, add toiletries, decor and electrical appliances, like razors or toothbrushes, to the list.
Loft
Many people forget about their loft or attic space when it comes to valuing their home for contents insurance. However, it's the place people are most likely to keep valuables, family heirlooms or memorable possessions.
Without necessarily digging too deep and unboxing everything, try to look at what is in your loft and add it to the inventory.
Make your index as accurate as possible, grouping items where you can so it isn't a never-ending list. For example, you don't have to include every item of clothing. Instead, write it down as 'clothing'.
Work Out An Estimated Cost
Now you have a full list of items that are in your home, you need to begin to work out the value. You don't need to value every item individually. Collections such as books, DVDs, shoes or items of clothing should have one price.
When you list out all the items, it is important to calculate the replacement value of your contents - that is the amount it would cost you to replace all your insured items.
The estimated cost is just that - estimated. It doesn't need to be precise or correct down to the cent. Just work out the replacement value of each item or collection and write this price next to the item.
Just be careful that you don't underinsure your home. If an accident did occur, you may lose out.
What About My Valuables?
If there are any items on your list that are particularly valuable or costly, these may need to be declared separately on your contents insurance. When applying for a quote, you will be asked if you have any items over a certain value. If you do, these may need to be covered separately from the rest of your contents at an additional cost.
First published by Ian O'Reilly