Third Party And Comprehensive Cover
Looking for affordable car insurance? You've come to the right place. Get things moving by using our quick quote to find competitively-priced car cover in a matter of minutes.
As one of Ireland's leading brokers, we compare insurance providers helping you to find the best cover for you. So, you can be confident that you're getting value for money when you take out a policy with us.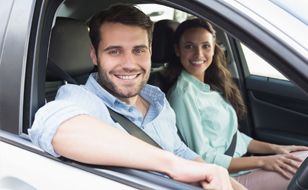 Why Choose Our Car Insurance?
At Chill Insurance, we're experts at what we do. We're dedicated to getting you the right cover at the right price. Searching leading insurers on your behalf, we can help you find car insurance quickly and easily.
We believe that it's important for you to know exactly what you're getting for your money. So, to help you understand what you're signing up for, we give you facts in a transparent and easy-to-understand format.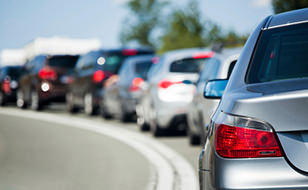 Compare Different Insurers
When it comes to car cover, we appreciate that a "one size fits all" approach simply won't cut it. That's why we compare quotes from a number of leading insurance companies that offer a wide range of different policy benefits.
From windscreen protection and key replacement, to breakdown assistance and protected or 'step back' no claims bonus discount, we offer policies that include a number of useful features. So, regardless of your individual needs and requirements, we can help you find a policy that's perfect for you.
Comparing quotes is quick and easy. Simply enter your vehicle details into our quote form and we'll take it from there.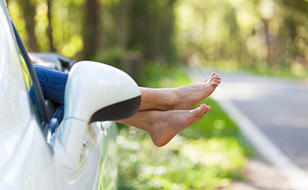 Third Party and Comprehensive Cover
Customer Care
At Chill, we understand that comparing insurance policies can be tricky. With so many different types available, it can be difficult to get your head around what's what. The good news is, we are here to lend a helping hand.
When it comes to picking your policy, you'll have three options to choose from - and it's important that you select the right one for you. Third party cover provides a basic level of insurance which includes cover for damage to other people and their property but not your own. Third party fire and theft cover provides compensation for damage you cause to others and allows you to claim for loss or damage caused by fire or theft. Fully Comprehensive cover is the most complete policy we offer and it provides you with cover for damage, fire and theft, as well as any damage to a third party in the event of an accident.
We can also help you work out the finer details of your cover, such as your policy excess. This is the amount you would have to pay should you need to make a claim.
Got a question? We have the answer. Don't hesitate to give us a call, or take a look at our FAQs section.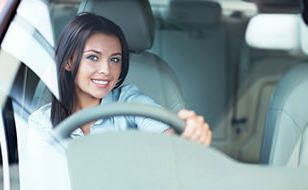 Women Drivers
Due to EU regulation changes in recent years, it is now illegal for insurance companies to charge different prices for women and men. At Chill, we recognise that everyone's needs are different, regardless of whether they are male or female. With this in mind, our team make it their mission to find insurance policies that meet your specific requirements. We aim to provide you with clear, concise information in a way that you'll understand.
For more details, click the Read More tab below.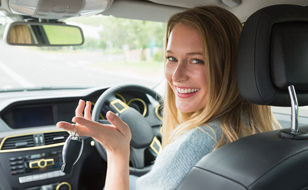 Getting You On The Road
We know how important it is to stay safe behind the wheel - especially if you're a new driver becoming familiar with the roads. To give you added peace of mind while you're out and about, we offer great value car insurance for young drivers. So if you're aged 18 to 25 and you've just passed your test, or you hold a provisional licence, we're here to help. We can set you up with instant cover over the phone, offering you an easy payment plan to get you out on the road as soon as possible.
Click Get A Quote to compare our insurers and find affordable car cover.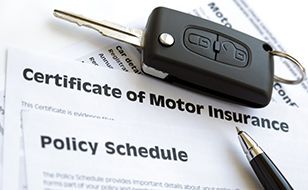 Your Insurance Documents
We hope you'll never need to, but if you need to make a claim, we're here for you. Whether you need to review your policy documents or you're looking for a claim form, we have everything you're searching for.
Simply click the tab below for a list of policy booklets and useful contact information for the insurers we use.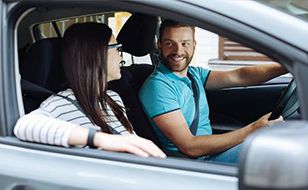 Your No Claims Bonus
Your No Claims Bonus is an important part of your car insurance policy and a factor considered when you're quoted a premium. The more years you've driven 'claims free', the more your no claims discount increases.
Did you know you can either partially or fully protect your discount by adding 'Step Back' Bonus or Full No Claims Bonus Protection to your policy? Have you considered protecting the discount you've built up over the years? At Chill Insurance, we can provide quotes which include these discount protections.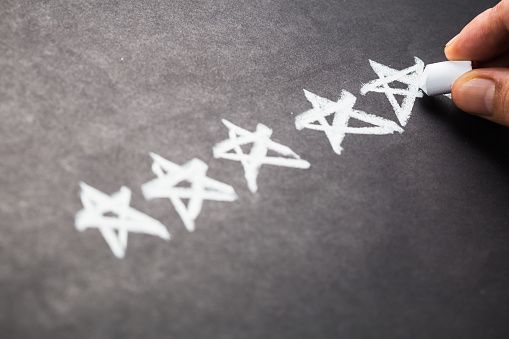 What Our Customers Say
Every day, we're trusted by Irish motorists to find a suitable policy. Here's what our customers have to say...
"Praise where it's due, Chill Insurance car insurance people are sound out. So decent and great craic #thankspals"

- Louise Barker
"Was able to save over €250 by going with Chill Insurance Shop around folks!"

- Jeremy Hayes
"Just renewed my car insurance for both my mother and I, Chill gave us unbeatable prices. This was all thanks to Adam Byrne, part of Chill's renewals team. Very helpful, extremely professional and very friendly. Just like to say a big thank you to Adam."

- Karen Haskett
"Recently got a car insurance quote from Chill Insurance. Price was reasonable and found them helpful through the process."

- Emily Whyte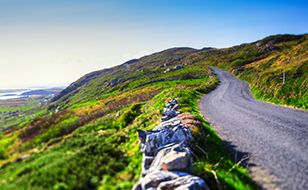 The Ultimate Irish Motoring Guide
Introducing our interactive motoring guide. From famous Irish landmarks to tyre specialists around the country. Our ultimate Irish motor guide is perfect for your next road trip.
Whether you need a place to grab a snack, or are looking for somewhere to get an NCT pre-test, we've got you covered.