Home Insurance
House Insurance Cover for less
Looking for home insurance in Ireland? Chill Insurance is here for you. We can help you find competitively-priced policies at the click of a button.
We understand how important it is to safeguard your property and prepare for the unexpected. That's why we make it our mission to find you a policy that will provide you with that much-needed peace of mind.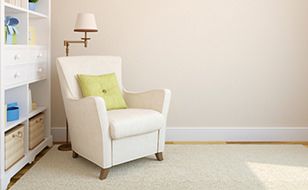 Why Choose Our Home Insurance?
At Chill Insurance we provide different types of home cover depending on your circumstance. In addition to standard cover for your home we provide:
To help your peace of mind, our insurers can provide benefits such as:
Accidental damage - This provides cover for things we may do by accident such as spilling paint on the carpet
New for old - New for old allows for the replacement of goods as new instead of replacing the item at current value
Fire Brigade cover - A level of cover for any fire brigade charges the policy holder may incur
Cost of alternative accommodation - If the house is made uninhabitable due to a claim for cover provided by the policy, this may cover rent you need to pay or owed to you
Credit card cover and more - Unauthorised use of credit cards. Cover can extend to bank cash cards, debit cards, charge, cheque, and/or credit cards
Discounts can even be provided for having fire alarms in place. Find out for yourself by getting a Quick Quote.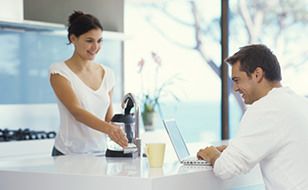 Who Do We Cover?
Whether you're a homeowner, renting, a landlord, or trying to finalise your first mortgage we've a product to suit your requirements. Is your property a terrace, semi-detached, or even a farm house? Is it jointly owned, or not? At Chill Insurance we can find you a deal across a broad range of properties and circumstances.
Complete an online quote with your details to see the different policies we can offer.
Got a query about our policies or what happens next if something happens to your home? Give us a call on 01 400 3400 or check out our FAQ section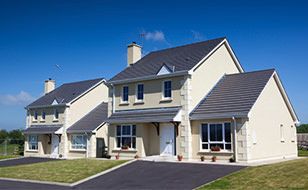 Search And Compare
Get an online quote to compare home policies from leading insurance providers. It only takes minutes to check premiums, excesses, and cover levels across different policy benefits.
Find the right deal with the right level of cover for you.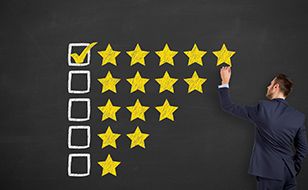 Customer Testimonial
We know protecting your home matters to you. Here's what our customers have to say.
"I would just like to give you some feedback on your staff. In the past two days I urgently needed a letter of indemnity and my home insurance policy modified to reflect the lenders requests. One girl in particular, Aoife was superb. She arranged all of the relevant documents and even went as far as faxing them to the required people on my behalf, she kept in contact and was extremely responsive. Thanks to her I am now in a position to draw down my mortgage cheque.""

- Aidan McArdle
"Rang Chill there the other day to get a quote for home insurance. Can't remember the agent's name but he got me a great deal and explained the different types of cover. Would recommend.""

- Vincent Harney