How To Get Cheaper Car Insurance
Top tips for cheaper car insurance
Last updated: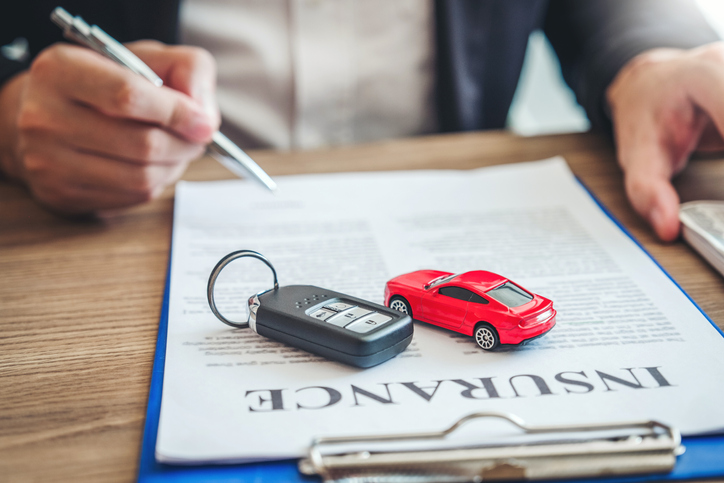 Paying for car insurance is a necessity that every vehicle owner has to do, but all drivers will likely pay a different price for their policy. This is because the policies vary depending on your age, the car you drive, where you live, the job you have, whether the car has modifications, where it is parked and so much more. For this reason, car insurance premiums can change all the time and also why some people have very expensive insurance. A person who has just passed their test and has a pricey car will likely pay more for their insurance than someone who has plenty of driving experience and drives a less expensive car.
If your premiums are creeping up, you might be looking for ways to bring the cost back down. Below, you can find our best tips and tricks that could help you to get cheaper car insurance. While not all of these tips will be applicable to you, we hope you can take something away from our guide to save a bit of money.
Chill Tips and Tricks for Cheaper Car Insurance
Check If You're Getting The Best Deal Each Year
Many people let their car insurance automatically renew at the end of the policy term. While this is convenient, you might not be getting the best deal available. When your policy is coming to an end, it's a good idea to have a look at what other providers can offer you and make the switch if a better deal is available.
Getting The Best Renewal Offer
Shopping around different insurers is a time consuming process. If you are spending 5 to 10 minutes filling out each quote for each insurer, suddenly you'll have spent the whole day doing it! Instead, let Chill do the work for you. We scan the insurance market on a fair analysis basis approaching 14 different insurers to find you the best value quote from our panel.
Increase Your Voluntary Excess
When you first take out a car insurance policy, you'll be asked to choose the amount of voluntary excess you wish to pay. Voluntary excess is the amount you're willing to contribute when you make a claim, on top of the compulsory excess that the provider requires. You can reduce your car insurance premium by increasing the amount of voluntary excess. However, do be careful with this - you should only increase the excess to an amount you can afford to pay. Don't put it up to an extortionate price, as should you need to make a claim, you could end up spending more than you can afford.
Add Or Remove Additional Drivers
You're likely not the only person to drive your car, and you might want to add other drivers to your policy, including spouses, children or parents. However, each person you add could increase or decrease the price of your insurance, depending on their own driving experience and age. When adding drivers to your policy, you should spend some time experimenting to see who has what impact on the premiums. For instance, young drivers, such as your children, could bring the premium up, but an experienced driver, like a spouse, could help to bring it down.
Improve Your Vehicle's Security
An insurance premium is generally based on how risky a person or object is to insure. The riskier they are, the more expensive it's likely to be. Therefore, you could reduce your premium by improving the security of your vehicle and reducing the risk it will be stolen. This can be done by adding alarms, immobilisers and tracking apps. It might be worth calculating how much money you could save before spending the money installing these things, to ensure the cost is worth the savings.
Have A Black Box Installed
Black box telematics policies can bring the cost of your insurance down, and this is particularly the case for young drivers or drivers who have newly passed their test. The black box tracks a person's driving skills and, if you're deemed to be a safe driver, your premiums can get cheaper. It looks at things like speed, acceleration and braking to ensure you're driving in a responsible manner.
Build Up Your No-Claims Bonus
The longer you go without claiming on your car insurance, the bigger your no-claims bonus becomes. While claiming is sometimes inevitable after an accident, there may be smaller damages, such as paint scratches, that you don't claim for in order to retain your no-claims bonus entitlement.
Park in a Safe Place
Upon taking out a new policy, your insurer will ask you where you park the car most of the time. They may even ask where it's parked when you go to work, as well as where it's parked at home. Again, this comes down to risk, and a car that's parked on a busy road might be more vulnerable to damage than one that is parked on a driveway. You should try to put your car in a locked garage or on a driveway overnight. This isn't always possible for people who have no driveways or on-street parking only, but if you have the option, try to do it.
Take Out The Right Type Of Cover
Not every car needs comprehensive insurance, and other options, such as third party only or third party, fire and theft insurance, can be cheaper. While it might not be ideal to put your typical, driven-every-day car on this type of policy, you might consider it for a vehicle that you don't drive very often, or an older car that isn't worth a lot of money.
Accurately Estimate Your Mileage
An insurance provider will require an estimate of how many kilometres you drive per year in order to determine a premium. If you overestimate how far you drive, you could be paying more for your insurance than you need to. You can use our guide to calculate your mileage if you're unsure. You should also remember to keep your provider up to date of any mileage changes to keep your policy valid. If, for instance, you recently moved jobs and now your commute is five miles shorter each day, you should update your insurer of the change, and state when this change is effective from.
Undertake An Advanced Driving Course
In some instances, it can be a good idea to pay for an advanced driving course, as it could get you a discount on your insurance. Before you do this, check with your provider that a discount is likely to ensure it's worth your while. One of the courses you can take in Ireland is the RoSPA advanced driving test and it could get you cheaper insurance.
We hope some of our recommendations can help you to save some money on your car insurance. If you're looking to switch insurance but you want to find the best price, you can contact Chill to get a quote and find the cheapest car insurance deals.
First published by Ian O'Reilly