And The Award Goes To
Winning Questions to Ask Before Getting Insurance
Published on by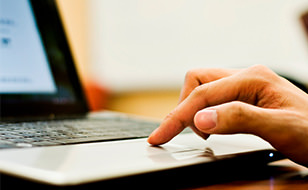 We know a thing or two about creating entertaining video content. We currently have Jennifer Maguire as our tough talking spokesperson of our latest ad. In the ad she challenges you to ask for what you deserve and don't settle for what you are given. Getting the ad to the "big screen" was a really fun process and had us wondering why we weren't nominated for any Bafta's or Oscars.
With the 2014 Oscars about to take place we decided to get involved with the hype and buzz by asking our customer service team to come up with 4 award winning insurance questions you should ask yourself to help you get the best policy. These questions cover everything from what cover do you need, what excess to take and can an insurance broker help me get a better deal?
What Can An Insurance Broker Do For Me?

An insurance broker, such as Chill Insurance, is an independent insurance agent. This means that they work with many different insurance companies to get you a deal on what ever insurance policy you are looking for. Choosing to get a quote with a broker such as Chill Insurance allows you to compare different insurers and cut the cost of your insurance cover.

Should I just Take My Current Insurers Renewal Offer?

A great phrase I recently heard is "Customer Inertia". This phrase means, very crudely, that some people choose to keep going with the same things year after year without changing. What does this have to do with insurance I hear you ask? Well plenty actually. Choosing to remain with the same insurance company and not checking your policy on renewal can sometimes cost you money. You don't have to take the first offer nor should you be expected to.

What Cover Should I Get?

Knowing what cover you need is a great start when you are investigating your insurance cover needs. Most insurance companies offer a range of different policy types such as comprehensive, basic 3rd party as well as 3rd party, fire and theft cover. To get a better understanding of each why not read our car FAQ section on the topic of cover.

What Excess should I choose?

The choice of excess is entirely up to you but there are some things to take into consideration. Car insurance is there to protect you in all eventualities. If you do happen to be involved in a car accident, and need to make a claim, then you may need to pay a certain amount of excess before your insurance company pays the rest of your bill.
Although you can never guarantee that you wouldn't be in an automotive accident, choosing a higher excess, although risky, is sometimes seen as a way to lower your premium. If you'd like to know more about excess types our friendly and knowledgeable team would love to hear from you on 1890 30 20 20.
Let us know what other questions you think people need to ask themselves before choosing their new car insurance policy in the comments below or using #chillcutsthecost.
If you are searching for an insurance quote, enter your details into our secure car insurance calculator to see how much you could save. As an independent broker we work with 14 insurers to search for the best policy available for you.
Modified Date: