How To Lower Your Energy Bills
Here's How to Do It!
Published on by Fergal Lynch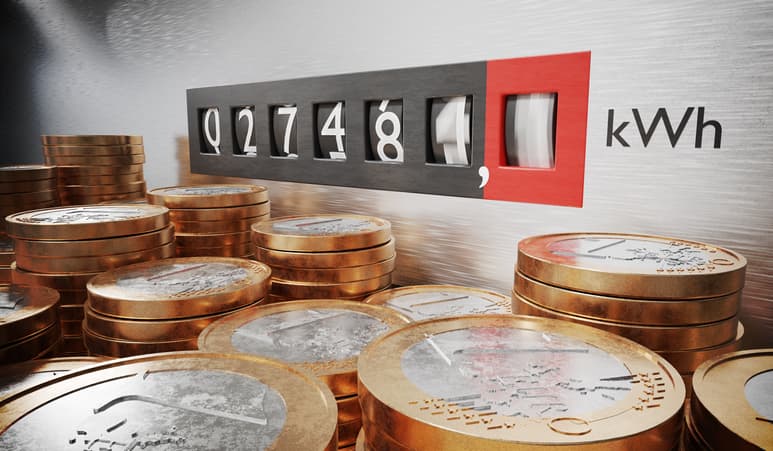 Did you know that the average Irish household spends just over €1000 per year on electricity and €770 on gas? For many, these energy costs account for a large part of monthly household outgoings. However, with everything from heating the home and ensuring hot water is available on demand to having the ability to cook meals and wash clothes, it's hard to imagine a world without these basic utilities. For this reason, along with mortgage and rent payments, these expenses are practically unavoidable.
While you're always going to have to pay for your energy usage, there are a number of simple ways to reduce your consumption and cut the amount you spend each month. To give you a helping hand, we've provided a list of the top reasons why your electric bills may be higher than expected, as well as helpful tips on how to save money on all of your energy expenses.
Why Is My Electric Bill So High?
A number of factors can impact the amount you are being charged for electricity. If you have been landed with a particularly hefty bill that you weren't expecting and are not sure why your charges are so high, it's vital that you understand exactly what your electric bill is saying . This way, you can identify why your electricity bill is so high and look for the best way to address the problem. Common causes of high bills include:
Expensive tariffs. The simplest and most common cause of high electric bills are expensive tariffs. Check what tariff you're on and if your provider can offer you a better deal. If they can't, look to switch providers altogether. It's possible that your previous deal has ended and you are now on your supplier's standard, more expensive tariff.
Change in consumption. Although obvious, a simple increase in the amount of electricity you're using could be the cause of your high bills . Remember, your bills are always likely to be higher in the winter months, or if you have had a particularly hot summer and have used air conditioning regularly. Alternatively, maybe you've had long-term visitors or more people living in the house than usual? Think about potential explanations for changes in consumption.
Estimated billing. How you're charged for your electricity could explain why your bills are higher than expected. Estimated billing, as the name suggests, does not directly take into account your actual usage, instead charging you based on a supplier's usage estimation. These are not always accurate and can result in significantly higher bills than meter-based charges . If this is the case, you should speak to your utility provider about switching to a meter-based rate.
A faulty meter. If your meter-based electric bill is much higher than expected, a faulty meter could be to blame . Although unusual, a faulty meter could be inaccurately recording your usage, resulting in higher charges. If you think this is the case, contact your supplier as soon as possible.
Moving house. If you have moved into a new home and are still using an existing electricity supplier, initial bills may be higher than you expect as you may have been placed on an expensive standard tariff rather than a competitive deal. If this is the case, look to move tariffs or switch suppliers.
Faulty electrics. From old appliances such as fridges and washing machines that are not working as efficiently as they once were, to antiquated wiring throughout your home, faulty electrics could be contributing to higher bills. If you are unsure if this is the case, have a professional electrician carry out an efficiency review of your home and look to replace any faulty electrics.
How To Reduce Your Electricity Bill
If you have established that your electricity bill is correct, you may wish to look for ideas to cut down on your usage in order to save money and benefit the environment. This can be done in a number of ways, including:
1. Switching off electronics after use
Did you know that by simply unplugging all household appliances after use you could save up to 20 per cent more electricity? From TVs and laptops to mobile phone chargers and games consoles, most devices still use a small amount of electricity when left on standby mode. Be sure to fully turn off the electricity supply at the plug when not using appliances to save money and energy.
2. Avoid the tumble dryer
The average tumble dryer will cost you between €1 and about 40 cents to dry an average load , making it one of the most expensive household appliances to run. Drying clothes outside on a washing line or, if the weather is not suitable, using a clothes horse next to a radiator could save you a significant amount of money.
3. Use energy-saving appliances and lighting where possible
From smart TVs to eco-dishwashers, always look for household appliances and devices with impressive energy efficiency ratings when upgrading. In this vein, try to opt for energy efficient lighting options too. LEDs, for example, are much more efficient to run than traditional filament light bulbs and they last much longer too . This not only saves you money on your electricity bill, but also on future maintenance costs.
4. Switch supplier
Switching energy suppliers can be a quick and simple way of saving you money on electric bills . The majority of electricity contracts in Ireland last one year . After this time, you're free to shop around for a better deal and switch to a new supplier without penalty.
How To Save Money On Your Natural Gas Bill
When it comes to saving money on your gas and heating bills, there are also a number of simple changes you can make. These include:
1. Reducing your heating
According to the Sustainable Energy Authority of Ireland (SEAI) , lowering your thermostat by just a single degree could reduce your gas bill by as much as 10 per cent, saving the typical Irish household roughly €150 a year.
2. Servicing or renewing your boiler
Ensuring your natural gas boiler is regularly serviced is essential in making sure it is running as efficiently as possible . A service carried out by an accredited technician will highlight any faults that could lead to inefficiencies and in turn add to your monthly bill. If your natural gas boiler is old, it may also be worth investing in a new, more efficient model. While the initial cost of a new boiler requires some consideration, it's worth remembering that a new model is likely to save you money in the long term.
3. Switch supplier
As with electric suppliers, switching your gas provider also offers a potential way of reducing your monthly bills . Once your existing contract has expired, simply search for the best deal and take out a new contract with a different gas supplier that can offer you a cheaper tariff. For further reductions, some providers may also offer combined gas and electric tariff contracts, which allow you to save even more money.
Modified Date: