Home Appliance Maintenance
Prolong their lifespan
Last updated: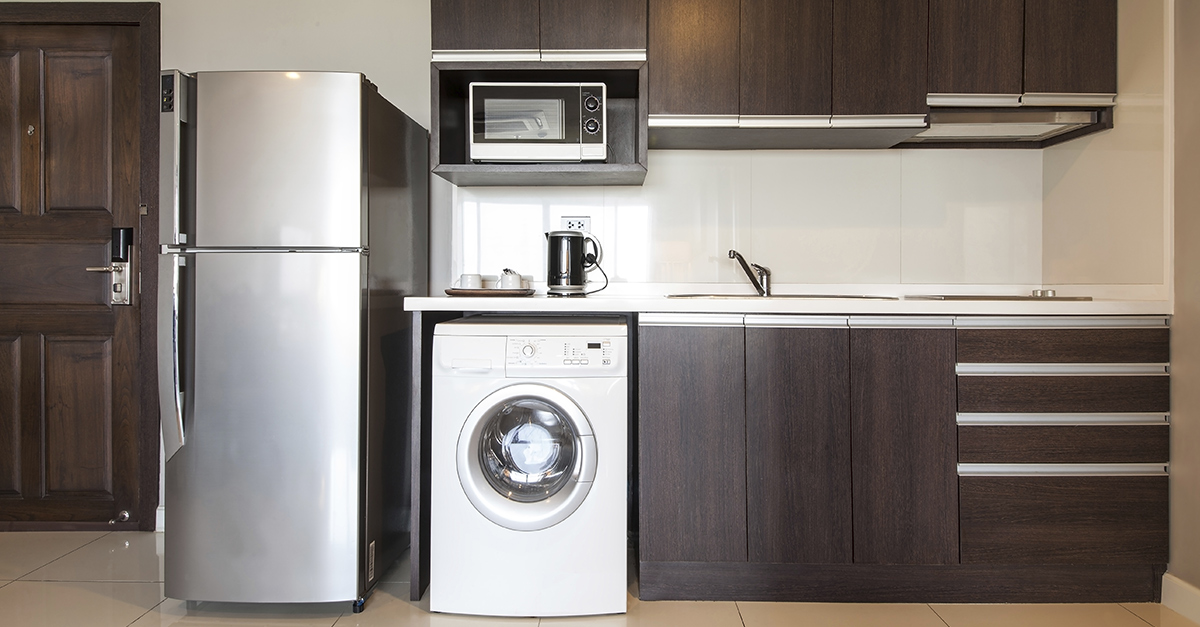 Household appliances can be quite costly to repair or replace. Here at Chill we try to make our customers lives as easy as possible by providing guidance along every step of the way. Here are some guidelines and tips on how to prolong the life of your home appliances and ensure that they do not put you out of pocket as a result of being broken.
Fridge and Freezer
The average life of a refrigerator is approximately 13 years while, a freezers lifespan is between 11 and 12 years. To get the most out of these two appliances, it is recommended that you dust off the compressor coils (can be found in the back or at the bottom of the fridge) every six months. For your own safety, it is recommended that you unplug the fridge first.
Microwaves
A microwave can last up to as long as 10 years with the correct maintenance. To get the most out of this cooking tool it is advised to clean it thoroughly and often. A quick and easy way to clean it is to heat up a microwaveable glass of water until it boils and allow the steam to loosen any particles that might be tough to remove. Now you can easily use a cloth to clean the inside of the microwave.
Dishwasher
A dishwasher is an appliance that can keep running for up to 9 years. However, this can only be done if the door gaskets and bottoms are clean, which will prevent leaks. This can be cleaned quite easily with water and bleach. A clean dishwasher will prevent clogs and allow your dishes to be sparkling after they are cleaned.
Washing machine
A washing machine tends to last your typical household around 10 years. To avoid flooding and to increase the lifespan of your washing machine it is recommended that you replace brittle hoses with steel clad ones, which will also prevent flooding. Secondly, it is advised to stick to the recommended amount of washing load weight. Over loading your washing machine can wear out the motor and drive belts.
---
By paying attention to tips like these, you stand to save yourself a tidy sum on repair and replacement costs for home appliances. Our final tip is to take a look at the range of
home insurance
policies we have to offer including
home and contents
cover. So give us a call on
014003400
and let us find the right policy for you.
First published by Ian O'Reilly