Christmas Opening Hours
We're Open for Business
Published on by Fergal Lynch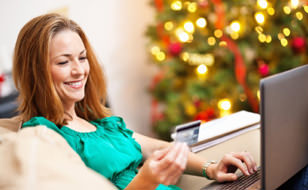 With Christmas just around the corner, insurance may be the last thing on your mind. But if you'd like to grab yourself a great deal this December, you'll be pleased to hear we are going to be open for most of the festive period. In fact, apart from Christmas, St. Stephen's and New Years Day, it'll be business as usual for the Chill Insurance team!
Come rain or shine, our friendly shop and call centre staff will be here to help you get the right cover at the right price. Whether you're looking for cheap gadget insurance or cover for yourself, home or car, it's never too early to be thinking about insurance, especially if your policy is up for renewal in January.
Our opening hours over the Christmas period are:
Monday 24 December 2012: 9am- 8pm
Tuesday 25 December 2012: Closed
Wednesday 26 December 2012: Closed
Thursday 27 December 2012: 9am- 8pm
Friday 28 December 2012: 9am- 8pm
Saturday 29 December 2012: 10am-5pm
Sunday 30 December 2012: Closed
Monday 31 December 2012: 9am- 8pm
Tuesday 1 January 2013: Closed
Tuesday 2 January 2013: 9am- 8pm
From everyone here at Chill Insurance, we hope you have a fantastic Christmas and New Year!
Modified Date: