When To Replace Car Parts
Keep your car running smoothly
Last updated: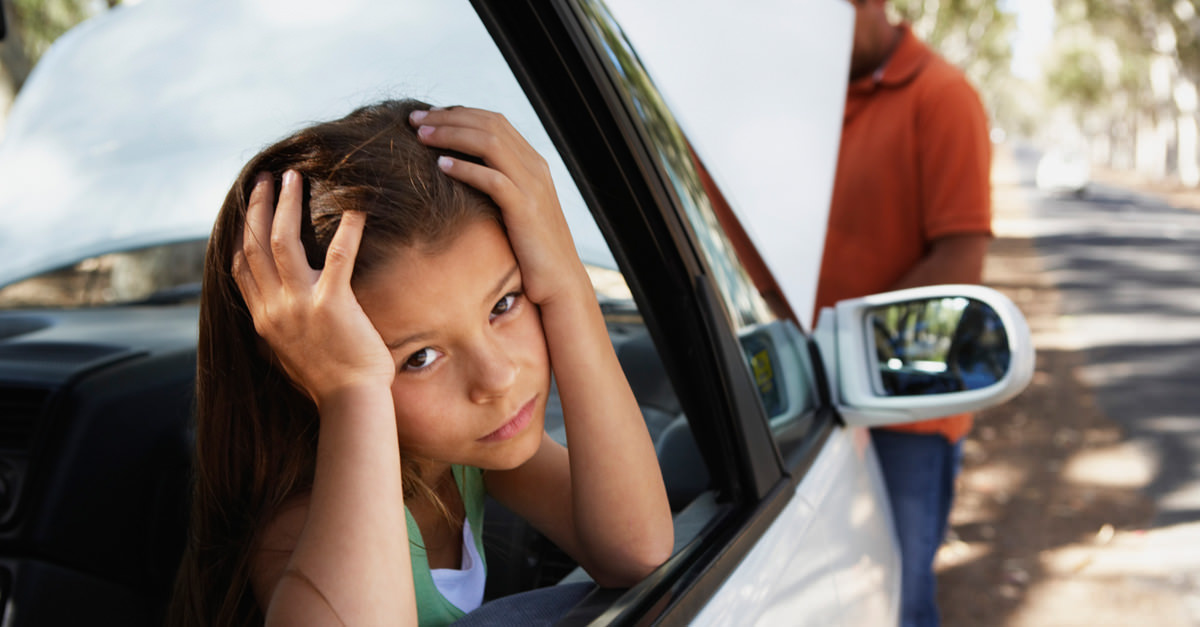 Having to replace parts on anything you use consistently over a long period of time is normal. Cyclists often have to replace brake pads, tubes and tyres on an annual basis, and this is no different for cars. It is inevitable that parts will have to be replaced once they have reached the end of their shelf life - and for certain parts, it is also a legal requirement.
To help you keep your engine ticking over, and your car on the road, here is a list of some of the car parts you might need to replace, and the best time to consider switching them out. As always, make sure you consult a qualified mechanic before attempting any chances to your vehicle.
What To Replace
Tyres
Your car tyres are exposed to the elements at all times. They are also the cars first point of contact with all road surfaces so they are an important element of how your car performs on the road during the course of your drive. Having them checked, when necessary, by a qualified professional is a great way to assure your safety and to help reduce your fuel consumption over the course of the year.
When To Replace
Tyres that are more than ten years old should be replaced immediately. Tyres that have reached the legal tread wear limit of 1.6mm have to be replaced by law. An option to consider is to change your tyres between seasons as there are a number of seasonal tyre options available for car owners. You can also purchase
all season tyres
that designed to be used in all weather conditions.
Windscreen Wiper Blades
You can test your wipers on a regular basis by making sure that, when it cleans the windscreen, it completes a full uninterrupted arc. If it is interrupted in any place, then this suggests that it's time to replace the blades. You can also do a visual inspection of the blades to make sure that there are no cracks or breaks in the rubber.
When To Replace
Replacing the blades is on a case by case basis. The average lifetime of blades, based on regular usage, is about 12 months so you should check them annually.
Battery
Your car battery is one part of your car that you need to have in working order at all times. The battery manufacturer details should be with the battery if you need to check if it is time for it to be replaced.
When To Replace
This is based on how much use your battery gets, but on average, you should replace your car battery every 48 to 60 months. The manufacturer details on the battery will give you an idea of the average lifespan of your battery so make sure you check this for confirmation also.
Engine Oil
Like everything on this list, changing your engine oil can be subjective. The figure quoted in your owner manual is based on your car being used in ideal circumstances, so check this figure to see what is suggested. Some owner manuals state that you should change the oil every 3,000 miles, but this distance can increase or decrease depending on the oil you use.
When To Replace
Check your owner's manual to see how often it is advised to change the oil for your make and model of car. You may find that this figure is somewhere between every 3,000 to 7,500 miles.
A full oil change will usually be part of a full annual service on your car by your mechanic. But check with the mechanic that this is the case.
Windscreen
You should check your windscreen regularly, as a small chip can develop into something bigger if left unchecked. Many car insurance policies now come with windscreen repair as standard or allow you to add it on at time of purchase. Speak to your insurer when you are purchasing your policy to get further clarification on this.
When To Replace
Once you have found a chip or crack it mightn't take long for it to spread so time can be of the essence. Contact your insurer to check if you have this cover as part of your policy and what steps you need to do to avail of the service. Getting your windscreen replaced may not affect your No Claims Bonus, but be sure to check this with your insurer to get further confirmation.
If you are a Chill customer, and need to avail of our windscreen repair service, you can call our team directly on 014003400.
Help Is At Hand
A car breakdown can happen at any time but don't worry as help is at hand. Your car insurance policy is there for you at all times and your insurer, or broker, is always there to help. Many car insurance policies now come with breakdown assist so even though you might not need it, it's always good to know you can avail of it in your moment of need. Always be sure to check your policy details, or with your policy provider, to confirm if you have breakdown assist included on your policy or if there is an option to add it to your policy at the time of purchase.
Keeping your car running during the year can involve checking your vehicle to make sure everything is in working order. So shouldn't your car insurance be one less thing for you to worry about? Because we work with a number of the leading car insurance providers we can offer you a range of car insurance quotes based on your individual requirements. Why not get a quick quote today to see how much you could save on your
car insurance
with Chill.
First published by Ian O'Reilly