A Guide to Windscreen Protection
Protect Your Car From Damage
Last updated: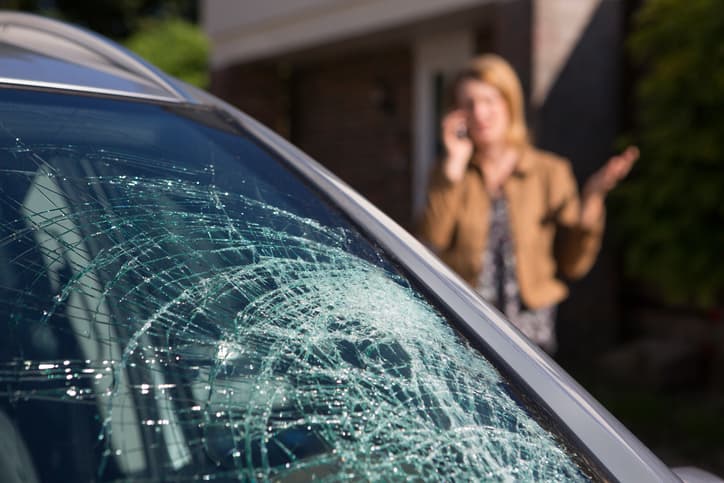 Getting a chip or crack in your windscreen is never a pleasant experience. The little scratches and dings dotted around your windscreen may soon begin to join together with the help of a brand new crack caused by an airborne rock that was unluckily attracted to your car. This is the last worry you need while driving. "Why me?" you think, "What are the chances of a rock falling off of a truck filled with granite?".
Most of us have had this happen at one time or another and it never gets any less stressful. But never fear, as Chill is here. We always get calls from our customers telling us their windscreen was damaged, but are unsure if their policy comes with windscreen protection.
That's where we step in. We've been hard at work to debunk exactly what windscreen protection is as well as some top tips to save your wallet from taking the flak from that crack!
Understanding Windscreen Protection
At Chill, we are aware of both the common as well as the unexpected risks that your vehicle's windscreen faces everyday. Windscreen protection goes somewhat towards protecting your vehicle against any potential damage and breakage you might encounter. This type of cover can sometimes come as an additional benefit on a fully comprehensive policy and as an optional extra on Third Party/ Third Party, Fire & Theft policy.
What Windscreen Protection Covers
This cover usually covers any scratches, scrapes, chips, cracks, or breakage of glass on the policy holders car.
If I Make A Claim Will It Affect My No Claims Bonus?
Making a claim for any of the above shouldn't affect your policy but always ask your insurer when you are making initial contact about the claim. We also advise that you ask your insurer if a claim will affect your no claims bonus when you are enquiring about your car insurance cover.
Windscreen Protection Tips
Avoiding having to get your windscreen replaced is not always possible there are some things you can do to avoid having to make a claim. Here are a few tasty tips to prevent those chips, and keep your windscreen in good shape:
NEVER use boiling water (from a kettle or tap) to melt ice or frost on the windscreen. Use a de-icer instead.
ALWAYS change wiper blades every six months, as worn down blades can mark the windscreen.
ALWAYS use an ice scraper made specifically for your vehicle to remove ice. Try to avoid using CDs or credit cards as they can lead to marks and chips.
NEVER drive too close to other vehicles. Driving at a safe distance will prevent loose chippings and debris being thrown up.
Although we can't guarantee that these tips will be able to protect your windscreen from the unpredictable they can help you control your windscreens faith as much as possible.
---
If your windscreen has recently begun to develop a crack there is no need to worry as our friendly and helpful customer service team are here to help. All you need to do is give us a call on 01 400 3400, and one of our team can advise you on our windscreen protection policies.
First published by Ian O'Reilly