Sign Up For Our E-Newsletter
Make Sure You Don't Miss Out
Last updated: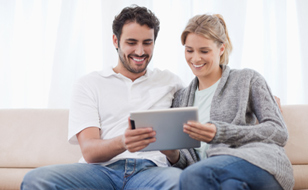 Have you heard about our e-newsletter? We launched it last year as a little way to thank you guys and we're pleased to say its been a roaring success so far! In fact, each month over 300,000 people now receive a reward from us, hear about our latest competitions, as well as keep up to date with all the happenings at Chill HQ.
We know you probably get loads of emails every single day, so straight from the outset we were determined to create something different. Something that you would look forward to! Over the last 12 months we've managed to bring a little joy to inboxes all over Ireland by giving away free tickets to awesome events including the Ideal Home Show, Pirates Village and the Holiday World Show, as well as an amazing discount to stay at some of Ireland's most luxurious hotels and the chance to win lunch with a trio of sporting legends. But these rewards are just the tip of the iceberg! We've got lots of exclusive rewards and offers in the pipeline for the rest of the year and even bigger plans for 2014.
Joining our e-newsletter mailing list really couldn't be easier. All you need to do is grab a Quick Quote from our homepage and you'll be added to the list. Before you sign-up, we promise you there's no hard-sell. We just want to show our appreciation with a monthly reward and share some information we think you'll find useful, such as ways to lower the cost of your car insurance or tips to make your home more secure.
We definitely won't bombard you with emails. In fact, the team here continuously work hard to create something that you lookout for each month. On that note we're always keen to hear from you, so if there's something you love, dislike or think we could improve about the e-newsletter, just let us know in the comments section below or drop us an email at hello@chill.ie
First published by Fergal Lynch