Car Insurance Checklist
Tips To Lower Your Quote
Last updated: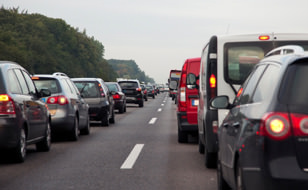 Around this time of year people all over Ireland begin the renewal process for their car insurance or put the wheels in motion to look for a better deal elsewhere. To make things a bit easier, as well as help you guys save valuable time and money, we've penned a checklist of quick wins that may help reduce the cost of your car insurance.
Talk to an independent broker

One of the best ways to get low cost car insurance is by going to an independent broker like ourselves. We help our customers get the best quote to suit their needs by speaking to 14 different insurance providers, as well as some that only deal exclusively through brokers - and you won't get that on the high street. This means that we can offer lower premiums as these companies do not have the same overheads as the large, multinational high street brands.

Check the named drivers

Did you know that in some cases adding a spouse as a named driver can actually help lower the cost of your insurance premium? Be sure to ask your insurance provider about this or the cost to include any additional drivers on your policy, as adding friends or other relatives may not give you the same discounts as a spouse.

Get the right level of cover

At Chill we love helping our customers get the right level of cover at the best price to suit their pocket. It's worth remembering that comprehensive cover is more expensive than third-party or third-party fire and theft, so if your car is old or has a low value; do your sums to see if the extra cover you get from a comprehensive premium is really worth it.

Pay more excess

One of the easiest ways to lower your insurance premium is by agreeing to increase the excess amount you will pay in the event of a claim. Obviously, this will hit you if you need to claim, but if you're a careful driver, it's a good way to lower your premium.

Build up your driving experience

If you're a young driver you can often reduce the cost of your premium by building up your driving experience as a named driver on your parent's policy. Go for the full, rather than provisional licence as well. This will often give you a better premium.
If you'd like to speak to one of our friendly team about getting the right car insurance to meet your needs, simply give them a call on 01 4003400.
First published by Ian O'Reilly