Halloween Home Decorating Tips
Make Your Own Haunted House
Last updated: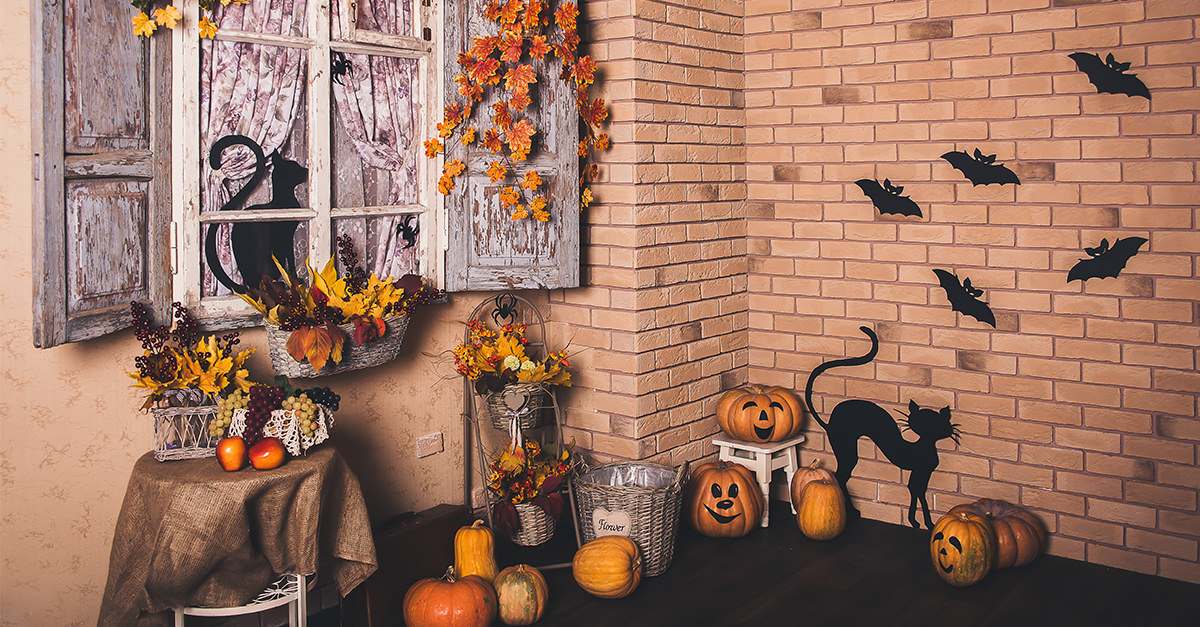 With Halloween just around the corner, you may be preparing to host a 'spooktacular' Halloween bash or planning to scare the local trick-or-treaters with scary decorations. We've put together a list of quick and easy DIY home decorating tips to help you make your own haunted house.
Magnetic Spiders
Arachnophobia, the fear of spiders, is a very common phobia that leaves people terrified at the sight of creepy crawlies. This is the perfect time to spook your trick-or-treaters by covering your front door in magnetic spiders, leaving them scared to knock for their sweets.
Hat Trick
If you plan to invite guests into your home and are looking for a cheap DIY decoration tip, then look no further than the 'hat trick'. This involves turning the lamps in your home into witch's hats, ghosts or pumpkins. For example, if you're making a pumpkin lamp, all you need is some orange mesh paper to wrap around your lamp and black paper cut outs of the pumpkin's eyes, nose and mouth to Pritt Stick onto your base layer.
Skull Mason Jars
This is a quick and easy way to light up the outside of your home and create a spooky atmosphere. If you have any mason jars around your home, you can paint the outside of them in whatever colour you choose. Whether you decide to paint Frankenstein, a ghost, pumpkin or witch, adding a small candle to the inside of the jars will illuminate them and bring your jar to life.
Mini Pumpkin Surprises
This is perfect for both home decoration and for your trick-or-treaters' sweets. All you need is empty egg cartons and orange mesh paper. Fill up the egg cartons with whatever sweets you choose and wrap them in the mesh paper. Add a mouth, nose and eyes and you've made a mini pumpkin surprise that your guests will really appreciate.
---
We hope you have a safe Halloween weekend and can put some of these tips to good use. It's also important to ensure your home is protected from any unfortunate accidents that may occur. At Chill, we offer different levels of home insurance cover, from buildings insurance to home and contents cover. Give us a call on 01 400 3400 and one of our agents can help find a policy that suits your needs.
First published by Ian O'Reilly