EU Directive Countdown
Are You Ready for 21 December?
Last updated: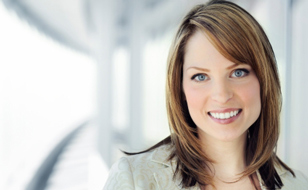 Did you know there less than a month left until the EU Directive on gender equalisation comes into play? In case you missed it, a recent EU ruling means that from 21st December insurers will no longer be able to calculate insurance premiums based on gender.
Car and life insurance, which women have typically enjoyed cheaper premiums for, will be affected. Although women are less risky to insure and there's lots of statistics to support this, the ruling outlaws gender based pricing.
What does this mean? Will my premium go up or down? Are the days of women receiving cheaper insurance over? Has equality gone mad? Everyone has lots of questions about the ruling.
Rather than reduce the cost of men's premiums, it is predicted that they may actually increase the price of life insurance and car insurance for women, as insurers bring women in-line with men. Crucially, if you're in the middle of your policy you won't see a premium increase this December, but you will notice it at renewal time.
We've written a series of blog posts about the impact of the directive and Stephen Bodkin from our life insurance team penned a post advising when is the right time to buy a policy based on the December deadline and our very own Chief Executive, Padraig Lynch appeared on TV3's Morning Show giving his take on the ruling.
The truth is nobody quite knows how this is going to pan out. The insurance industry in Ireland is extremely competitive and insurers will be reluctant to hit customers with large increases to their premiums. To get the best deal we advise that you review your existing policies, shop around for cheap insurance and have a chat with an independent broker for some impartial advice.
If you have any questions about the EU Directive, do leave a comment below and one of our team will get back to you.
First published by Fergal Lynch