Gender Equalisation
What Does The EU Directive Mean?
Last updated: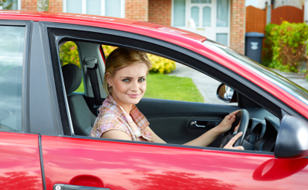 Last week our very own Chief Executive, Padraig Lynch was a guest on TV3's Morning Show to discuss the new EU Directive on gender equalisation. As always, we were delighted to be able to offer expert advice and tips on what the directive will mean for your car insurance when it comes into force on December 21st 2012.
It has long been known that if you are female, you will possibly enjoy cheaper car insurance premiums than your male counterparts. The justification was that men are higher risk drivers than women and generally make more, as well as higher value claims. The EU ruling has deemed that this gender discrimination is unfair and premiums cannot be based on sex.
So what does this mean?
Before all you lads start jumping for joy and get excited about the possibility of insurance premiums coming down, potentially it may have the opposite affect. In fact, women's premiums could increase to close the gap on the difference, bringing women in-line with the premiums charged to men.
So when will this happen and what will happen?
The directive is due to be enforced on December 21st 2012, however as Padraig explained, there will be a great deal of uncertainty in the first instance as insurers get to grips with any changes in price and compete against each other. When this occurs, Padraig's advice is to shop around and go to an independent broker who can give you neutral, impartial advice. Independent brokers who are not tied to one insurer like Chill can offer the best advice and help guide you through this.
It wont only be car insurance which is affected by the new ruling. Life insurance will fall victim to this as well, as it currently prices premiums based on gender. So along with your car insurance changing, if you are female, you may see a rise in life insurance as well.
If you are currently mid-policy, you will not see an increase in your premiums in December, but at renewal time; so make sure you follow a few simple tips on how to reduce your car insurance premium:
Shop around! This is the number one golden rule. We talk to 14 insurers, so one call to Chill has your shopping done!
Review any drivers on your policy. You may have additional higher risk drivers such as a young male driver on your policy that may not need to be there anymore. Ask whether you remove them would help with your premium. Similarly, ask whether adding additional drivers with a second car such as your spouse, can help bring the premium down.
Opt for a higher voluntary excess.
Make sure you are not paying for benefits you don't need.
Review your mileage, use and cover level.
Do feel free to ask any questions in the comments section.
First published by