Planning Permission For House Renovations Or Home Extensions
Simplifying The Planning Process
Last updated: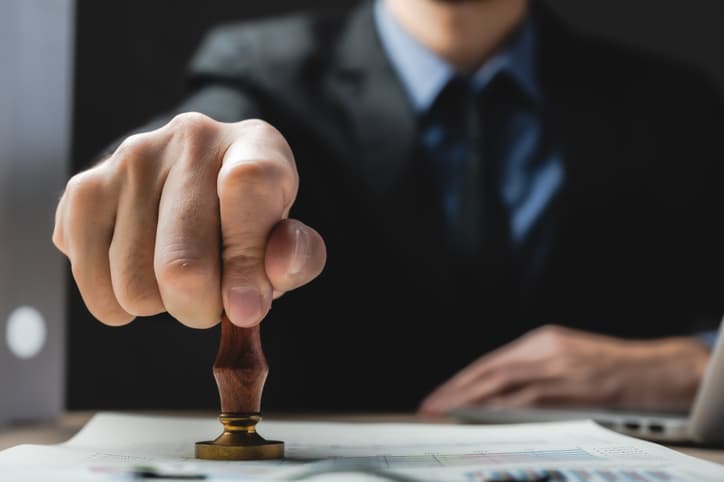 The need to get planning permission can be off-putting for budding home renovators. You can't wait to get stuck in with the DIY and decorating, but you need that all-important piece of paper before you can start work.
This can be frustrating, as it sometimes takes time, money and patience to get planning permission. What's more, there's always the chance that permission may not be granted.
The good news is that not every project requires planning permission. Whether or not you need it depends on your plans. Specifically, it depends on the size of any extension, as smaller additions to your home's footprint can be completed without the say so of the local authority. You may be able to extend your home, convert a garage to living space or add on a front porch, all without the need to go through the planning system.
Let's take a closer look at which renovation projects don't require planning permission, along with the steps to take if you do need it.
HOW FAR CAN I EXTEND MY HOUSE WITHOUT PLANNING PERMISSION?
There are particular rules about how far you can extend your house. The three main points to remember are:
the extension should not increase the original floor area of the house by more than 40 square metres
the extension should not reduce the open space at the back of the house to under 25 metres squared
the extension should not be higher than the house itself
For properties that have been extended before, there are other rules to bear in mind. Crucially, the total floor space of the new extension, combined with that of the old extension to the original building, should not exceed 40 square metres.
If you're planning to build a porch, keep it under two square metres and at least two metres from the road, pavement or footpath. Follow these rules and planning permission won't be needed. You should also keep the height of the porch roof to under four metres for a pitched roof, and under three metres for other roof types.
Converting A Garage Without Needing Planning Permission
Of course, there are other ways to add more living space to your home than building an extension. If you have an underused garage, why not convert it to domestic use? Provided the floor area is under 40 square metres, you shouldn't need to seek planning permission.
You can also build a new garage without needing to put in a planning application form. This is provided that it doesn't extend beyond the front line of the house and isn't higher than four metres. You may also have to meet other conditions, such as:
keeping the extra floor space of all extensions to under 25 square metres in total
matching the finish of the new garage to the house
ensuring the new garage does not reduce the open space around the house to under 25 square metres
ensuring no one lives in the new garage, nor are any animals kept in it
HOW TO APPLY FOR PLANNING PERMISSION
If you've got more ambitious plans for your dream home, there's nothing for it - you'll have to apply for planning permission. But this doesn't have to be a time-consuming or frustrating process. In some cases, planning is approved reasonably quickly and without any issues.
The first thing to do is to speak to your local authority's planning department for advice. This can save a huge amount of time, as the planning officer can tell you whether or not your application is likely to be approved. They can also advise on what you can do to make it more likely that permission will be granted.
The process generally takes around eight weeks until a decision is made, but this can be extended if the local authority needs to come back to you for more information. This is why it's so important to supply as much detail as possible at the start. Follow all the advice you've been given and you should have a better chance of getting approval at the first time of asking.
The Key Steps To Take To Apply For Planning Permission
Give a public notice of your proposals. You can do this by placing a notice in the local newspaper and a clear notice up on the site itself. The site notice must stay up for at least five weeks from the date the planning application is received.
Fill in a planning application form and submit it to your local authority. This must be done no later than two weeks after your newspaper and site notices are put up. The local authority's planning officer can give you detailed advice on how to complete a planning application properly.
Pay the application fee. The amount can vary depending on the project. For example, the current fee for a house extension is €34, while the fee to build a house is €65.
You should receive a receipt of your application, then you'll need to wait for the local authority to get in touch. Remember that you can't start building anything until permission is formally granted.
If your application is approved, you'll need to wait just a little longer before commencing work. The local authority will issue a notice of intention to grant planning permission, followed by a four week window where the decision can be appealed. If no one appeals it, you'll get a grant of permission.
Another thing to bear in mind at this stage is that your application may be approved subject to certain conditions. For example, the local authority may want changes to your plans before you're given the go-ahead to build. This will take extra time, so it's important to factor it into your schedule for the project.
If your application is refused, you may be able to put in an appeal within four weeks of the decision date.
HOW LONG DOES PLANNING PERMISSION LAST FOR?
Normally, planning permission lasts for five years. This is the amount of time you have to start work on your project. If the period expires, you may have to apply for permission again.
It is important that you update your home insurance policy to reflect the new value of your home. It is always good practice to advise your insurer before you complete any work.
First published by Ian O'Reilly