Visualising Ireland's Ideal Home
The Perfect Place To Call Home
Last updated: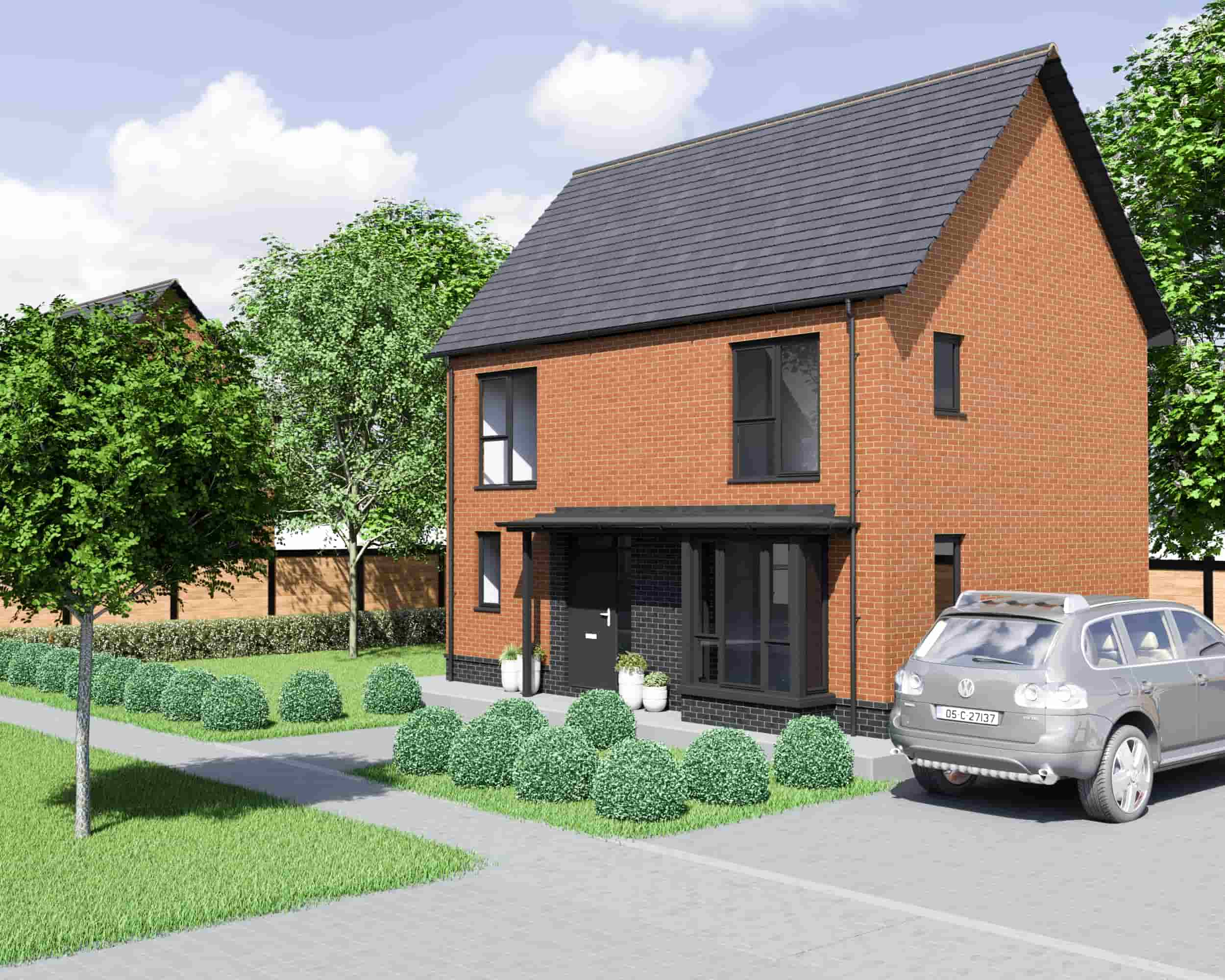 Let's be honest - there's a good chance you've imagined what your ideal home would be like. Even if you love where you currently live, you may find that you often daydream about the property you'd own if you could start from scratch - but what exactly does the ideal Irish home look like?
Introducing Ireland's Ideal Home
Over the years, we've conducted various surveys and collected data that has provided us with interesting insights into what is most important to Irish homeowners when it comes to properties.
The ideal home as described by our survey respondents is a four bedroom, detached property located within the quiet, leafy suburbs of Dublin, complete with a large kitchen and independent dining space. Our research also showed a strong preference for south-west facing gardens, an excess of light and eco-friendly features.
The age of a property also seems to be very important to homeowners. Our statistics show seven out of 10 people would prefer to live in a new build property or a house that is less than 10 years old.
Despite Dublin winning the top spot as the most desirable place to live, 62 per cent of those surveyed said it's the people they live with that make a home - not where it is situated.
So, now that you have a general idea of what the perfect property looks like, let's delve in deeper to visualise the ideal Irish home room by room. And if you want to know how our collective dream home would be styled, Instagram influencer @jadethefarmerswife gives us her hottest interior design tips.
The Living Room
From our data, it appears that Irish people consider their living room to be the most important space. This comes as no surprise, as this is likely to be one of the most used rooms in any home, whether you spend time in this space relaxing in front of the TV with family or socialising with friends of an evening.
When it comes to styling up your living space, there are a number of ways you can revamp this part of your home. @jadethefarmerswife suggests creating cosiness by adding luxury fabrics, such as curtains and cushions. The interior style guru points out that using different textures is key to adding warmth to the entire space.
She also recommends using table books and trays adorned with fresh flowers to help soften the room, adding that the addition of throws, candles and soft lighting will create a timeless look and feel throughout the space.
Kitchen
Up next is the kitchen, and just like the living room, there's no denying that this is one of the busiest spaces in our homes. As well as preparing and eating meals here, lots of homeowners use this area for catching up with their family members and entertaining guests.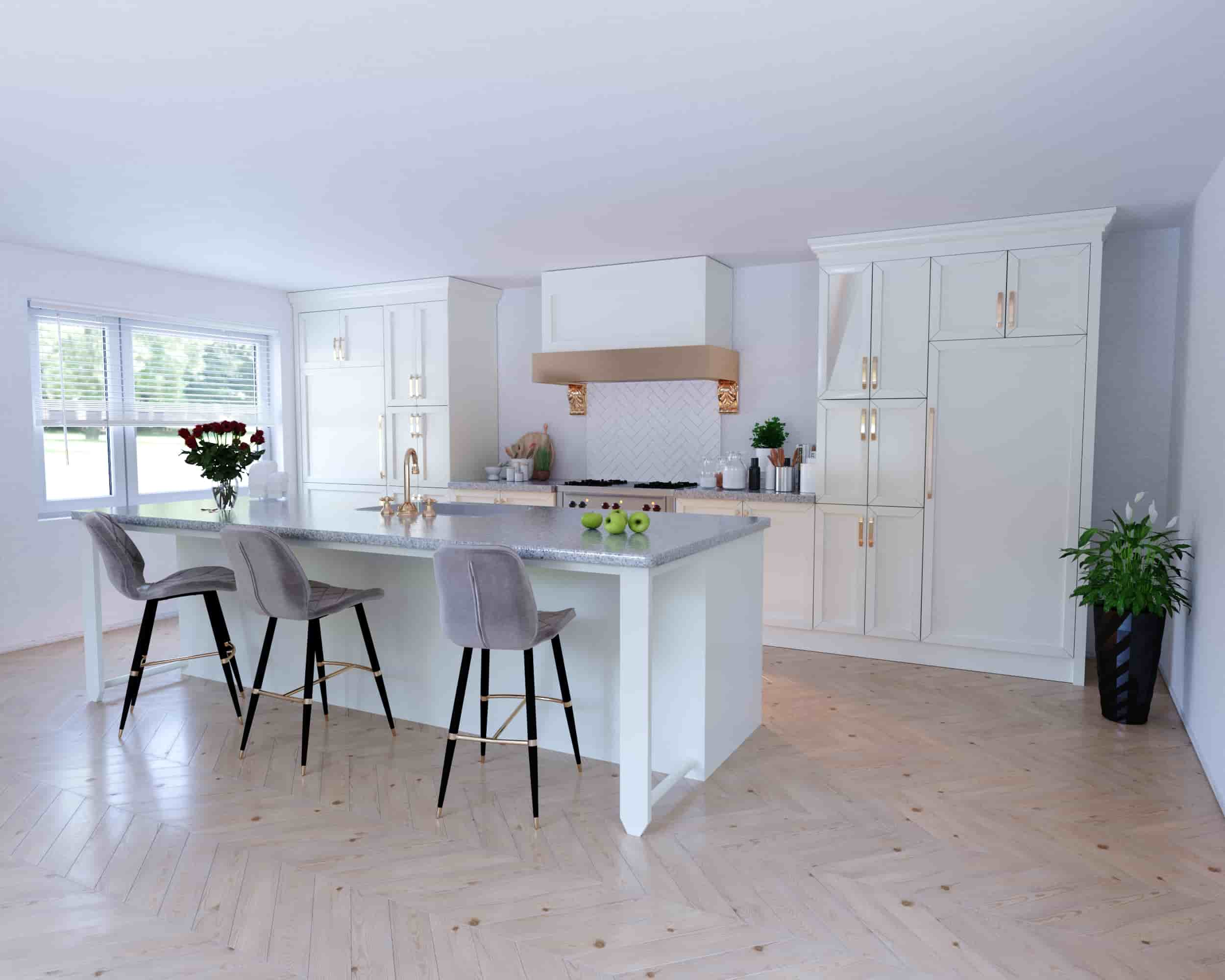 The truth is, kitchen trends fall in and out of fashion over time, but one that is predicted to stay is the gold and brass vibe. As @jadethefarmerswife notes, this is set to play a big role in interiors this year, especially when it comes to fixtures and fittings such as lighting, taps and cupboard handles. You may also want to accompany this with a suitable colour scheme such as gold and cream.
Bedroom
Since it's the place you sleep every night, your bedroom is one of your home's most important rooms. As your personal slumber haven, it's ultimately up to you how you choose to decorate this space - but according to @jadethefarmerswife, there are a few interior style tricks that could help you stay on trend this year.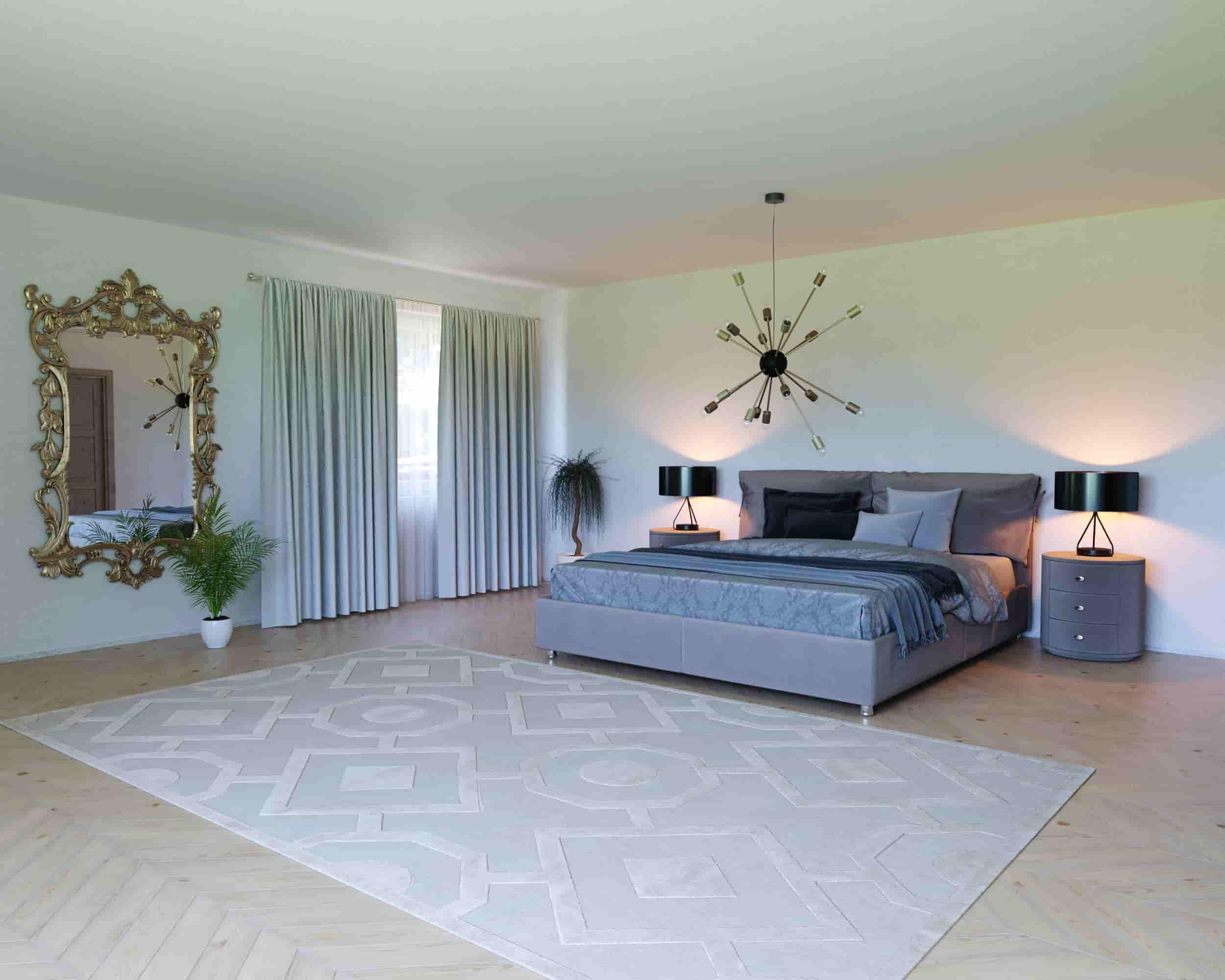 The Instagrammer points out that accessories, such as large, antique-style mirrors, are predicted to be big for the rest of 2019. You may also want to go for statement light fixtures and luxurious curtains to help give your boudoir a lavish look and feel.
As for colours, she points out that walls painted in warm, neutral shades, such as Farrow & Ball Skimming Stone or Cornforth White, make for the perfect blank canvas. This also gives you the opportunity to add a splash of colour with accessories and artwork if you want to.
Dining Room
From sitting down with your kids for a quick bite to hosting dinner for your friends, the dining room provides you with somewhere spacious and comfortable to eat. In fact, you may not even use this room on a daily basis, so you might be able to be a little more extravagant when it comes to decorating this particular area.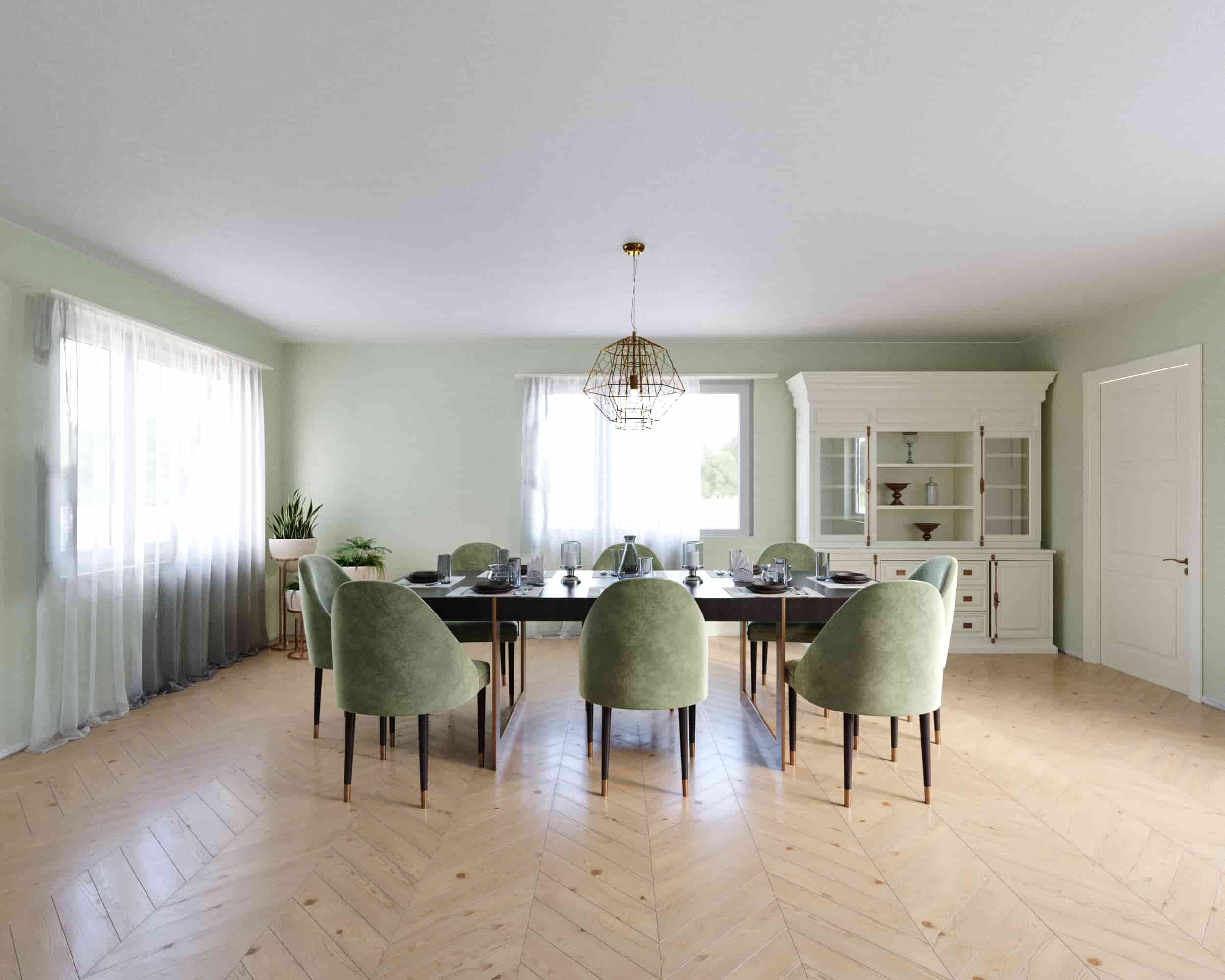 According to Jade, deep, rich shades of green, blue and mustard yellow are a fantastic choice in any room of the house, so why not go for a colour scheme like this throughout your dining room? On the other hand, our data shows that some people favour warmer shades, with almost half (42 per cent) of respondents pointing to this as their preferred colour palette.
The Extras
Our data also revealed a number of extras that are important to homeowners. If they could have any additional features in their home, 70 per cent would want a swimming pool, while 36 per cent would like their very own spa. On a more serious note, our research shows that home security is extremely important to homeowners.
What does your ideal home look like? Share your thoughts using the hashtag #IdealIrishHome.
Looking to get a good quote for home insurance? Get a quote at the top of this page.
First published by Fergal Lynch