Tips To Spend Less And Boost Your Income
Make Your Money Go Further
Last updated: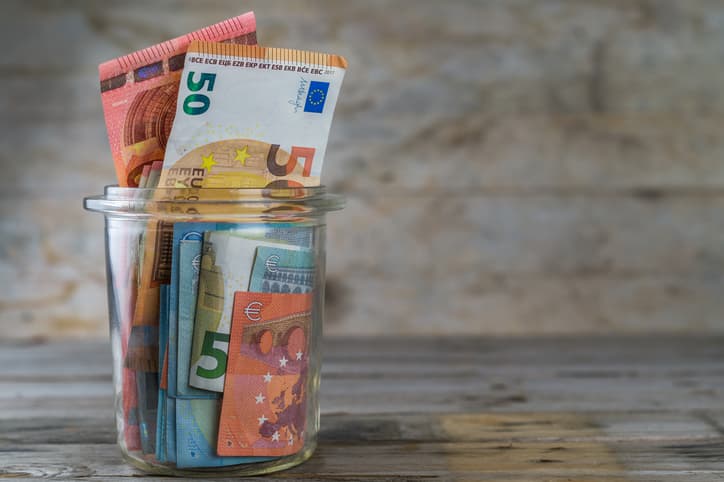 With prices increasing from groceries and electricity, now is the time to change old habits to make your money go further.
Here are our top tips to save money in 2023
Utilities & Banking
Although most energy providers have increased their prices, it still pays to shop around each year with the view of switching.
Take advantage of discounts with your energy provider by signing up to direct debit and e-billing.
Switching banks can involve a lot of bother but it can make a lot of financial sense in the long run when you consider the fees that you might be paying your bank each month.
Many householders can save thousands over the life time of paying their mortgage by simply switching provider.
If you are good at managing your spending, consider taking out a credit card that offers cashback on purchases. There are many great deals out there. The key is to clear the debt each month without having to pay interest.
Home Energy
Lower the thermostat by just one degree and you could reduce your heating bill by 10%. The temperature in bedrooms and hallways should be cooler around 15-18°C.
Fill the washing machine every time you use it. You will find you will reduce the overall number of loads that you run. The same goes for your dishwasher too.
Switch to LED bulbs and see your lighting costs drop by 80% when compared to the common halogen variations. LED bulbs last longer and are better for the environment.
Don't leave your appliances in standby mode. Appliances such as TVs can use up to 20% of the energy that would be normally used when turned on fully.
Consider reducing the amount of time the heat is on at home. A good tip is to turn off the heat 30 minutes before heading out the door or going to bed.
The tumble dryer is one of the most expensive appliances to run at home. A clothes horse can often do as good as a job.
Food
Scan your club-cards and use your money-off vouchers. Did you know that there is a Dunnes Stores Voucher Swap Facebook Group? Become a member and you can get unwanted Dunnes vouchers.
Ditch the take-outs and cook healthy meals at home. We like following Irish Budgeting on Instagram where there are great posts on preparing €5 meals from scratch.
Write up a list before heading out to the shops and stick to it. This will help you to keep you on budget and to make sure you don't double up on what you might already have at home.
Switch to store-brand alternatives. The quality is often as good at a fraction of the price of equivalent household brands.
Check the 'best before' dates before purchasing food to give you enough time to eat it all and prevent wastage. The freshest products are often placed at the back of the shelf.
Not sure which food product is offering the best value? A quick tip is to compare the cost per kilogram or litre.
Prepare a delicious packed lunch at home and avoid the temptation of eating out every day.
Transport
If you spend quite a bit each month on petrol or diesel, make sure to shop around to find the best value. Take note of the prices on the different forecourts as you drive around - we also recommend comparing prices at Pumps.ie.
Swapping the car for a bike or public transport is not an option for many – especially in isolated areas. However, there are loads of tips you can follow to improve your fuel efficiency when driving such as keeping your tyres inflated and accelerating more smoothly. Check out all these tips and more on our fuel efficiency blog.
If you use public transport to come into work, it would be worthwhile asking your employer if they take part in the Taxsaver Commuter Ticket scheme. This allows employees to save up to 52% on monthly and annual transport tickets (covering bus, rail and Luas).
Pay for your car insurance in full to get the best value and most importantly use a broker such as Chill – we'll search 14 insurers to find you the best quote. Explore our blog on all our top tips for reducing your car insurance.
General Spending
Calculate how much money you are spending on App subscriptions. Be ruthless and un-subscribe to those apps that you can live without.
With many of us now streaming content online, do you really need that expensive TV package? Sign up to Saorview and get all the various channels for free from RTÉ, TV3, and TG4.
Don't be embarrassed to ask for a discount – whether at a shop or with your utility provider. You'd be surprised how often you'd get a lower price.
Start a routine of a no-spend day. The first day of each month is always a good day to go with.
Looking for a new book or a piece of clothing, drop into your local charity shop to find a bargain. There is plenty of quality to be found – plus you will be supporting a good cause.
Visit your library the next time a great book comes out. There are also plenty of e-books that you can access too for free.
Plan a spend-free day or night out. Check your local area for free events. If you are a fan of the show, there could be a great night out applying for free tickets to the Late Late Show.
If you smoke, now could be the time to quit the habit. The benefits to your wallet and health could be life changing.
Holidays
Save on the cost of hotel accommodation when you head off on your holidays by signing up to a house-swap with another holiday maker. A quick search on Google and you'll come across many websites that cater for house swaps in Ireland and abroad.
Book in advance to get the best deal when booking flights, accommodation and car hire.
Flexibility is the key when you want to get the best value possible whether it's the booking dates for arrival/departure or even the accommodation location.
We are big fans of Airbnb – and there are some amazing properties to find. One of the great benefits of finding a house or apartment is that you can cook at home and there isn't huge pressure to eat out all the time.
Simple Ways To Boost Your Income
Rent out a room in your home and you could earn up to €14,000 a year, tax free.
Are there other passive income ideas that you could pursue? Simple ideas to secure additional revenue could involve working as an extra, completing online surveys or taking part in focus groups.
Take advantage of the tax credits available to you and reduce the amount that you pay to the Revenue Commissioners. Check out the various reliefs at Revenue.ie
It is often said it is easier to increase your income from your job by switching jobs rather than asking for a raise. With unemployment at record low levels, now could be the time to brush off your CV.
Sell off the clutter and old gadgets in your home that you no longer need. Create an account on Adverts.ie and sell off your un-wanted items.
Set up a savings plan with your bank so that a fixed amount is placed into a savings account each month.
This might sound like a strange one – but it can be worth your time entering competitions. There are lots of great prizes out there to win and it could be worth the time commitment if you're the lucky winner!
We hope that you have found these tips useful. Chill search 14 insurers to get you the best deal so make sure to get an online insurance quote today and see how much you can save.
First published by Ian O'Reilly