Lower Car Insurance Premiums
10 Tips for newly qualified & young drivers
Published on by Jo Fernandez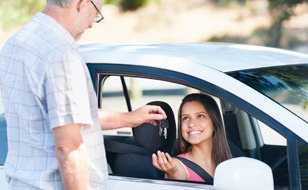 As a young, or newly qualified driver, there can be a number of costs associated with getting on the road for the first time. This can range from the cost of the car, car tax and your first car insurance policy. Sometimes one of the most expensive aspects of getting on the road for the first time can be your first couple of years of car insurance.
---
There may be many reasons why your car insurance costs can be high including:
---
If you are looking for car insurance for the first time there are a number of ways that you might be able to lower the cost of your initial premium. We've put together a quick list of 10 things you can do to potentially lower this cost.
10 Ways To Lower Car Insurance For Young Drivers
Make sure you only get the cover you actually need. With options including 3rd party, 3rd party fire & theft and comprehensive cover on the market you may have some tough decisions to make. When you are taking out your policy make sure you go through all your details with the broker or insurer. They should be able to advise you on the cover you actually need.
Add a driver with more recorded driving experience to your cover. Their presence on the cover may help spread the risk and potentially lower the premium.
Check the resale value of your car. Depending on the resale value you might be over insuring your vehicle.
Improve the car's security. If possible try to install an approved car alarm as this can help lower your insurance costs.
Think about how much excess you would be willing to pay. Although you can't plan for everything you might encounter on and off the road check with your insurer about your excess options.
Check the policy extras so that you are not paying for something you might not need.
Check with a broker. Brokers work with a number of different insurers which means they can help you search for cover. This might allow you to find cover providers that you mightn't have thought of.
Check with your provider if there are discounts available for bundling different products together, such as car and home, as this may help you lower the cost of your premium.
Check your mileage. How much you drive your car during the cover period impacts the price of your premium. Try to cut down on the amount of unnecessary driving you do as this might help reduce the cost of your cover.
Check that your vehicle doesn't have any unnecessary alterations or modifications that could impact your premium, e.g. tinted windows or body kits.
---
Getting on the road for the first time as a full licence holder is a rite of privilege for all drivers no matter what age they are. Before you get out on the road make sure you can afford your insurance policy by doing a little bit of planning and research ahead of making a decision on your cover.
Modified Date: