How to Lower Your Car Insurance
Always Pay The Best Price
Last updated: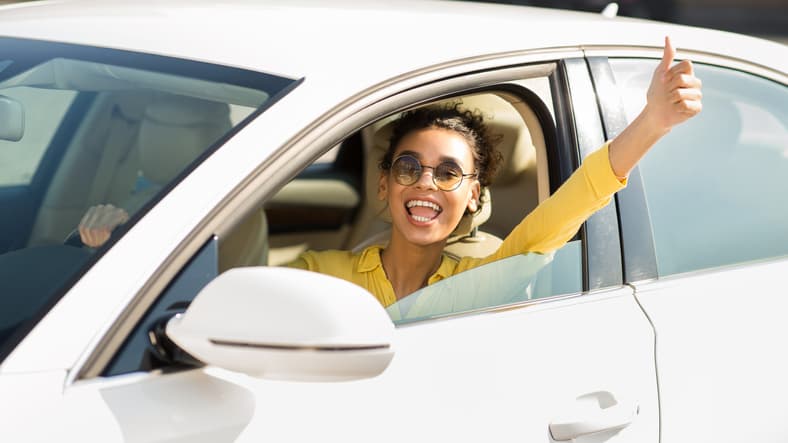 As an insurance broker we understand that, when it comes to car insurance, we can all feel that there are a large number of uncertainties. How much cover do I need? Should I get fully comprehensive or is third party fire and theft sufficient? How come my quote has increased/ not changed from last year?
That final question is probably one of the most frequently asked questions we get when it comes to car insurance. Your car insurance quote, it might seem, is always in a state of flux. One insurer can give you a quote that you think is too much, while another can give you a quote that seems too cheap. This can leave you a little confused as you can be uncertain about what is the best deal for you. Here, we will explain why your car insurance may be high, and how you can lower it and save yourself some money.
Why Is My Car Insurance So High?
We wrote a blog a while ago that looked at the idea of how statistics play an important part in any insurance quote that you get, and this has not changed in the intervening years. Your insurer will take your details into consideration and search based on the information you provide as well as other people within your statistical grouping. But if everyone is treated the same, why does it feel like your quote is higher than you believe it should be?
Is It Because Of My Car?
We all know that, by law, if we drive a vehicle on a public road we need to have car insurance for said vehicle. But does your car have an impact on the price you get quoted? The short answer is yes. Although there is no hard or fast rule you should follow when buying a car, you should always consider the additional costs that you might encounter outside of the initial payment. You may find that your car insurance quote can be high if you own a newer or top of the range vehicle. Your insurer will take many aspects into account when calculating your car insurance quote including the age of the car, where the car is stored and the annual mileage. A general rule that you should remember is that the more expensive your car is then the more it can cost to get it insured..
Is It Because Of Other Road Users?
Once again, this is a somewhat murky question. As we mentioned, your car insurance is based on a number of factors, and chief amongst these is the statistical grouping that you fall into. You can find that your insurance costs can be more expensive in your youth (20s) than it is when you are in your 30s or 40s. This is because these groups are generally considered, by insurers, to be safer drivers, and they usually have a longer recorded driving history than younger drivers.
Depending on where you use your vehicle you can find that other road users can have an impact on the cost of your car cover. For instance, if you normally store or use your car in a location where there are a high number of claims, larger population or higher crime rates, you can find that your car insurance premium may be expensive. Insurance premiums are also calculated on historical data on claims for your location, age and vehicle type, etc.
Is It Because Of My Job?
What you do for a living can have a massive impact on the cost of your car insurance. Once again your insurer will take your profession into consideration when producing your quote. This is why you should always be as accurate as possible when choosing your profession when doing a quote. Although you may find that your exact job title is not readily available when you search, it may work out more cost effective for you to take an extra couple of minutes to be as exact as possible.
Once again, statistics play a large part in this conversation as insurers can draw upon a large amount of statistical data on the demographic grouping that you fall into. It might be the case that other drivers in this grouping might be found to have a larger claim history which means that insurers will take this into consideration when providing you with a quote. However, this doesn't mean that you don't have control over the price of your policy.
The Best Ways To Lower Your Car Insurance
Trying to figure out how to bring your car insurance costs down could leave you scratching your head. After all, there's a knack to getting the best deals and it's easy to end up overpaying. It's definitely worth making the effort though. Let's face it, keeping a car on the roads these days isn't cheap. As well as insurance, you've got to shell out for road tax, servicing, repairs and fuel. After all this, you might be left feeling distinctly out of pocket. Luckily, help is at hand. Here, we will talk you through the basics of bagging a car insurance bargain.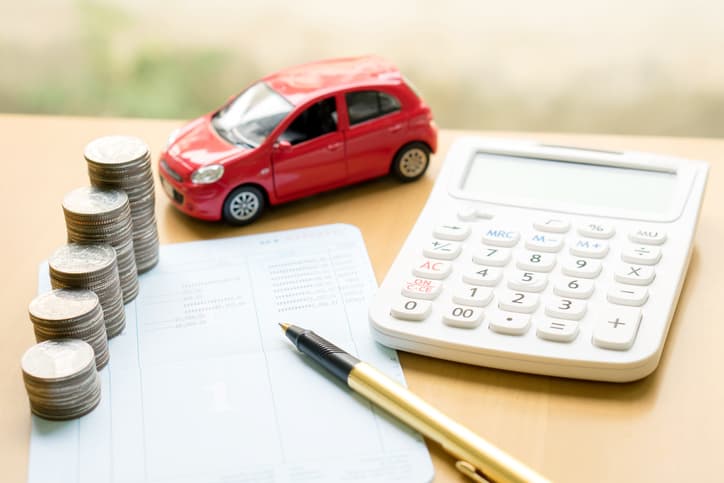 Lowering Car Insurance For Young Drivers
As a young, or newly qualified driver, there can be a number of costs associated with getting on the road for the first time. This can range from the cost of the car, car tax and your first car insurance policy. Sometimes one of the most expensive aspects of getting on the road for the first time can be your first couple of years of car insurance.
If you are looking for car insurance for the first time there are a number of ways that you might be able to lower the cost of your initial premium. We've put together a quick list of 10 things you can do to potentially lower this cost:
Make sure you only get the cover you actually need. With options including 3rd party, 3rd party fire & theft and comprehensive cover on the market you may have some tough decisions to make. When you are taking out your policy make sure you go through all your details with the broker or insurer. They should be able to advise you on the cover you actually need..
Add a driver with more recorded driving experience to your cover. Their presence on the cover may help spread the risk and potentially lower the premium.
Check the resale value of your car. Depending on the resale value you might be over insuring your vehicle.
Improve the car's security. If possible try to install an approved car alarm as this can help lower your insurance costs.
Think about how much excess you would be willing to pay. Although you can't plan for everything you might encounter on and off the road check with your insurer about your excess options.
Check the policy extras so that you are not paying for something you might not need.
Check with a broker. Brokers work with a number of different insurers which means they can help you search for cover. This might allow you to find cover providers that you mightn't have thought of.
Check with your provider if there are discounts available for bundling different products together, such as car and home, as this may help you lower the cost of your premium.
Check your mileage. How much you drive your car during the cover period impacts the price of your premium. Try to cut down on the amount of unnecessary driving you do as this might help reduce the cost of your cover.
Check that your vehicle doesn't have any unnecessary alterations or modifications that could impact your premium, e.g. tinted windows or body kits.
Lowering Car Insurance For Experienced Drivers
With car insurance premiums increasing all across the board it is important to do whatever you can to reduce the amount you are paying for your car insurance. Here's how you can do that:
1. Scour The Market
OK, so after a busy day the last thing you'll want to do is spend hours scouring the market for suitable insurance deals. In a bid to save yourself time and hassle, you might be tempted to go for the first insurance offer you see, or simply to renew with your existing provider time and again. However, this could prove to be a costly mistake. Bear in mind that as long as you know what you're doing, it's possible to search the market in no time - and by doing so, you stand to save yourself a tidy sum. To make the process as quick and efficient as possible, you can turn to insurance brokers. Even though your current insurer may have given you a great deal 12 months ago, it's no guarantee that they will this time around. If you'd rather let someone else do the searching for you, why not give us a call? We'll be delighted to do all the legwork.
2. Reduce Your Risk
To access the most attractive
car insurance
offers, it's important to get your head around the issue of risk. Before insurance companies offer you deals, they calculate how likely they think you are to make a claim. With this in mind, one way to keep your premiums down is to make your vehicle more secure. If you're lucky enough to have a driveway or garage, park your car in it overnight. Insurers always welcome secure parking spaces because they help to minimise the chances that vehicles will be stolen or vandalised. Also, it's well worth your while fitting your car with approved security features, such as alarms, immobilisers or trackers. This will cost you a little money upfront, but it could lead to long-term savings.
You can also lower your risk profile by driving less. Of course, there's no point in having a car if you never get behind the wheel, but if you can find ways to limit your mileage without making compromises in terms of convenience, you stand to save yourself money.
It almost goes without saying, but we'll mention it anyway - be sure to drive safely, too. If you pick up motoring convictions for speeding or other offences, your premiums will go up. Also, if you have to make an insurance claim because you're involved in an accident, your insurance costs could climb.
You might be able to further reduce your cover costs by adding a second, low-risk named driver to your policy. That said, don't be tempted to mislead cover providers by pretending the second driver is the main vehicle user. This is called fronting and it's illegal.
3. Pay Attention To Your Policy Options
There's now a dizzying array of policy options available, and trying to find the perfect product for you could leave your head in a spin. It's worth picking through your options carefully, though, because finding the right deal could bring significant savings. For example, consider which policy add-ons, if any, you really need. Perhaps you already have breakdown cover through your bank, meaning there's no point in paying for this feature as part of your vehicle policy.
Another question to ask yourself is if a third party, fire and theft policy is a better option for you as opposed to a comprehensive deal. However, bear in mind that because many higher risk drivers opt for third party cover, the cost of these policies has risen over recent years. You shouldn't therefore simply assume that third party cover will necessarily be cheaper. Check the alternatives first.
If you are a homeowner, it can be beneficial to use the same insurance for your home and car cover. Often, you can qualify for a multi-policy discount when you have your car and home insurance policies with the same company - visit our home insurance page for more information on the various types of home insurance policies.
Take care when adding drivers to your policy as well. For convenience, you might be tempted to put the whole family on your policy. However, depending on the other drivers you have in mind, this could cause your costs to rise. For example, adding young motorists to your policy will almost certainly result in a hike in your premiums.
4. Choose Your Car With Care
Another top insurance tip is to choose your car with care. The value, model and engine size of your vehicle will all have an impact on your premiums. As a general rule, cheaper, less powerful cars attract lower premiums. For example, if you were to drive around in a vehicle with a 1.1 litre engine, you would be able to access significantly cheaper policies than if you were to opt for a speedier, sportier model with a 3.8 litre V8 engine. It also helps to opt for popular models. Because of the lower cost of replacement parts, they tend to be cheaper to repair.
Having an older car may affect the cost of your premium as they have a higher tendency to break down. What's more, they do not have the same features that newer models may have. For example, having an alarm or an immobiliser may have a positive effect on your premium.
If you love tweaking your motors to achieve the perfect spec and look, you might not welcome the following piece of advice. However, it's important to mention that from a financial point of view that car modifications are a big no no. Upgrades to performance or styling may look great and improve your experience behind the wheel, but they can result in a potentially significant rise in your cover costs. This is because modified cars tend to be more expensive to fix than standard versions and additions like body kits and alloy wheels can make motors much more attractive to thieves.
5. It's The Way You Pay
Consider how you will pay for your motor premium. Paying for a policy on a month by month (Direct Debit) basis may seem easier, but in the long run you can end up paying more due to the interest charged. Another handy tip to save money is opting to pay a voluntary excess fee in the event of a claim. If you increase the voluntary excess, this will often reduce the cost of the policy premium. For example, if your excess is €300 and you make a claim for €3,500, your insurance settlement will be €3,200. By raising your voluntary excess, you may be able to bring your cover costs down.
Don't Hesitate To Get In Touch
With these tips to help you, you should find you're able to access great value car insurance. If you'd like more information about vehicle cover, don't hesitate to get in touch with our expert team.
First published by Ian O'Reilly