Tips to Remember When Moving House
Making Your Move A Relaxed One
Published on by Simon O'Donovan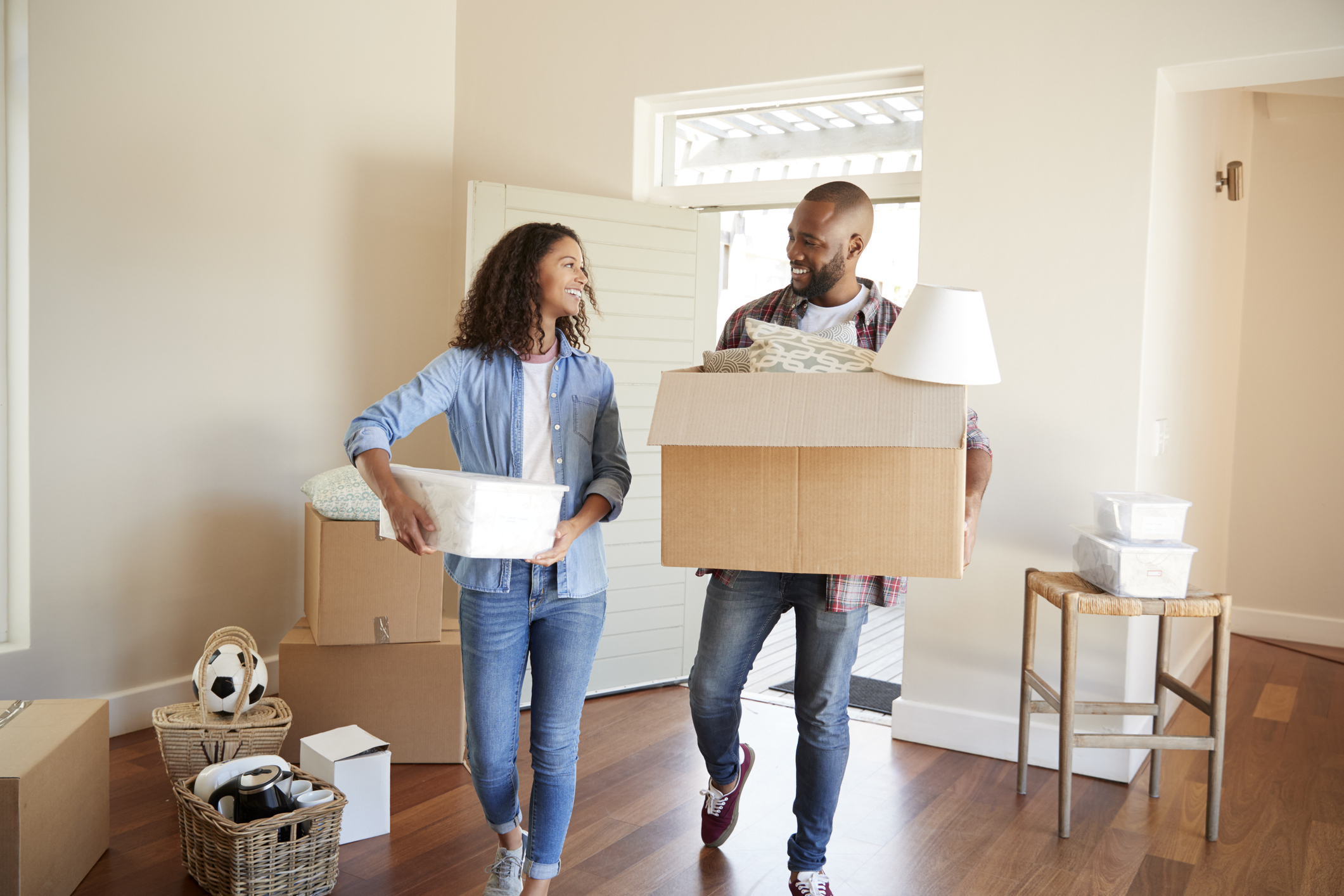 If you are lucky enough to have secured your new home and are in the process of planning the move we thought you might be looking for simple packing tips.
So we have locked our home insurance team in a room to get them to come up with some tips to help make your next home move a stress free one. To their credit they actually packed up the room and had it ready for a move that wasn't happening so we think they were the right people for the job.
What To Do Before
In the month prior to moving, de-clutter and throw out everything you don't need or want anymore. Use up all food in your fridge. Pack away any clothes that you can after a wash as this will make your job much easier. Also pack any items that aren't needed before the move such as ornaments, seasonal clothes and garage items. Stack your packed boxes so that you can get a head start on the move.
Ways To Move
Depending on the size of your home, distance to move, budget and your time restraints there can be numerous ways to move. You may decide to take on the move yourself, with help from a few strong friends, or hire a mover to do the job. There are many pro's and con's for both so make sure you make the right choice before starting.
Boxes And Supplies
Gather as much supplies such as boxes, tape, bubble wrap and markers as possible before the packing process begins. Look for big and small boxes for various items, also make a trip to your local supermarket and ask for a few boxes with divided inserts which are perfect for safely transporting any liquids that you may have.
Children and Pets
There is an old Hollywood saying that goes along the lines of 'don't work with children or animals', this can also be used when moving homes. Ask close family or friends if they wouldn't mind looking after young children and any family pets as this can help you get the work done more effectively.
Valuables
Wrap any delicate items such as china, glassware, dishes and other breakables in bubble wrap, clothing, towels or bedding. Ink can sometimes rub off and end up staining glassware which is why it is best to use bubble wrap and steer clear of newspaper.
Labelling
Creating labels is a great way of organizing during the packing process. Make your labels large and easy to read. Place them on the top and sides so the box can be facing in any direction and you can still know what is inside. Also try different colors to make the differences easy to spot without actually reading the label.
We suggest labelling boxes by the room it belongs to: Kitchen, Living Room, Master Bedroom, Bathroom etc. This will make it easier on you, and anyone helping you, when moving boxes into your new place and hopefully make the process quicker.
Essentials
It's important to pack your essentials separately as you never know when you will need these items. Essentials would include cash, a week of clothes, a frying pan, bed sheets, utensils, your daily hygiene routine items (such as toothbrush, toothpaste, toilet paper, towels, shampoo, hair dryer etc) and anything else you may need yourself.
Feeling Tired
Take breaks and put on workout music or other entertainment in the background to help keep momentum up; just try to avoid anything that will cause distractions. Make sure you have a kettle along with coffee / tea in your 1st open box so you can keep yourself going during the day. Keep your blood sugar levels in check by having something to eat when you get a chance.
Be Prepared
Only use bin bags for rubbish as this will keep you or others from accidentally throwing something away that shouldn't get put out such as clothes or bedding. Have extra cash on you at the time of the move, you never know when you might need it; i.e. tipping removers or for a quick trip to the shop. At the end of the move make sure you treat yourself to something nice to eat or drink, you've earned it.
Insurance
Be aware of hidden costs when moving house, such as insurance for the rental vans, special equipment that you'll need. We suggest getting yourself the right home insurance should anything bad happen. Call us on 01 4003400 to speak to a member of our team about what cover you might need.
It's a great feeling to be sitting down in your new home with all the work done. You will feel much better for it.
Best of luck with the move, we hope that it will be stress-free and organised.