Moving House Checklist
Moving house? Here's a handy moving house checklist
Last updated: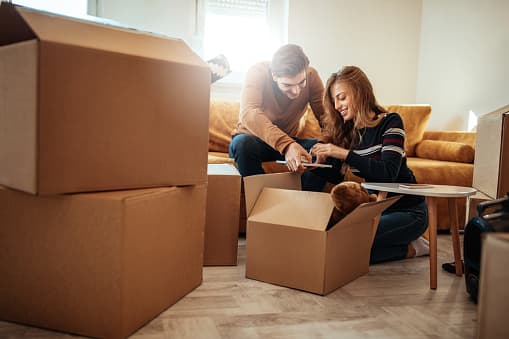 You've found the house, done the paperwork and you're getting the keys soon – congratulations! Our team at Chill has put together a handy checklist for when you're moving to a new house.
A Handy Checklist for Moving House
Moving to a new house is arguably one of the most stressful times of your life, and the idea of packing all your belongings into boxes probably isn't one you're particularly looking forward to. Once you start opening the cupboards and emptying the attic, it's amazing how much stuff you might discover you have, and you may find yourself questioning whether you should be treasuring your memorabilia and trinkets or having a real clear out and starting anew.
Whichever side of the fence you generally sit on, you'll certainly need to get yourself organised. Our advice? Start around six weeks before 'move day' and begin to pack a box a day so you're gradually reducing the amount of work you need to do in those last few days.
As you pack, start to label each box with what's inside it – and, for the more organised, consider labelling which room it's going to go in upon arrival at your new home. We have more tips on this further on.
Finding enough cardboard boxes to pack a whole house in today's more environmentally-friendly world isn't as easy as it used to be, so why not consider purchasing some larger reusable storage containers? These are usually better for moving, will keep your possessions protected and dry, and give you some extra storage for the new property. When you've moved in, you probably won't unpack all the boxes in the first few days and these reusable containers will store better.
Chill's Moving House Checklist
Talk to your home insurance provider
When you're moving, one of the most critical factors is reviewing your home insurance policy. It doesn't matter whether you're renting, moving into your first house, moving up the property ladder or downsizing – you've got to make sure your home insurance is updated as soon as possible.
If you have existing cover in place, then be sure to phone Chill and let us know that you're moving. We'll want to know what date you're moving out of the property. If you're buying a property, then you need to be covered as soon as it legally becomes your responsibility, whether you've moved in on that date or not. You'll also need to think about covering your belongings once you've moved in.
Run down your freezer
To minimise any food wastage, go through the food in your freezer and start planning a few evening meals running up to your move. You'll probably need to start doing this about three weeks before the move if you plan on getting through it all. You don't want to find the week before you go that you have three turkeys and five tubs of ice cream to eat all at once – or maybe you do! Planning your meals in advance to make sure you use up your freezer food will also save you some cash on the weekly shop in the run up to the move.
Post redirection
Remember you'll need to start telling people you're changing address. In the two weeks before you move, start to let companies know of your planned move date and the new postal address. Whether it's the gas and electric, phone and broadband, TV, insurance companies or banks, there's bound to be somebody you've forgotten. In the event that an individual or organisation does slip through the net, it's a good idea to redirect your post – and not rely on the new homeowner to forward post or put it to one side for you.
It's a simple process that can be done online now, or if you prefer, you can pick up a paper application at the post office and hand it in. All you'll need is a proof of ID, but bear in mind that there will be a fee involved. Redirect your post for one, three or six months, and you can always extend it should you need to.
The final packing instructions
If you followed our earlier instruction, then you'll have started to label your boxes as you packed them with their contents and the room they're to go in. It's amazing how much easier it will make both the move and the unpacking later. While it's a bit more effort, you'll thank yourself! You'll be able to unpack just what you need on the move day itself and then you can prioritise what you want to open first as you go along.
On the day before, or on the morning of the move, have one last box you can throw all the essentials into that you will need until the final moment. This includes things like your kettle, tea, coffee, milk and sugar, toiletries such as toothbrushes and toothpaste, soap and toilet roll, and phone chargers. You'll be exhausted after all that toing and froing, so you might just want to grab a takeaway and fall into bed.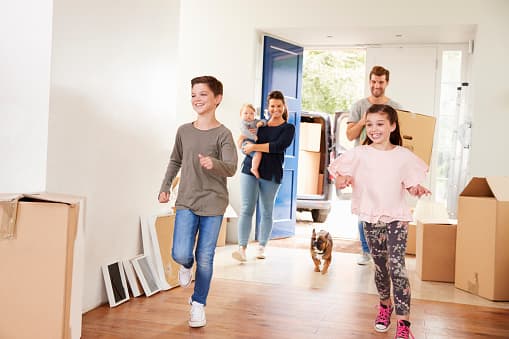 It's Move Day!
Here it is, the exciting and stressful day you've been waiting for – it's time to move house. Try not to let it get on top of you. You'll be making sure you've got everything, that everyone is turning up on time (whether it's the removal company or the friends and family you roped in to help) and that you've got your keys and are ready to go.
Remember to take your final meter readings before you leave, and to note the new ones when you arrive. Ask the removal company or your friends and family to put the labelled boxes into the right rooms of the new house – that'll save you a lot of lifting later.
After everyone's gone, sit back and enjoy a cup of your favourite brew, and admire your new home. You might want to relax after all the stress and excitement, so put on some music or light a candle.
First published by Ian O'Reilly