Explaining Home Alarms
How Home Alarms Work
Published on by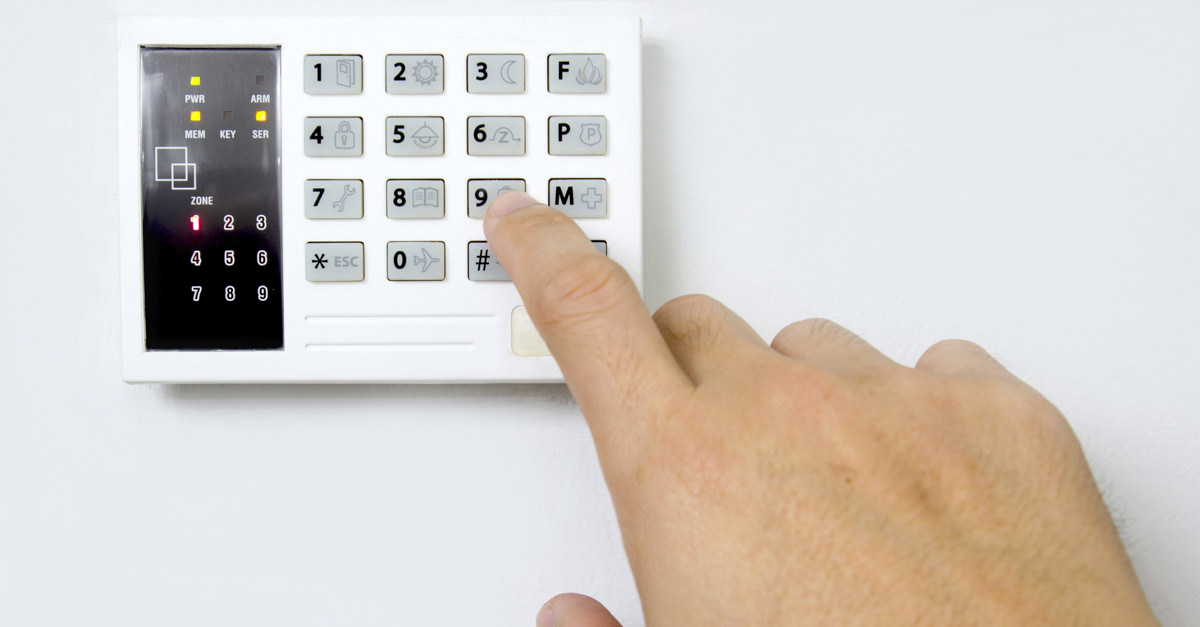 Hands up if you have left your house without locking your front door or left your patio door wide open. In my youthful days I shared different apartments with individuals who were constantly leaving keys in the front door or leaving windows open without telling us.
Before we head off to work, school or holiday many of us will have a quick check of the following:
Have you turned off the immersion?
Have you turned off the iron or stove?
Have checked and locked external doors /windows?
Have you set the home alarm?
Having some home security system in place is vitally important as figures supplied by the Central Statistics Office (CSO) and Eurostat suggest that one attempted illegal home entry took place every 20 minutes in Ireland during 2014.
Some more facts that might catch your attention include:
The majority of burglaries occur between 5 and 11 PM during the winter.
50% of break-ins happen through the rear of the house.
20% of break-ins happen through unsecured windows and doors.
Jewellery made up 40% of items stolen (€14.2 million).
During the 12 month period between July 2013 and July 2014 there was an estimated €35.1 M worth of goods stolen from homes in Ireland.
200 cases of entry gained to a house by fishing keys through the letter box.
An average 72 break-ins every day during the winter.
Taking those burglary statistics into account we've got a quick guide to home alarm systems and how they might help with lowering the cost of your home insurance.
Alarms –
Having a house alarm is one of the most effective burglary deterrents that you can have in place. If you do decide to get an alarm system installed in your home there are a number of things you should take into consideration such as selecting the appropriate system for your home and the ongoing costs associated with installing the system.
Home alarm systems usually fall into two categories, wired and wireless, and choosing which one suits your needs is entirely up to the home owner
Wired alarm systems, as the name might imply, are usually wired throughout the house and can be cheaper to operate depending on if your home is already wired for the system.
Your typical wireless alarm system operates on batteries and transmits signals via a radio frequency.
Both are equally effective but can vary in installation and operational costs
There are two further sub-sections of alarm systems: audible and remotely monitored.
Audible home alarms are the ones you usually hear going off at 3 AM in the morning. If the alarm is triggered by an unwelcome guest the alarm is activated and will sound until cancelled by the code holder.
Did you know? External alarms can only sound for 15 minutes by European law before the Environmental Protection Agency (EPA) or local authority can be called due to noise pollution breaches.
Remotely monitored alarms send a message to central monitoring station who will contact the owner, key holder and Gardaí as required.
Additional Extras –
Some alarm companies can provide you with the option of adding video surveillance to your alarm. These cameras are placed in key areas around the outside of the property so that all vantage points are covered.
Motion detectors can be added to your alarm package by your provider at time of purchases. These detectors can be placed inside and outside the home or property. For additional security you can place the motion detectors in key areas, such as kitchen or living room, which you can activate at night.
House Alarms and Home Insurance
Having an alarm system, which is installed to EN50131 standard and has been installed by a recognised installation company, on your property will be taken into consideration by your insurer when you are arranging your home insurance policy. The level of discount you may be offered can depend on the type of alarm you have in place and the insurer.
---
Installing a alarm system might appear costly but the long term benefits in terms of home security and potential discounts on home insurance can make it worth while. But be mindful that although a home alarm can act as a deterrent it doesn't mean that it should be your only security precaution. Make sure that your physical home security measures are in place as well which can also go towards reducing the chances of a burglary occurring.
Modified Date: