What Are The Rules Around Having A Learner Permit In Ireland?
Getting You On The Road
Last updated: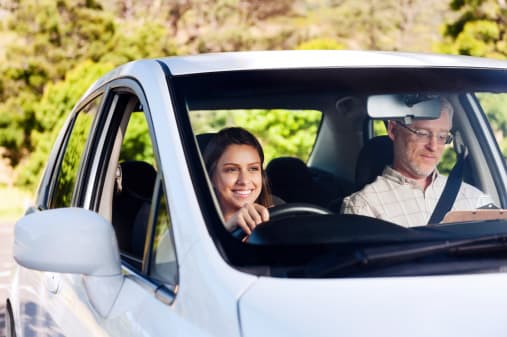 A learner permit, originally known as a provisional driving licence, is issued to learner drivers who haven't yet passed their test. Having the permit will allow you to take driving lessons and even drive on public roads while accompanied by an adult with a full driving licence before passing your test. In order to qualify for the permit, you must live in Ireland for at least 185 days of the year or normally live in Ireland but aren't currently due to study. In the latter case, you may need to return to Ireland on a regular basis in order to apply for an Irish driving licence.
When can I apply for a learner permit?
You need to be at least 17 years old to drive in Ireland and you cannot begin driving lessons until you have passed your theory test. Therefore, you will need to pass your theory test before you can apply for a learner permit.
Your theory test can be taken from the age of 15 and up to two years before you start driving. This means that you could take the test when you're 15 and get your learner permit when you're 17. Alternatively, you could take the test at 17 and begin your driving lessons immediately afterwards. However you choose to do it, you'll need to wait until you've passed your theory test and you're 17 before getting a permit.
How to apply for a learner permit
To apply for a learner permit, you must fill out a D201 application form. These can be printed using the link or picked up from your nearest National Driver Licence Service (NDLS) centre. However, the form cannot be sent to the NDLS electronically - the application needs to be submitted in person along with suitable forms of identification.
The best form of identification to take is your Public Services Card (PSC). This card will provide evidence of your physical identity, your personal public service number (PPSN), your address and your residency entitlement. If you don't have a PSC, you may need to provide other documents to prove your identity, such as an Irish passport, birth certificate, utility bill or bank statement and a recent payslip. These things together will provide everything needed for your application, however if you have a PSC, you won't need to supply any of the other documents.
You will also need to submit an NDLS eyesight form and a medical form. Both of these forms must be dated within the last three months. Finally, you'll need your theory test certificate to prove that you've passed it in the last two years and a €35 application fee that is payable upon submitting the application.
The NDLS will take a digital photograph and you will need to provide an electronic signature while you're there too. This will be used on your licence.
Can I renew my learner permit?
Learner permits are usually valid for up to two years. If you still haven't passed your test after this period of time, you can renew your permit. This can be done up to three times and the €35 fee is payable every time you renew. If you wish to renew it for a fourth time, you will need to prove that you have taken a driving test and failed it or that you have a test booked in the near future. You cannot have a permanent learner permit.
The permit should be renewed up to three months before the two-year expiry date. For instance, if you applied for the licence in May 2018, it will expire in May 2020. You can apply to renew the licence in March 2020 at the earliest.
Can I renew my learner permit online?
You can renew your learner permit online if you have a PSC and are renewing for the first or second time. If this will be your third learner permit, you must renew at the nearest NDLS centre, providing proof that you have failed a driving test.
Can I drive with my learner permit?
You can drive a vehicle if you have a valid learner permit, however there are some rules and regulations that you will need to follow.
You must be accompanied by an adult with a full driving licence that they have held for at least two years. This means that you cannot drive with someone else who has a learner permit or who has just passed their test.
The vehicle must be fitted with learner (L) plates. These should have a red letter 'L' against a white background and the sign must be at least 15cm high with a 2cm border.
Finally, you can't drive on a motorway or accept rewards or payments for driving other people.
Do you need insurance for a learner permit?
When you have driving lessons, the car will be insured by the driving instructor and not by you, however, you will need car insurance if you're driving a car outside of your lesson time that's owned by you, your parents or someone else. It is recommended that you try to drive outside of your regular lessons to ensure that you're gaining as much experience as possible.
You should organise car insurance before you go out on your first drive outside of official lessons to ensure that the vehicle is covered.
Do you need a learner permit to take driving lessons?
Whenever you're driving a vehicle, even during driving lessons, you must have a valid learner permit and this must be carried with you at all times. As mentioned previously, you cannot start driving lessons without having passed your theory test or without a valid learner permit.
First published by Ian O'Reilly