Insuring Your Life And Business Assets
Types of insurance cover your business needs
Last updated: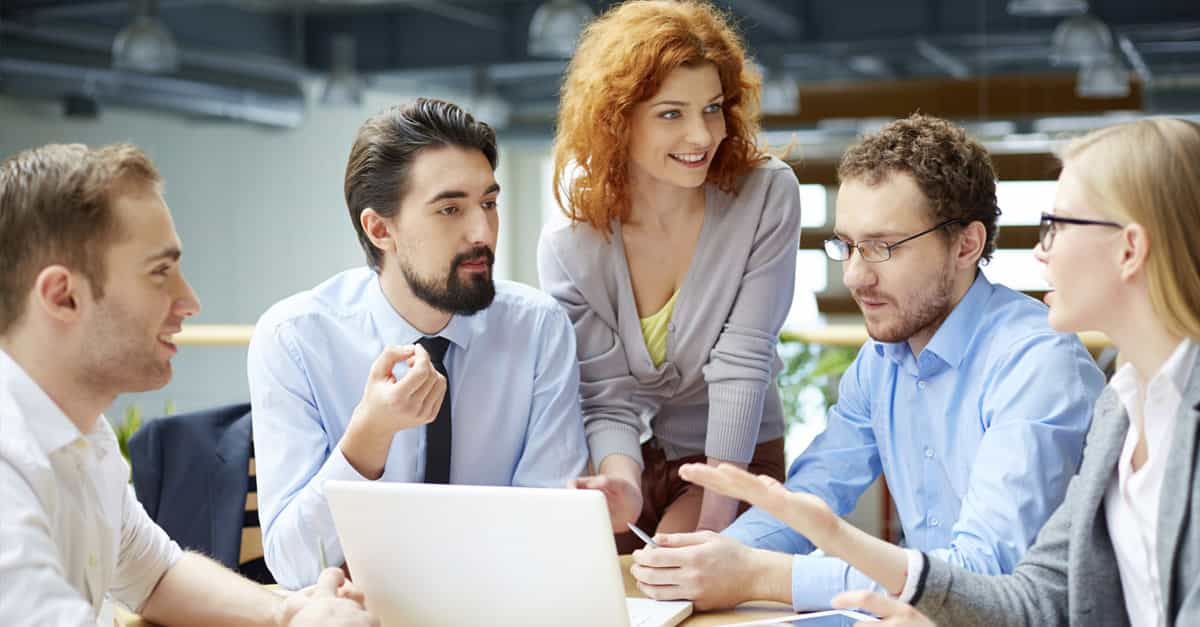 If you are a SME or a sole trader looking to insure your business, you may find yourself asking what types of cover can you have in place to safeguard the future of your business?
Because Chill works with a number of different types of Irish businesses our business insurance team are on hand to help you choose the best commercial cover to suit your needs. If you are unsure about the various cover options on the market don't worry as we've asked our team to suggest the 4 types of business cover that they think your business should be more aware of.
Our Life Insurance team have also provided information on some key life cover options that your business should also be aware of.
Business Insurance
Liability insurance
There is a variety of liability cover options available including public liability, products liability and employer's liability. The different varieties of liability policies provide insurance cover for you and your business in case there is a lawsuit or other legal actions brought against you by your employees, customers or general public.
Motor Fleet Cover
If your business has a fleet of three or more vehicles then it may be beneficial to take out fleet cover or if you need open drive. Fleet insurance covers a variety of vehicles that the business uses including commercial vehicles and company cars. You will have the option to take out:
Third party, fire and theft.
Comprehensive cover.
Third Party.
Talk to your insurer at the time of purchase as some insurers also allow you to add the option of covering goods in transit as well as a number of other add-ons to your commercial policy.
Looking for Haulage Insurance? Chill provide haulage cover for hauliers with up to five vehicles.
Professional Indemnity
If you mainly offer advice or services to your customers then you need to have professional indemnity insurance in place. This type of policy covers you in case you, or your company, are found to have given negligent advice and/or services. Also known as malpractice or misrepresentation cover, the level of cover can vary depending on the industry you practice in so check with your broker, or insurer, to make sure you get the level of cover you need.
Business Interruption Insurance
This type of cover can be added as an additional benefit to Shop/Office or commercially combined policies. A loss of income can occur if anything were to happen to your business that might interrupt its normal activities such as a fire. Business interruption insurance, as the name suggests, replaces any income losses a business encounters from a period where you are not able to trade for any reason. There are also a number of optional extensions that your business can avail of such as denial of access and loss of public utilities
---
Life Insurance
Key man Insurance
Many businesses have a key person who is:
Responsible for the majority of profits
Guarantor for loans (cannot be a proprietary director)
Has a unique and hard to replace skill set that is vital to the organization.
To ensure the business does not encounter any financial losses, if a key person in the business was to pass away, there is key man insurance. This cover is basic life insurance and is usually owned by the business to offset any financial impact on death.
Co-Director/ Partnership Insurance
Co-director cover is another life insurance product that your business may need. This type of cover makes funds available to the shareholders to buy deceased directors shares (value at the time of application) if something were to happen. The cover prevents the deceased estate taking a controlling share in the business. The death benefit is used to buy out the deceased share given to the appointed beneficiary in their will. This protects the business from any threat of a deceased family entering into the business decision making process.
Self Employed Term Assurance
This is a life policy designed for the self-employed or people in non-pensionable employment. The main benefit of this cover is that you can claim tax relief on the premiums up to a normal retirement age. There is no specified limit on the sum assured that can be covered, but this cover must be written as a Section 785 policy to be able to claim relief so make sure when you talk to your insurer or broker that you specify that you require a life policy for a person who is self-employed.
If you would like to learn more about any of the above types of cover our experienced life insurance team are available on 01 400 34 34 to help.
---
The one thing to remember before taking out your business cover is to clearly evaluate your business needs before deciding on any business insurance as your requirements can vary depending on what industry you operate in.
If you are unsure about what type of cover your business needs don't worry as Chill are here to help. Our business team are on hand to ensure you get the cover needed to protect all its assets.
First published by Ian O'Reilly