Liability Insurance Explained
Your Questions Answered
Last updated: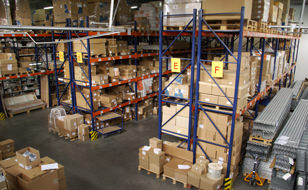 At Chill we receive lots of enquiries about Liability Insurance, so I thought now would be a great time to run through the different types of cover and explain what they are, and more importantly what they mean for your business.
There are three main types of Liability Insurance that we offer; they are Public Liability, Employers Liability and Products Liability Insurance.
Public Liability Insurance.
Public Liability Insurance would cover your business in case someone, such as a member of the public, visitor or supplier is injured or killed on your premises or in connection with your business. The level of indemnity does vary, but typically starts at €1.3 million, however it can be increased on request.
Employers Liability Insurance.
Employers Liability Insurance provides cover in case an employee is injured or killed at work or develops an illness associated from their job. For instance, if an employee is injured in your warehouse and your business is found to be negligent, Employers Liability would protect your business. The standard level of cover is €13 million, again this figure can be increased if required. It's important to point out that the definition of an employee within insurance typically covers any individual that is hired under a contract or apprenticeship scheme once this work falls within your business description.
Products Liability Insurance.
Last but by no means least is Products Liability Insurance. It provides cover for defective products that are supplied by your business, whether they're manufactured, sold or altered. If your business sells physical goods, then you really should take a look at Products Liability Insurance today.
One final thing. In order for valid liability claims to be processed your business must be found to be negligent. If you have any questions, please do post them in the comments section below and i'll be delighted to get back to you.
If you're looking for Liability Insurance for your business just enter your details in our quick quote. Alternaively you can give us a call on 01 4003400 or we can arrange for one of the team to give you a call back.
First published by Ian O'Reilly