What Is Professional Indemnity?
Important Cover for Your Business and Services
Last updated: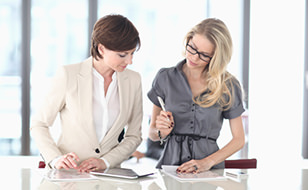 We view our blog as a chance for us to ask our in-house Chill experts for helpful tips and guides that we can share with our readers. Recently we have asked our business insurance team to create a series of blogs that are full of great tips and advice on many different types of insurance products that we strongly recommend businesses or company's have. As a business owner we hope that you have found these blogs to be both informative and relevant to your industry.
Today's blog should be of particular interest for anyone who is giving advice to customers as it looks at professional indemnity. The blog will cover topics such as what is professional indemnity, what it covers, who needs this cover and what they need to consider.
What Is Professional Indemnity?

Professional Indemnity (or P.I) insurance covers you in the event that you or your company are found responsible for negligent advice and/or services given.

What It covers.

P.I insurance covers the policy holder for a range of claims such as libel/slander, negligent duty or omission, unintentional breach of confidentiality, compensation for attendance in court or loss of documentation were they are found responsible for such a claim.

Who Needs P.I Cover?

Any profession can purchase P.I cover such as construction companies, engineers, insurance brokers, accountants, and estate agents to name but a few. P.I cover offers protection for the policy holder in the event that the customer pursues a case of negligence and the policy holder is found to be negligent.
For instance if an architect designs a building and it transpires that the design is defective which then results in the owners or occupants being at a loss. Then the affected may in turn claim for damages or costs to rectify the structure and any financial loss occurred i.e. loss of rent as the owner.

What You Need To Consider?

When purchasing your P.I cover, your insurance broker or advisor will ask you questions regarding what level of cover would be required. So you need to think, what would be your worse case scenario claim by a third party for your industry? This will help determine a limit of P.I insurance which is suitable for your business size, industry, and your customers. Some professional bodies such as Chartered Accountants stipulate a minimum level of P.I cover.
If you want to find out more information about P.I insurance, why not hit Get a Quote Now and one of our Business Insurance team will happily get in touch with you to discuss your needs.
First published by