How To Purchase A Home In Ireland
Your Simple Mortgage Guide
Last updated: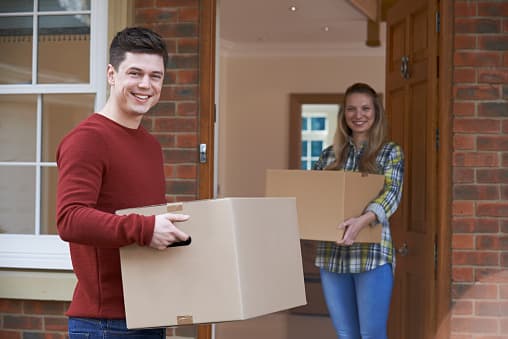 Buying a home will likely be one of the biggest purchases you ever make. It's a major commitment and one that comes with plenty of additional costs. Therefore, you need to be prepared for all of the fees that come with purchasing a home, particularly if it's the first time you've done it.
Below, we've put a plan together to help you complete the purchase on your new home, from making sure you have enough money and getting a mortgage, to choosing a location and finding the perfect property. We've also outlined some of the fees you can expect to pay as well as any bills and other expenses once you've moved in.
Review your finances
Before you can even think about house shopping, you need to make sure that you've got enough money. There are lots of outgoings that you should expect to pay when you purchase a house, and we've covered the main ones in the next section.
The most important chunk of money that you'll need is your deposit. As a first time buyer, you will be required to save 10 per cent of the property's sale value. For second hand buyers and subsequent purchasers, the deposit percentage goes up to 20%. Great news if you can provide more than the minimum deposit as this will save you money in the long run.
According to the latest Daft.ie House Price Report, the average house price in Ireland from June 2018-2019 is around €263,000, a 3.7 per cent increase from the previous 12-month period. This would require a 10 per cent deposit of around €26,000.
What fees to pay when buying a house
Aside from your deposit, there are some additional fees that you'll need to pay in order to complete on your house.
You'll need to pay stamp duty. Stamp duty is a kind of tax that you pay on the property or the land that you've purchased. In Ireland, it's charged at one per cent of the value of your house. So if you bought your home for €300,000, the stamp duty fee would be €3,000. It's quite a substantial amount of money, so ensure you have enough to cover this. If you're buying a new build, the stamp duty is the price of the house minus VAT, so make sure you've calculated this correctly.
When you're buying a house, you will need a solicitor to complete all the paperwork, conveyancing and other tasks. You can choose which solicitors to use, but be prepared to pay anything from €1,000 to €3,000. You should get a quote before their work begins to ensure you can cover the fees.
Other fees may include land registry (from €400-800), a survey (from €300) and property tax (around €500 per year). You may also be required to pay mortgage protection. This is a type of life insurance that means the outstanding balance due on your mortgage is paid off in the event of your death. This will be a monthly fee that is paid for the duration of your mortgage.
Make sure you can get a mortgage
Once you've got your deposit together and enough money to cover all of the above additional fees, you need to make sure that you can get a mortgage for your home. You can book an appointment with a bank or mortgage lender, who will review your income, outgoings and other personal situations to determine whether you can make the payments that you say you can. You may even receive Approval In Principle. This is a kind of promise that means, when you've found a suitable home that you'd like to purchase, the bank will commit to providing you with a mortgage if your situation hasn't changed.
If you cannot get a mortgage for whatever reason, you won't be able to purchase a home until your situation changes. For example, you might have become recently self-employed so may not have enough bank statements to show the bank your income. Most banks will require at least six months' worth of bank statements and three years' financial accounts that have been certified by an accountant.
Find the perfect home
When you've determined that you have all the funds you need and that you can get a mortgage, you need to find your perfect home. This may not be as easy as it sounds. You've got to think about location, price, size, style and access. However, finding your new home should be an exciting endeavor, so try not to get too stressed about the whole process.
When do I need home insurance when buying a house?
You should take out home insurance as soon as you've completed on the house and it's officially yours. Even if you haven't moved in yet, home insurance can cover you for any damage that could be done to the property. However, if your home is going to be unoccupied for 30 days or more, you may need to take out unoccupied home insurance.
What bills do you pay as a homeowner?
Now that you've bought your house and moved in, there are certain bills and other expenses that may need to be paid. The most important are gas and electricity to make sure that you can heat your home and use any electronic appliances or devices.
You will also need to pay Local Property Tax (LPT). The amount of LPT you have to pay depends on which band your home falls into. You can find the bands on the Revenue Commissioners website and see how much tax you should be paying.
Broadband and phones are essentials in many homes nowadays, so you can expect to pay for both of these in order to have WiFi. If you want to watch TV shows and movies as well as other free channels, you may need to pay for a TV package. If you watch any live TV, you'll require a TV licence. The fee for this is €160 per year.
First published by Ian O'Reilly