How Much Does It Cost To Pass The Irish Driving Test
Know The Costs Ahead Of Time
Last updated: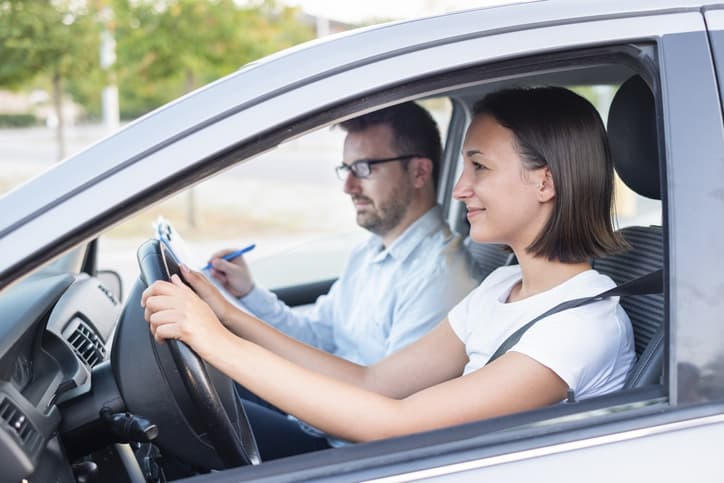 The thought of passing your driving test is exciting: a newfound independence, ability to go wherever you want, and road trips with your friends at your fingertips. However, there are various costs associated with taking the Irish driving test, which need to be considered before you start working towards passing your test. Chill has created a comprehensive guide of all these, so that you won't be surprised when it comes to the costs.
Theory Test Costs
The first step you need to take on your mission to pass the Irish driving test is to pass the theory test. You need to have passed this to apply for a learner permit, and you need a learner permit to learn to drive, so it's vital to get this done as soon as possible. The test is a computer-based exam, testing you on all aspects of motoring theory from risk perception and eco-driving, to rules of the road, good driving behaviour and hazard awareness.
The cost of the test depends on your vehicle, but the test for cars and motorbikes will cost you €45, while the test for vans, trucks and buses will cost €72. To help when studying for the theory test, many people will purchase The Official Driver Theory Test Questions and Answers book, which costs around €20. There are other ways to learn, though, such as through free apps and internet resources, meaning you could save that €20 for petrol.
Supposing you buy the handbook and are taking a test for a car, the theory test will cost you €65 overall.
The Learner Permit Fee
In order to learn to drive, you need to have a valid learner permit, and in most cases, you can't take your driving test until you've had a valid learner permit for at least six months. When applying for your learner permit, you have to pass a driving theory test and provide information including your address, medical reports, and proof of residency in Ireland. You'll also need to take a driving eyesight test before you apply for your learner permit, which costs around €20. Alongside this information, you have to pay an application fee of €35. If you are 70 or older, you are exempt from the fee, but for every other age this is a universal requirement. You can apply for your learner permit online or book an in-person appointment.
So, in total, the learner permit will cost you around €55.
DRIVING LESSON COSTS (EDT SESSIONS)
Before you can take your driving test, it is mandatory to complete an entire set of Essential Driver Training (EDT) sessions. This programme consists of 12 one-hour sessions, all with an approved driving instructor, and is designed to give you all the knowledge you need to be a safe and competent driver by the time you take your test. It's recommended to take around two weeks between sessions to give you time to practice your skills, and complete the road safety reading that's required, too.
There's no standard fee for EDT sessions, since each instructor is self-employed and therefore sets their own fees. It's worth shopping around to find the best deal, but on average, the sessions will set you back around €430.
The Driving Test
Once you've got your theory under your belt, have a learner permit ready to go and have successfully completed all 12 EDT sessions, it's time to take the test. To take the test in a car, you'll need to pay €85, and if you pass, you can then apply for your full driving licence. A ten year licence costs €55 and a three year licence costs €35. A three year licence is usually requested where the driver is aged between 60 to 67 years or where there are medical grounds.
So, when you combine the cost of taking the test (providing you only have to take it once) and the cost of the ten year driving licence, the final step of the driving test will cost you €140.
Insurance Costs
To drive any car, you need to be insured in case anything goes wrong. If you're planning on learning to drive in a family member's car, you need to be added to the insurance plan, and the cost of this needs to be taken into account when learning to drive. You don't need to be insured if you are learning to drive in your instructor's car, but once you pass and have a vehicle of your own, insurance is a necessary cost that you can't get around. You can compare the costs of car insurance from Ireland's top insurers with Chill, to find the best deal for you.
The Overall Cost
It's not cheap to pass your driving test, but for many, the independence and convenience of being able to drive is worth the cost. In total, passing the Irish driving test will run up a bill of around €690 - excluding whatever insurance plan you land on. Costs can be cut here and there, such as through finding a cheaper instructor to take you through your EDT sessions, so it's definitely worth comparing various prices to make sure you're getting the best deal - and when it comes to insurance, we'd be more than happy to do this for you.
We hope you found this blog interesting. You might be interested in reading other related posts
First published by Ian O'Reilly