How To Apply For A Learner Permit To Drive A Car
Getting Behind The Wheel
Last updated: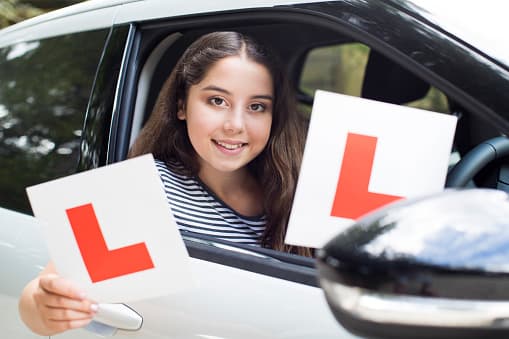 Making the decision to start driving is one of the most exciting and daunting experiences that anybody can go through. In our blog, we bring you through the steps involved in getting your first learner permit to start driving.
Learner Permit: Introduction
Once you have passed the Driver Theory Test, you can now apply for your first learner permit and begin the process of learning how to drive. The learner permit replaces the provisional license which is no longer issued. With a learner permit, you can take driving lessons and apply for the driving test.
One of the most important rules to consider with the learner permit for a car is that you must be accompanied at all times by a person who holds a full driving B license. It is an offence for a driver with a learner permit to drive on their own and will result in the issue of penalty points and a fine.
How To Apply
The National Driver License Service (NDLS) is responsible for the issuing of new learner permits in Ireland. When applying for your first learner permit, you must visit your local NDLS centre in person. With over 36 NDLS centres across the country, you should be able to visit a centre close to your home.
All NDLS centres offer a walk in service and you can also book appointments online.
To formally apply, you need to supply the following;
Completed D201 learner permit application form;
Evidence of PPS number (such as Public Services Card or letter from Revenue Commissioners);
Photographic ID (such as Public Services Card or passport);
Relevant Fee (€35);
Original theory test pass certificate (dated within 2 years);
NDLS eyesight report form D502;
Evidence of address dated within 6 months (such as utility bill, bank statement, correspondence from school/university or Irish state agency;)
Evidence of residency entitlement (such as Public Services Card, birth certificate, passport);
NDLS medical form (if required).
To learn more about the list of required documents, check out the NDLS website here.
At the NDLS centre, you will have a face to face meeting with a Customer Service Agent. Your documents will be processed and your photograph will be taken. Your signature will also be captured digitally. Your application will then be forwarded to the Central Licensing Processing Unit and you should expect to receive your learner permit within 5 to 8 working days.
Mandatory Driving Lessons
Once you have been issued with your learner permit, the next step is to undertake driving lessons – also referred to as mandatory essential driving training (EDT). Before sitting your driving test, you will need to have completed 12 individual one hour lessons with an approved driving instructor. After each lesson, your approved driving instructor will record the hours completed in your learner's logboo. It is a requirement to present the logbook showing completion of the driving lessons when applying for the driving test.
Period of Learner Permit
Your first and second learner permit lasts two years. If you require a third or any subsequent permits, these will last for just one year each.
---
Learning to drive is an exciting experience and we wish you many years of safe driving. If you are interested in receiving a car insurance quote, please call Chill on 014003400 and we will search up to 14 insurers to find you the right policy at the best price.
We hope you found this blog interesting. You might be interested in reading other learner driver related posts:
First published by Ian O'Reilly