Get Set for Your Driving Test
Our Tips to Help You Pass
Published on by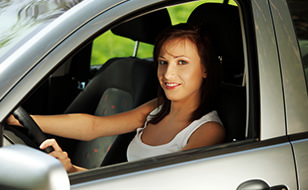 At Chill Insurance we know prepping for your driving test is a lot like searching for insurance – you just wish somebody else would do it for you. While we're more than happy to do the legwork when it comes to finding you the best deal on your insurance, we can't take your driving test for you! But what we can do is provide you with a list of handy hints to help you leave those L-plates in your rear-view mirror.
First things first, you'll need to have the following essentials ticked off or your test will be over before it's even begun. Make sure that your road tax, insurance and NCT discs are up to date and in the front window of your car, and that your L-plates are on display. You'll also be required to produce your provisional licence and log book of EDT lessons if applicable.
On the day itself, aim to arrive fifteen minutes early so that you have time to compose yourself and focus on the task at hand. Before you hit the open road with the examiner, you'll be asked to demonstrate your knowledge of various road signs and hand signals, as well as identify a few parts under the bonnet. Once inside the car, you may be asked to pick out a number of primary and secondary controls of the car – lights, indicators, wipers, de-mister, etc. Everything you need to know can be found in the RSA handbook.
Then the practical part of the test gets underway. Although this may be the most nerve wracking aspect of the test, it's likely to be the part you've practiced most. So don't panic, you've done it all before.
The three fundamental features that you're guaranteed to face during your driving test are the hill start, the three point turn and reversing around a corner. Throughout the test you will be assessed on the usual stuff like observation, reaction and road position, in addition to vehicle controls, speed and signalling.
Most candidates are perfectly capable driving by the time it comes to taking their driving test and it's often a case of nerves that can cost them their full licence. Your job is to show the examiner that you are competent, confident and comfortable behind the wheel.
If you would like to get a quote for your car insurance, simply hit Get a Quote now or give us a call on 1890 30 20 20.
Best of luck!
Modified Date: