Get Set for Your Driving Test
All You Need To Know
Last updated: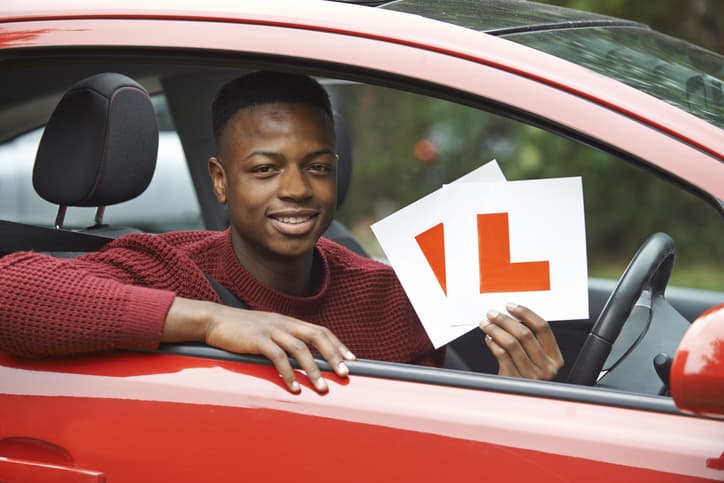 At Chill we know prepping for your driving test is a lot like searching for insurance – you just wish somebody else would do it for you. While we're more than happy to do the legwork when it comes to finding you the best deal on your insurance, we can't take your driving test for you! But what we can do is provide you with a list of handy hints to help you leave those L-plates in your rear-view mirror.
How To Apply For Your Theory Test
You can apply for your theory test online via the Official RSA Driver Theory Test Site.
During your online application, you'll be asked to select the category of vehicle you wish to be tested for. The categories are:
AM - motorcycle/moped
BW - car/tractor and work vehicles
C - truck
D - bus
CD - truck and bus combined
The cost of a theory test varies depending on which category you are testing for. If you are testing for category AM or BW, the fee is €45, while the fee for categories C and D is €72, while the fee is €84 for category CD. When you're completing your online application, make sure that you follow the instructions, especially when you're entering your personal details. You must use your full name as per displayed on your identification, making sure it is spelled correctly.
Aside from online, you can also apply for your theory test by phone or post by completing a paper application form.
How Long Does A Theory Test Last?
In terms of the actual test itself, the length of time it will take you to complete it will depend on which category you are testing for.
If you are testing for category AM or BW, you can expect the test to take 45 minutes. During this time, you will be required to answer 40 questions, with a pass mark of 35.
For category C or D, the test duration is 2 hours in which time you'll be asked to answer 100 questions, with a pass mark of 74.
If you take the driving theory test for category CD, this will take 3 hours and you'll be required to answer 140 questions. The pass mark for this test is 104.
Once you've passed your theory test, you will receive a Driver Theory Test Certificate. This certificate is valid for two years from the date of your test. If you do not submit an application for your first learner permit within this two year period, you will be required to take and pay for the test again.
How To Pass Your Theory Test
To help you best prepare yourself for your upcoming theory test, make sure you keep these top tips in mind.
Revise
Just like any test, revision is a must if you want to pass. The questions you'll be asked during the theory test are based on the Rules of the Road, as well as current road traffic legislation, so it's worth studying this information to prepare you for your upcoming test.
Additionally, the RSA DDT website also provides revision materials for you to buy if you wish. You can purchase a selection of materials, including access to learning portals, books and CDs to help give you the best chance of passing your theory test. You could even check out your local library for revision material.
Even though the theory test itself is computerised, reading through material is a great way to absorb the information you need to know in order to answer the questions correctly.
Practice
We all know that practice makes perfect, so you might find it useful to run through some past theory test papers to test yourself. You could even enlist the help of a family member or friend to ask you some quick-fire questions. This might help you determine which areas you need to brush up on so that you feel confident and ready once your test date rolls around.
You could also practise while you're a passenger in a car. For example, you could look at passing motorway signs to determine their meanings so that you're familiar with the different shapes ahead of your test.
Relax
Sometimes it's easier said than done, but try to relax. Especially if you revise and practise in the time running up to your test date, you should feel calm and confident in the fact that you've prepared enough to maximise your chances of passing with flying colours and bring you one step closer to becoming a new driver.
How To Pass Your Practical Driving Test
First things first, you'll need to have the following essentials ticked off or your test will be over before it's even begun. Make sure that your road tax, insurance and NCT discs are up to date and in the front window of your car, and that your L-plates are on display. You'll also be required to produce your provisional licence and log book of EDT lessons if applicable.
On the day itself, aim to arrive fifteen minutes early so that you have time to compose yourself and focus on the task at hand. Before you hit the open road with the examiner, you'll be asked to demonstrate your knowledge of various road signs and hand signals, as well as identify a few parts under the bonnet. Once inside the car, you may be asked to pick out a number of primary and secondary controls of the car – lights, indicators, wipers, de-mister, etc. Everything you need to know can be found in the RSA handbook.
Then the practical part of the test gets underway. Although this may be the most nerve wracking aspect of the test, it's likely to be the part you've practiced most. So don't panic, you've done it all before.
The three fundamental features that you're guaranteed to face during your driving test are the hill start, the three point turn and reversing around a corner. Throughout the test you will be assessed on the usual stuff like observation, reaction and road position, in addition to vehicle controls, speed and signalling.
Most candidates are perfectly capable driving by the time it comes to taking their driving test and it's often a case of nerves that can cost them their full licence. Your job is to show the examiner that you are competent, confident and comfortable behind the wheel.
If you would like to get a quote for your car insurance, simply hit Get a Quote now or give us a call on 01 400 3400
Best of luck!
First published by Ian O'Reilly