How Long Do Penalty Points Last On Your Licence?
Driving Safely In Ireland
Published on by Fergal Lynch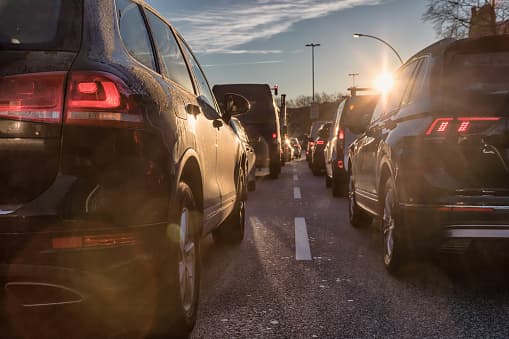 With the increased visibility of both Garda checkpoints and speed vans in recent weeks, it is a good reminder for all us drivers to abide by the rules of the road.
In many circumstances however when drivers don't follow the rules this will result in the issue of penalty points which is placed onto the driving licence. The penalty points system has operated in Ireland since 2002 and the law governing it is the Road Traffic Act 2002. This legislation has been amended a number of times to add offences for which points can be issued to a driver.
Three Years On License
Penalty points will remain on your driving licence record for a period of 3 years. Penalty points are not active on your licence immediately. If you receive points for committing an offence you will receive a notice confirming this from the Road Safety Authority. The penalty points will only become active on your licence 28 days after the date of issue on this notice to you.
If you commit an offence that carries a fine as well as penalty points you will receive notice from the Department of Transport, Tourism and Sport. You have 56 days to pay this fine and if you pay it anywhere within this time frame you will receive further notice confirming this and the points will then be added to your licence 28 days after the date of issue on this letter. Be mindful also that at any stage your driving licence is out of date during this time frame it does not count as part of the 3 years.
Most Common Offences
According to the RSA, the most common offences during January 2020 were speeding (399,118 counts), driving while holding a mobile phone (82,537 counts) and driving a vehicle without an NCT (20,193).
Penalty points can apply to both full licences and learner permits however there is one major difference between these licence types. A full licence holder can be issued up to 12 penalty points in a 3 year period before being disqualified from driving for 6 months.
A driver with a learner permit can be issued up to 7 penalty points before receiving a 6 month ban. The same is true for a Novice driver, or someone who is in their first two years of holding their full licence.
If you receive penalty points you must notify your insurance company, failure to do so may result in your policy being void. If you attempt to drive a vehicle without any insurance and are caught you will be issued a mandatory court appearance and upon conviction up to 5 penalty points and a court fine.
Drive safely and within the speed limit and you should not have any trouble with penalty points. If you are interested in getting a quote for car insurance, please get a Quick Quote on this webpage.
Modified Date: