Plan Ahead for Garda Checkpoints
Six Things you can control
Last updated: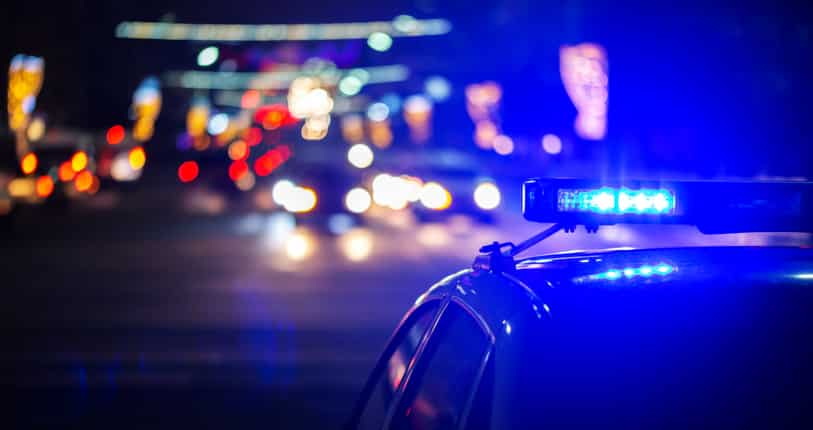 Garda checkpoints appear across Ireland's roads to ensure we're driving safely. They pop up in unexpected locations, catching drivers doing things they shouldn't be and stopping them from having time to hide anything.
While the main focus of the checkpoints is to catch serious rule breakers, the Gardaí will also look out for general road offences, such as the use of seat belts, mobiles phones, expired road tax or dodgy driving licences.
To help ensure that you are ready for these potential checkpoints we have put together a list of six things you need to be aware of before you set off on your daily commute.
Car Insurance
As a car insurance broker, we know a thing or two about the topic. The main point you need to be aware of is that it is a legal requirement for you to have motor insurance to drive a car in your own name or as a named driver on someone else's policy. If an Garda Síochána believes that a vehicle registered in Ireland (or outside Ireland) is being used in a public place without insurance, the vehicle may be impounded.
CAR TAX
It is a legal requirement to have motor tax if you want to drive your vehicle in a public place in Ireland. You are obliged by law to pay motor tax to drive your vehicle and you must also display a current tax disc on the windscreen of your vehicle. If you fail to display a current disc it is a serious offence and you can become liable to receive a fine.
Motor tax is issued in 3, 6, 12 cycles
and the motor tax offices can sometimes send reminder emails.
DRIVERS LICENCE
Make sure your driver's licence is up to date by checking the expiry date on regular occasions. An expired driving licence makes it illegal for you to drive. You can easily renew yours on the NDLS website.
MOBILE PHONE USAGE
According to the Road Safety Authority (RSA) your mobile phone can make you 4 times as likely to crash. By law, you can only use your mobile phone while driving if you're dialling 999 or 112 for an emergency. Using a mobile phone can mean you're not always concentrating on driving.
TYRE QUALITY
Before you set off on your journey, make sure your tyres are of good quality and your thread depth is at least 1.6mm. Not only will this keep you safer on the roads, but it will also prevent any trouble should you come across a Garda checkpoint.
NCT
It's vital to have an up to date NCT check on your car. The Garda may want to see the paperwork confirming the check, and since cars younger than 10 years need a full NCT every two years, it's important to keep up with them. A regular evaluation of your vehicle could even lower your insurance premium, so it's definitely worth the trouble.
These are just four of the areas you can have ready and up to date before you set off on your daily commute. Make sure you drive safely en route, and have everything in place when it comes to your car's insurance. Compare the best insurance deals in Ireland with Chill.
First published by Ian O'Reilly