How To Prepare For Your Driving Test
Advice to Help You Pass!
Published on by Fergal Lynch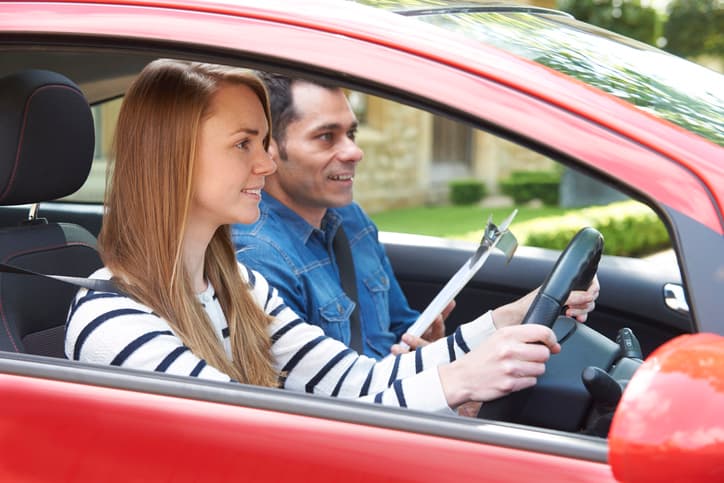 Are you dreaming of binning your 'L' plates and hitting the open road? Learning to drive is not just a rite of passage for most people, but a necessity, especially for those living in rural areas or places where there's a lack of public transport.
Ahead of your driving test, you'll probably be feeling excited, nervous, stressed or a combination of all three, so to help put you at ease, we've come up with the below advice to help you prepare for your driving test and pass first time.
What do I need to know for my driving test?
Before you take your driving test, there are some things that you should learn beforehand to make sure that you are ready for every eventuality.
Rules of the Road
The Rules of the Road is a book that lays out all the basic rules that you should adhere to when driving. It includes advice on what to do in certain situations, information on certain road signs and road markings and how to drive safely. A lot of the information in this handy book will likely be covered in your driving theory test, but you may be questioned in your practical test or have to put what you know to practice in a real life situation.
These practices can also be learnt during your Essential Driver Training (EDT) prior to taking your test. EDT is mandatory training that teaches driving skills to learners. It consists of 12 one-hour sessions and you must complete all of these before taking your test. An approved driving instructor (ADI) must log your progress after each session in a special logbook. Once the course is complete, you will receive a certificate as confirmation that you have completed the correct number of sessions.
Practical driving skills
A huge part of the practical driving test involves seeing how well you actually drive a car. In your test, you will be asked to drive for around eight kilometres under a variety of road and traffic conditions. You may be asked to reverse around a corner, make a hill start, turnabout in the road or a whole host of other manoeuvers during this time. This is why practical driving lessons are a must before you sit your test to ensure that you have enough experience to be able to pass with flying colours.
You should aim to practise in all sorts of conditions - drive at night, in the day, during rush hour, through towns and cities, as well as on dual carriageways and country roads. In the areas you feel weakest, such as parking or driving through cities, force yourself to practise these more often with an ADI. You should drive in all kinds of weather, including the rain. If you avoid driving in the rain, but it's raining on the day of your test, you may be thrown off guard and it could affect whether you pass or not.
The vehicle itself
It may not just be your driving that you're tested on, but also how to operate some of the features in the car. You must know how to adjust your seat, mirrors and steering wheel so that they're all in the best position for you. You may even be asked to open the bonnet and point to certain key parts, such as the oil dispenser. The examiner might check if you know how to check certain safety features too, like your brakes, lights, horn and indicators. For motorcycle tests, it's important to know how to remove the motorbike from its stand and how to properly adjust your helmet.
Personal information
To apply for the driving test, you must know your current valid driver number and your PPS number.
What do I need to bring to my driving test?
You don't want to arrive at the driving test centre only to be turned away for not bringing the correct documents or vehicle.
The most important thing to bring to the test is yourself. You must arrive on time, in the right place and appropriately dressed (flip flops, for example, are not acceptable and you may be stopped from taking your test). You must also have your learner permit with you. These must be held for at least six months before you can take a test and so the examiner will wish to see this to confirm that it's in your name, is valid for the day of the test and is for the right vehicle category.
Finally, you must provide your own car to take the test in. This can either be yours or that of your instructor. The car must be roadworthy, with working lights, windscreen wipers and no warning lights on the dashboard. The tyres should be at least the minimum tread depth.
It should have a current tax disc and NCT disc and you must be insured to drive it on the day. Don't forget your 'L' plates too!
How to ace your driving test
If you follow our above tips around making sure you know the rules of the road and take practical lessons, you shouldn't have much of an issue when it comes to your test. But below, you can find some extra tips that could help you to pass first time.
Book a pre-test
Did you know that you can book a sort of practice test before having to take the real thing? Many drivers fail their test because of a lack of preparation, so taking the time to run through the test route is a wise move. During the practice examination, you usually cover the manoeuvres you'll be expected to complete on your test and will hopefully iron out any bad habits you may have developed, as well as familiarise yourself with the road. It's definitely money well spent and may eradicate any nerves on the day, too.
Understand why you might fail
So you probably don't want to think about failing your driving test before you've even taken it, but knowing some of the most common mistakes could prevent you from making them on the day.
According to the Road Safety Authority, the most frequent faults are:
Inadequate observation of what's around you, particularly when changing lanes or moving off at junctions
Not anticipating what other drivers will do
Incorrect road positioning
Incorrect or inadequate use of mirrors and indicators
Non-compliance with road signs or speed limits
Lack of competence when manoeuvring, such as parking or turning around.
Faults are split into three categories: minor fault (grade one), serious fault (grade two) and dangerous fault (grade three). Just one grade three fault will be an automatic fail. To pass, you must get under nine grade two faults or less than four of the same grade two faults for a single aspect (so, for example, if you fail to use your mirrors four times)
Stay calm
One of the most important things to do in your driving test is to stay calm. Remember, you don't have to have a perfect drive to pass your test - there is room for mistakes, as long as you are a safe driver. If you feel you made a mistake, or you notice the examiner making notes, take a deep breath and continue on your journey. If you dwell on that past blunder, you may lose concentration which could lead to future mistakes.