Delight as Burglaries Decrease
Guard Your Home Against Theft
Last updated: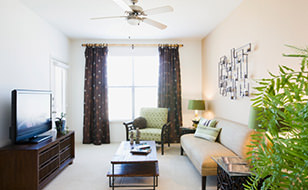 The Independent recently published an article reporting that the number of burglaries recorded has declined, along with a drop in the overall levels of crime. While the number of break-ins and crimes may have decreased (which is fantastic news), this doesn't mean your level of security should.
At Chill we often say there's no room for complacency when it comes to protecting your property, so with this in mind I thought it would be a shrewd move to share a selection of our favourite home security tips.
Alarm bells

It's always a wise move to invest in a monitored house alarm. There are lots of companies out there which provide this service and not only is it an effective way to protect your home, but it can often help lower your premium.

Don't be the mark

Burglars are continually devising new ways to break into unsuspecting homes. A recent tactic thieves have adopted is marking houses with different signs to let each other know information, such as whether or not the home is alarmed or if the property has previously been burgled. So we'd advise you to check for any suspicious markings on the outside your home.

Lights, camera, action!

Another handy hint is to install motion detection lights outside your home. These will make even the craftiest of burglars visible, and alert you or your neighbours to their presence before they attempt to break-in.

Growling at someone prowling

Having a dog is a great way to prevent burglaries and theft. It doesn't matter what type of pooch you have, the presence of man's best friend and the possibility of it barking is sure to make would-be thieves think twice.

Lock-in

It goes without saying, make sure that all your doors and windows are locked at night and fitted with high quality locking devices. We'd advise you to go for a deadbolt as they offer the best protection against unwelcome visitors.
If you're looking for great value home insurance hit Get a Quote now or give our team a call on 01 4003400.
First published by Fergal Lynch