Countdown to 1 July
Start of a New Year
Last updated: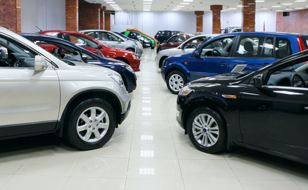 If you're looking to buy a new car, 1 July 2013 is likely to be circled several times on your calendar in red ink. That's because this date signals the beginning of another split registration period or the start of the vehicle new year as some have taken to calling it.
In fact, you may have noticed some cars on the road have a registration plate featuring 131, rather than 13. That's down to the introduction of the bi-annual registration plate system which launched at the start of this year in a bid to stop car buying seasonality and secure motor industry jobs.
You may recall that back in December we asked readers if they would drive a car with a number 13 registration plate and importantly, if the split registration plate system would work. There was a mixed response, but when you study the numbers it appears the new system has had little impact so far. According to figures published by the Irish Times sales of new cars fell by a whopping 15.7% in the first quarter of this year.
The hope is the 132 plate that will feature on new cars from 1 July 2013 will help matters, but if the situation continues at this rate, the Irish motor industry will record its worst year since 2009. Whilst new car sales are plummeting, it's only fair to point out that the used car market in Ireland is absolutely booming and there is some great value to be found if you're careful and shop around.
Have you brought a new car this year or did you put the brakes on splashing out? What impact do you think split registration plates will have on car sales? We'd love to hear your views, thoughts and opinions in the comments section below.
In the meantime, hit Get a Quote now if you'd like to speak to one of our knowledgeable team about car insurance or you can give them a call on 01 4003400.
First published by Fergal Lynch