You've Done Us Proud
Cork Are All Ireland Finalists
Published on by Fergal Lynch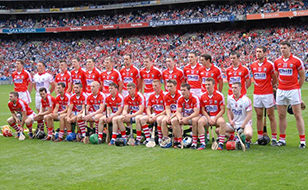 The Cork GAA Hurlers turned in a valiant performance today and were unlucky to lose the All Ireland Final against Clare by 5-16 to 3-16. In front of a full house at Croke Park, Davy Fitzgerald's boys really turned on the style to play their way into the history books.
The game undoubtedly lived up to the pre-match hype and was an absolute cracker! Although a moment of magic won this epic encounter, both sides deserve credit for the skill, passion and determination on display for the full 70 minutes. It genuinely was a delight to watch.
We've only been involved with the Cork GAA for six months, but it's safe to say that 2013 has been a fantastic year for the county, with so many highlights including a famous victory over reigning champions Kilkenny and defeat of Dublin. In the interests of fairness Clare's achievements can't go unrecognised and their wins against both Galway and Limerick will surely go down in Clare folklore.
Although this match signals the end of another hard fought season, there'll be more announcements between ourselves and the Cork GAA during the off-season.
From everyone here at Chill Insurance we'd like to congratulate all the Cork GAA players, coaches and fans on a successful season. As sponsors of the Rebels, I'd just like to say how proud we are to have our name emblazoned across the famous red jersey. Based on today's performance the future is very bright for the Rebels and we look forward to playing our part in it.
C'mon the Rebels!
Modified Date: