Where Are Ireland's Toll Roads?
A Guide To Irish Toll Roads
Published on by Fergal Lynch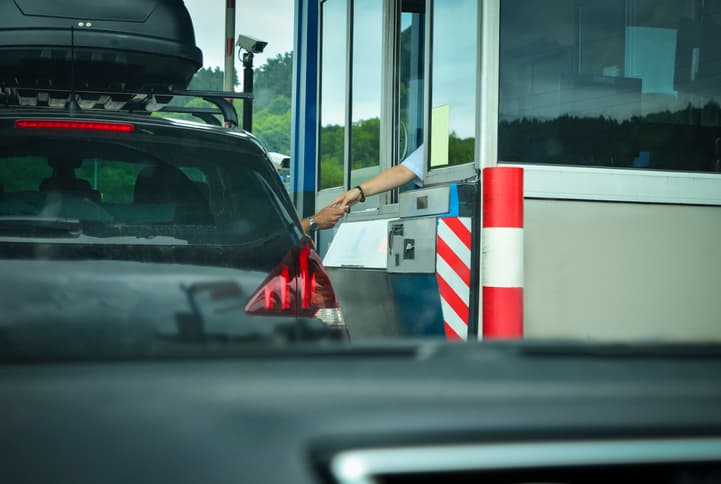 In a nutshell, a toll road is a road that a driver must pay to use. Transport Infrastructure Ireland (ITI) oversees the implementation of tolling in Ireland. The ITI can charge and collect tolls from motorists under the Local Government (Toll Roads) Act 1979.
As a driver, you are legally responsible for paying toll charges. If not, you could be fined or prosecuted, so it's important to be clued up when it comes to using these types of roads. At Chill Insurance, we've put together the following guide so you can learn more about toll roads in Ireland and where to find them.
Where Are The Toll Roads In Ireland?
There are a number of different roll roads throughout Ireland, so it's worth knowing exactly where they are located. The current toll roads in Ireland are:
M1 motorway - Gormanston to Monasterboice Toll Road
M3 Clonee-Kells Grange Toll Plaza (Northern)
M4 Kilcock-Enfield-Kinnegad Motorway
M6 Galway - Ballinasloe
M7/M8 Portlaoise - Castletown/Portlaoise - Cullahill
N8 Rathcormac - Fermoy Bypass
N25 Waterford City Bypass
M50 Barrier Free Tolling
M3 Clonee-Kells Blackbull Toll Plaza (Southern)
East Link Toll Bridge
Limerick Tunnel
Dublin Port Tunnel
You should bear in mind that in Ireland, all toll roads (aside from the M50 toll road in Dublin) use barrier operated toll plazas. To use a toll road, payment is required by either using a manual lane with an attendant who will take cash payment, an automatic coin machine lane with the correct change or an electronic tag lane, which automatically makes the payment for you so you can pass through the toll barrier quickly.
It could be that you very rarely use a toll road, or you might find that your daily commute requires you to journey along one of these routes. Either way, it's important to be aware of these types of roads so that you know what to expect if you end up using them during your travels.
To find out more about some of Ireland's most popular toll roads and where to find them, plus information about how much it costs to use toll roads, keep reading.
Where Is The M1 Toll?
The M1 is a motorway that runs from Gormanston to Monasterboice and it can be found in east Ireland passing through County Meath and County Louth. This barrier-operated toll road is located on the Dublin to Belfast route, which is approximately 30km north of Dublin Airport. A toll payment applies between the section of motorway between Junction 7 at Julianstown and Junction 10 at Drogheda North.
Where Are The Tolls On The M4?
The M4, which provides a link between Kilcock, Enfield and Kinnegad, is situated in the mid-east of Ireland, passing through County Meath, County Westmeath and County Kildare. Located approximately 35km west of Dublin, on the Dublin to Sligo and Dublin to Galway route, this barrier operated toll road applies to the stretch of road between Junction 8 at Kilcock and Junction 10 at Kinnegad east.
Where Are The Tolls On The M6?
Located in the west of Ireland, the M6 motorway stretches from Galway to Ballinasloe. The toll road can be found on the M6 Galway to Dublin route, and it applies for the M6 road between Junction 15 at Ballinasloe West and Junction 16 at Loughrea. This barrier operated toll is located approximately 13.5km west of Ballinasloe and 42km east of Galway.
Where Is The M50 Toll?
Dubbed the busiest motorway in Ireland, the M50 is a C-shaped motorway and is intersected by a number of different routes. Operated by eFlow, tolling is in operation between Junction 6, which serves the N3 at Blanchardstown, and Junction 7, which serves the N4 at Lucan.
Unlike other toll roads in Ireland, the M50 operates a barrier free, no cash payment toll, and any motorist that uses this stretch of road is liable to pay the toll by 8pm on the day after the journey. This payment can be made online or over the phone by quoting the vehicle registration number, or in cash at a Payzone branded outlet. Alternatively, motorists can invest in an electronic tag - a form of auto-payment that enables users access to the express lanes.
How Much Are Tolls In Ireland?
The truth is, the different toll roads across Ireland charge different toll rates depending on the type of vehicle, and these individual rates can differ between toll roads too.
For example, the M1 motorway toll road charges €1.00 for motorcycles, €1.90 for motor cars and €3.40 for buses and coaches. Meanwhile, the M4 toll road charges a rate of €1.50 for motorcycles, €2.90 for motor cars and €4.40 for buses and coaches.
It's worth remembering that, if you fail or refuse to pay a toll charge, you could be found guilty of an offence and be liable to pay a hefty fine of up to €5,000, or even face imprisonment for up to six months. So, if you know that your journey will require you to to travel along a tolled road, it's a good idea to plan your road trip ahead of time and find out how much you will be required to pay.
Modified Date: