Ireland's Toll Roads
Don't Get Caught Short
Last updated: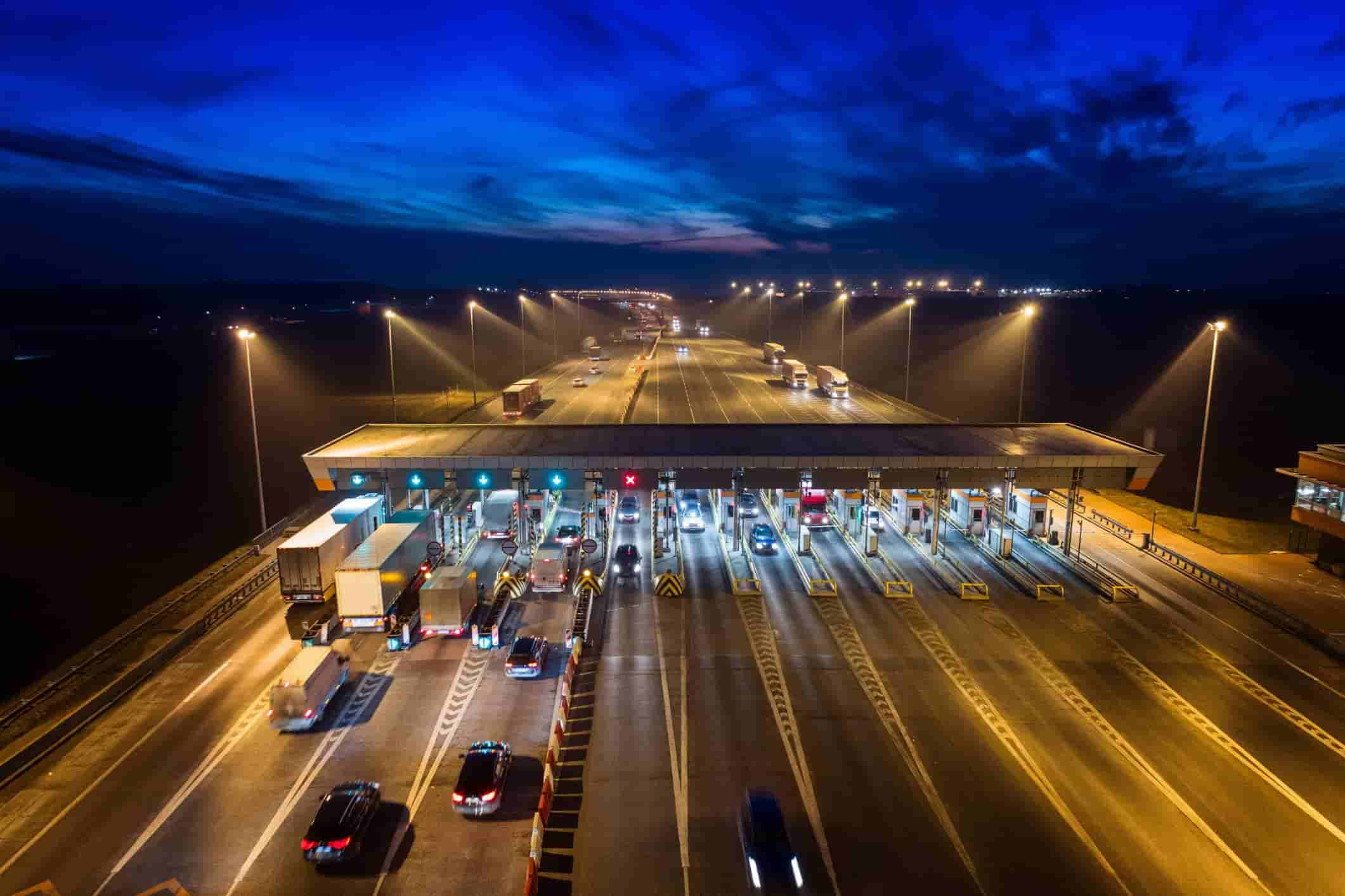 Whether you are travelling for business or pleasure using Ireland's extensive road network, the chances are you're likely to experience the option of taking a toll road. With 11 in total, spanning the length and breadth of the country, in many cases these stretches of motorway represent the quickest and most efficient routes when it comes to driving from location to location. However, knowing where each toll road is located, how they work, and how to pay to use them is not always straightforward.
Remember - as a driver, if you choose to travel on a toll road, it's your legal responsibility to pay any charge due. If you fail to do so you could be fined or even prosecuted in court. With this in mind, here at Chill we've put together this handy guide to help ensure you know exactly how to pay toll charges, how much they could cost, how long you have to make a payment and more.
How much are tolls in Ireland?
Unfortunately, with so many different variables that impact how much you are charged - such as the location of the road and type of vehicle you drive - there is not one standard toll rate in Ireland, meaning prices differ from road to road.
For example, if you are travelling on the M4 motorway section between Kilcock and Kinnegad, you can expect to pay €1.50 if you're on a motorbike, €3 in a car or €4.50 if you're driving a bus or coach. On the other hand, if you are using the M1 to travel from Dublin to Dundalk, you are looking at a lower €1.00 for motorcycles, €2 for motor cars and €3.50 for buses. See detailed information on all toll road charges. Detailed information on all toll road charges can be found See detailed information on all toll road charges.
It's also important to note that if you fail or refuse to pay the advertised rate after using a toll road, you are breaking the law and this could lead to hefty fines of up to €5,000, criminal prosecution and even imprisonment.
WHERE ARE THE TOLL ROADS IN IRELAND?
There are a number of different roll roads throughout Ireland, so it's worth knowing exactly where they are located. The current toll roads in Ireland are:
M1 motorway - Gormanston to Monasterboice Toll Road
M3 Clonee - Kells Grange Toll Plaza (Northern)
M4 Kilcock - Enfield-Kinnegad Motorway
M6 Galway - Ballinasloe
M7/M8 Portlaoise - Castletown/Portlaoise - Cullahill
N8 Rathcormac - Fermoy Bypass
N25 Waterford City Bypass
M50 Barrier Free Tolling
M3 Clonee - Kells Blackbull Toll Plaza (Southern)
East Link Toll Bridge
Limerick Tunnel
Dublin Port Tunnel
How Much Is The M50 Toll?
Located on the outskirts of Dublin between Junction 6 and 7, the M50 toll is one of the busiest stretches of motorway in Ireland. For this reason, in an attempt to reduce congestion, all vehicles using this section of the M50 are required to pay a toll. While there are no cash payment facilities or traditional toll booths in place, overhead cameras use advanced vehicle recognition technology to make a record of each vehicle that passes beneath them.
Rates for the M50 toll road for unregistered vehicles as follows:


| | |
| --- | --- |
| Vehicle Type | M50 Toll Charge |
| Motorcycles | No charge |
| Car/public service vehicle (up to 8 people) | €3.20 |
| HGV not exceeding unladen 2,000kg | €4.10 |
| Bus or coach (More than 8 people) | €4.00 |
| HGV unladen weight (2,000-10,000kg) | €5.40 |
| HGV unladen weight (>10,000kg) | €6.50 |
| A tractor unit or an articulated vehicle | €6.40 |
It's worth noting that if you have an eToll tag supplied an approved provider, or you drive an electric vehicle, you are entitled to a discounted price. We will discuss this in greater detail later.
Payments need to be paid online, using the app or over the phone using your vehicle's registration number within 24 hours.
Are Tolls Free For Electric Cars?
Although tolls are not free for electric cars, discounts are available. Part of the 2018 budget, the Department of Transport announced a scheme that sees electric vehicles pay reduced tolls that is set to run until December 31st 2022. The Electric Vehicle Toll Incentive (EVTI) Scheme is seen as a major advantage of owning an electric vehicle, saving regular toll road drivers significant amounts.
Both fully battery-powered electric vehicles (BEVs) and plug-in hybrid electric vehicles (PHEVs) can save anywhere between 25% and 75% on toll charges, depending on the motorway in question, the type of vehicle and the time of the day they are using the toll road.
How To Pay Toll Fees
Traditionally, the easiest way to pay toll fees is at the physical barrier located either just before you access the toll road, or as you are leaving it. Every toll road in Ireland, apart from the M50 in Dublin, uses toll plazas with automated barriers. At these plazas you can pay in cash. Alternatively you can purchase an eToll tag from an approved provider.
When using the M50, as discussed above, you'll need to either pay online, use the M50 Quick Pay App, or pay over the phone on 01 461 0122.
How To Set Up A Toll Tag
eToll tags are small devices that are fitted in your vehicle which can detect each time you pass in and out of a toll zone. Each toll is then charged to your account automatically, meaning you don't have to faff around with cash or worry about forgetting to pay after using the M50. These smart tags can also identify the class of vehicle you are driving to ensure you are charged the correct amount.
There are a variety of companies which provide approved eToll tags including Direct Route, Easy Trip, Toll Tag and eFlow. All you have to do is contact your chosen company and set up an account. Your vehicle will then be fitted with the tag.
Does The eFlow Tag Work On All Tolls?
Yes, the eFlow branded eToll tag will work on all 11 toll roads in the Republic of Ireland.
How Long Do I Have To Pay Tolls?
No matter whether you're using the M50 and have to pay online or over the phone, or you have used another toll road and not paid at a plaza, you have 24 hours to make a payment. If you fail to do this, a penalty charge of €3.00 will be added to what you owe. After 14 days, an additional late fee of €42 will be applied, while a €105 fine will be added if you fail to pay after 56 days. This means you could end up owing €148 for forgetting or refusing to pay a simple €1-6 toll change. After this, legal proceedings may be initiated if you still haven't cleared your balance.
First published by Ian O'Reilly