What's New in 2013?
Here's What To Expect
Published on by Andrea Bland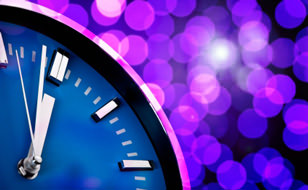 As the door has closed on yet another year, we thought we'd take a quick look back over the past 12 months and see how some of the legal changes will affect us in 2013!
Last year we were busy blogging away to keep you guys up to date with the latest insurance advice, industry news and money saving tips. We covered everything from ways to reduce your car insurance, what the EU Gender Directive means for you and we even took the time to poke fun at ourselves when I was clamped during the summer!
So what important changes should you look out for in 2013?
---
Penalty Points
These were tightened up last year for a range of offences. For instance the number of points a learner driver can acquire before losing their licence was halved from 12 down to 6, whilst failure to display "L" plates or be accompanied by a fully licenced driver will immediately earn a learner two points on their licence.
Drivers caught using a mobile phone when behind the wheel will now get double the points, (from two to four) as the government and Road Safety Authority look to reduce the number of accidents caused by distracted drivers.
---
The EU Gender Directive for Gender Neutral Rates
This new ruling came into force on December 21st 2012 and is still the cause of much debate and some confusion. It is quite possibly the biggest news story in insurance for a long time and will significantly change the amount we pay for our insurance.
The new rates mean insurers are unable to offer lower premiums for women based on gender. We conducted some research in December to find the winners and losers from the ruling and the biggest saving we found was for a 17 year old male driving a VW Polo, living in Dublin 6, who could see a reduction of up to €2,500 on his premium!*
Surprisingly, the one thing that most people expected did not happen. We all anticipated that male rates would be reduced in line with pre-December 21st female rates, however practically the opposite occurred! Female rates increased and only a small decrease was seen in male rates.
Our advice is to shop around. If your renewal comes in more this year and you feel that it is too high, then take the time to shop around or call an independent broker who can do the leg work for you.
---
Drink Driving
We talk a lot about this during certain periods of the year, especially Christmas, but the best advice is that no matter what time of year it is, never drink and drive.
The blood alcohol limit has been significantly reduced from 80mg to 50mg and from 80mg to 20mg for novice and professional drivers. Remember, your licence is hard to get but easy to lose, so always err on the side of caution and don't risk drink driving. It's not only your life you can ruin.
---
Money Matters
The budget in December was about as enjoyable as a burnt turkey on Christmas day, but in true Irish spirit we will strive to beat the austerity measures.
If like me, you braved a peek at your bank balance after Christmas and nearly fell off your chair, take a few minutes out of your day to review all your outgoings and policy documents. Read them carefully and make sure you are not paying over the odds for items you don't need. If your policies are due for renewal, it's all too easy just to accept your current providers quote, but if you feel this is stretching you a bit too much, then as always…shop around.
Last year, we saw an increase on the government levy for private health insurance. Along with all the other benefit cuts and tax hikes, many people are opting out of private health insurance. However where possible we would suggest that you re-evaluate your policy and set yourself a budget. Take the time to ring around and ask the questions about the policies on offer rather than buying a one size fits all solution which may not cater for all your needs.
* Rates calculated based on: 17 year old male, driving 2006 VW Polo 1.0l worth €6000, living in Dublin 6, student, previously insured, 2 penalty points, fully comprehensive, standard excess. Correct as of Dec 2012.
Modified Date: