What You Need To Know
Updating Setanta Insurance Policy Holders
Published on by Fergal Lynch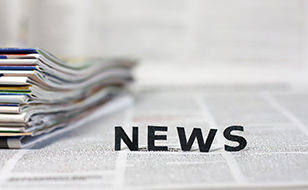 With the news that Setanta Insurance have gone into liquidation with immediate effect we wanted to update our customers and anyone who might be affected. To help you get up to speed with what is currently happening we have put together a quick and easy to follow set of frequently asked questions that those who currently have car insurance with Setanta need to be aware of. These include do Chill Insurance have a dedicated number for those affected, what happens if I have a claim, what happens if I cancel my policy and what about my pending claim or claims?
Do you have a dedicated contact number/email address for people affected by these events?

If you have any queries, you can call us on 01 4003440 where our dedicated Setanta cover team will look after you and find you a new policy. Alternatively you can email us on myinsurance@chill.ie and we will happily respond to your request.

What implications does the liquidation have on my motor insurance policy and claim?

The Company has been dissolved for all intents and purposes of law and a liquidator has been nominated by the shareholders of the company. On Wednesday 16 April 2014, Setanta's Board of Directors determined that the Company is insolvent. This means that the Company does not have sufficient funds to be able to honour its full obligations towards claimants, policyholders and other creditors.

I have an insurance policy with Setanta. Is my policy still valid?

Existing policies are still in force, but full payments of claims by the Company cannot be guaranteed. The Company may cancel your motor insurance policy, however cancellation notification as applicable in terms of the Central Bank of Ireland's Consumer Protection Code 2012 provides for a two months' notice of cancellation during which period cover will remain in force.
Policyholders may wish to consider their right to cancel their policy and seek alternative insurance coverage. It is therefore important that you review your position with regard to your insurance cover.
Chill Insurance recommend that Setanta customers immediately arrange alternative motor insurance to ensure they are fully protected in the event of a claim.

If I cancel my policy, will I have a right to a refund of premium?

Irrespective of whether the cancellation is made by the Company or the policyholder, the Company is not in a position to guarantee pro rata return of premiums.

What will happen if I have a claim?

The Company is not in a position to guarantee that claims will be met in full since all claims will be subject to the relevant liquidation process. More information will be provided by the liquidator in due course.

Who should policyholders and claimants contact in case of a query?

Until the formal appointment of the liquidator, Heritage Insurance Management (Malta) Limited will continue to manage the run-off and Setanta Insurance Services Limited will continue to manage the claims. Following the appointment of the liquidator, the liquidator's role will also be that of informing claimants about the progress of their claim.

Under what circumstances will the Insurance Compensation Fund become operative?

The Irish Insurance Compensation Fund is provided for under the Insurance Act 1964. The Insurance Act 1964 makes provision for the payment of claims of Irish policyholders of insurance companies authorised in Ireland or in other EEA member states that are in liquidation. Further details can be found on the Central Bank's website.

I have a pending complaint with the Company which was submitted prior to the Liquidation Notice having been issued in regard to a claim which has been rejected, what will happen to it?

Until the formal appointment of the liquidator, Heritage Insurance Management (Malta) Limited will continue to manage the run-off and Setanta Insurance Services Limited will continue to manage the claims.

Who has been appointed as the Company's liquidator?

The Company's Shareholders have nominated Dr Louis Cassar Pullicino of 171, Old Bakery Street, Valletta, Malta, to act as liquidator. The appointment of the liquidator is subject to further approval by the MFSA.

I have further questions which are not addressed above, whom can I contact?

All questions should first be addressed to Setanta Insurance Services Limited:
Suite 6
Plaza 255
Blanchardstown Corporate Park 2
Ballycoolin
Dublin 15
Ireland
Phone: 0818 255 255 if calling from outside RoI please dial +353 1 897 6300
We hope that this answers some of the questions you may have about your Setanta Insurance van policy. As an independent broker we work with a number of dedicated insurers who can help you get back on the road if you have been affected by these recent events. As we mentioned above we have set up both a dedicated number and a dedicated email address where you can speak to one of team about any van insurance questions you might have. We can also be contacted on @chill_insurance and on our Facebook page.
Modified Date: