Everything You Should Look For When Viewing A House
Home Viewing Survival Guide
Last updated: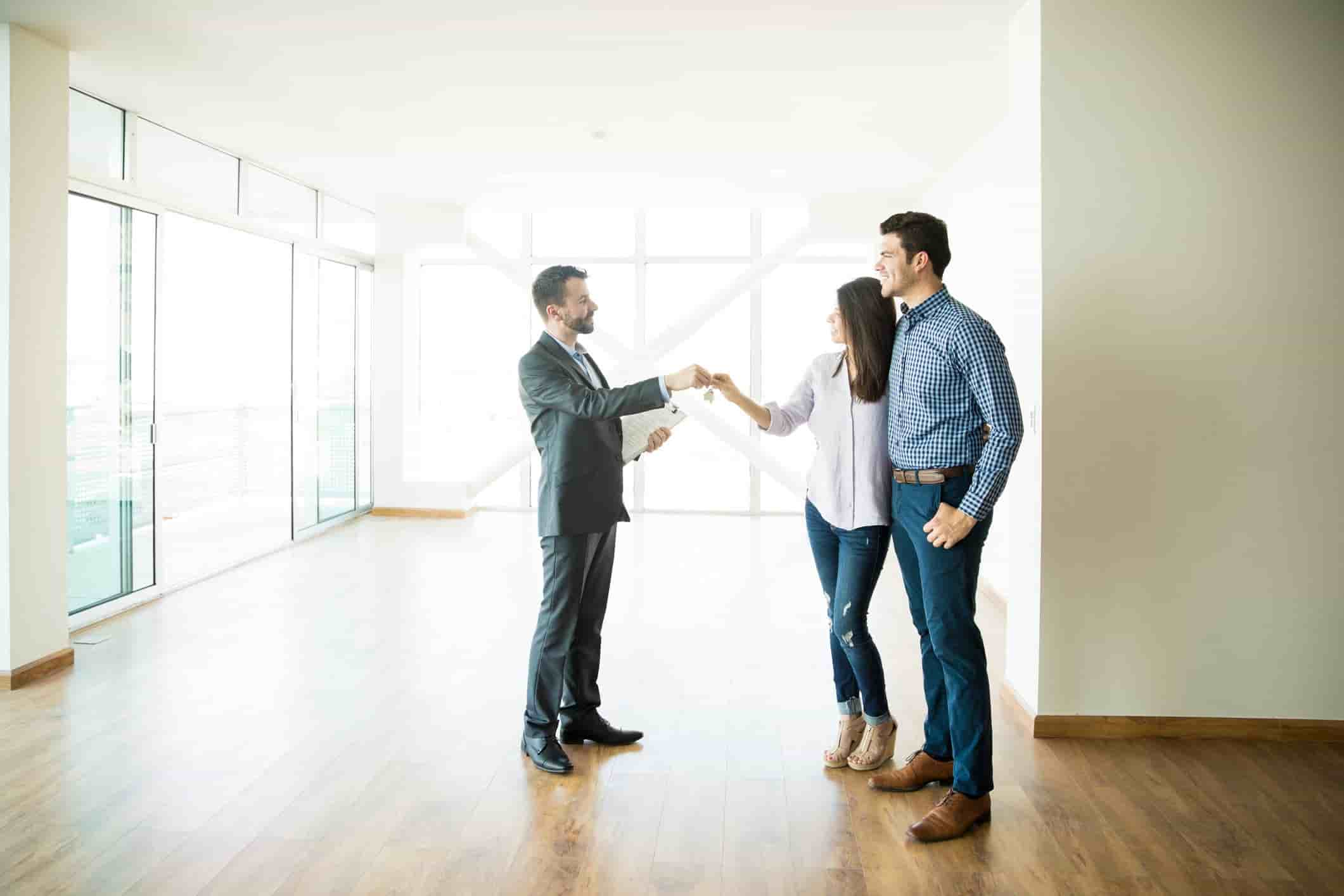 Whether you're buying your first home or moving up the property ladder, it's important to know how to properly assess a house when you go to view it.
This means being able to spot potential deal-breakers before you need to shell out for a survey. It also means picking out those gorgeous period details, practical storage spaces and other priorities on your 'must-have' list. If you're like the 48 percent of buyers who expect to live in their new property purchase for 20 years or more, you'll also need to look at how it'll meet your needs in the future as well as now.
To help you search for your dream home, we've put together a handy guide on what to look for when viewing a house. This covers all the main things to keep an eagle eye out for during a viewing, as well as the questions you should be asking.
How to view a house
Viewing a house is just walking round a property to see if you like it, right? The feeling you get from a house is massively important, but it isn't the only thing to look out for. You'll need to be a little more strategic in your search, making sure you check out the practical stuff like boilers, double-glazing and which direction the garden is facing, as well as being bowled over by the walk-in pantry and the sun-trap patio.
So, arm yourself with a notepad and have your phone camera at the ready, because it's time to start viewing houses like a pro.
WHAT TO LOOK OUT FOR WHEN VIEWING A HOUSE
There are some key things to look out for when viewing a house to make sure you have all the information you need to make a decision.
Signs Of Damp
This includes wet spots or mould, excessive condensation on windows, a musty smell or peeling wallpaper.
Large Cracks In The Walls Or Ceiling
This includes both indoors and out. These could be superficial, or they could be signs of a more worrying structural issue.
The Condition Of The Roof
You may only have a limited view from the street (or in the attic), but binoculars can help you to check out any potentially expensive problems.
The Condition Of Neighbouring Properties
Are they well looked after or in a state of neglect? You can also visit the neighbours for a quick chat about the area.
Doors, Windows, Light Switches, Power Points And Plumbing
Don't be afraid to test that everything opens, shuts and works as it should.
The Model, Age And Condition Of The Boiler
Including when it was last serviced! You can even ask the agent to turn the heating on to check that it works in all rooms. This is well worth checking when you consider the cost of replacing a central heating system.
The Orientation Of The Garden
A south-facing garden will get more hours of sunshine.
Storage Space
Will it meet your needs?
Cellars And Attics
Are they an asset or a potential liability?
The Condition Of The Kitchen And The Bathroom
These can be the most expensive rooms to renovate, costing on average €8,000 to €10,000 for each room.
It's well worth being as thorough as possible in inspecting each property, even if you feel a little embarrassed or silly. Remember that everything from structural issues to the locks fitted on the house may affect your mortgage offer or your home insurance.
WHAT IS AN OPEN HOUSE VIEWING?
Many viewings will be private appointments, where you and the estate agent will look round the house together. But others will be open house viewings, which is where multiple buyers all visit at once - usually across the course of a day. The estate agent or perhaps even the owner will be on hand to answer any questions, and house hunters can come and go freely.
Open house viewings are nothing to worry about, but there are a few points to remember. The atmosphere may feel more competitive, with lots of eager house hunters keen to snap up a great property before anyone else. But this shouldn't make you feel pressured to make any decision unless you're completely sure. You can and should ask lots of questions, finding a quiet moment with the agent to run through your list until you have all the information you need.
Another smart idea for getting the most from an open house is to take lots of photos. Some open house viewings can seem to go by in a blur. After all, it can feel a little awkward being shown round what is essentially a stranger's house by an estate agent, with lots of other people there. But not taking notes or photos during a viewing can make your decision all the harder when it comes to choosing your dream home.
WHAT TO ASK WHEN VIEWING A HOUSE TO BUY
What's the golden rule when viewing a property? Never be afraid to ask lots and lots of questions. Buying a house is a huge decision, so you'll naturally want to find out all the details in order to make it.
Here are five of the most important questions to ask:
How long has it been on the market and how many viewings has it had? If it's a long time, you may want to consider why that is.
Why are the current owners moving?
What's included in the sale? For example, white goods and cookers, wood burners and even the curtains.
Are there any parking issues in the street?
Is the building in an area with any planning restrictions, or is the property itself a listed or protected structure? This can affect any renovations or changes you may want to make.
Make sure to note down all the relevant information from the answers you receive, and watch out for any signs of hesitation or discomfort. This could mean the agent or owner is hiding something, so you might want to ask a few more follow-up questions to get to the bottom of it. Remember that this is a really big decision, so you have every right to ask all the questions you need to. Good luck!
INSURE YOUR NEW HOME WITH CHILL
Once you've found your perfect home, and asked all the necessary questions at the viewing, it's time for the exciting bit… Putting down an offer, buying it, and moving in!
You'll need home insurance when you get to this stage, so take the stress out of it by getting a quote from Chill.
First published by Ian O'Reilly