What Is Life Insurance
Get A Better Understanding Of Life Insurance
Published on by Fergal Lynch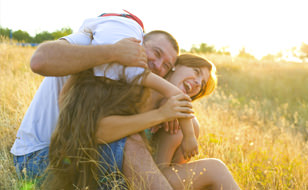 Take a moment and think about the following question, what is your most important asset?
The answer is your income.
In my role, as head of Life for Chill, I have been able to help create awareness about the importance of "Life Insurance", as well as "Serious Illness" cover, for anyone who wishes to provide support for themselves and their family in difficult times that they may or may not face in the future.
You might be ready to get your life insurance cover in place or are thinking that now is a good time to get your research done. The first question that will be crossing your mind right now is what exactly is life insurance?
What is life insurance?
Life insurance is the answer to a question you might not yet be asking yourself. How will my spouse/partner, children or relatives manage financially if I die unexpectedly?
Who Can Get It?
Life insurance is available for anyone between the ages of 18 to 75. If you are a parent with children between 3 months and 21 years of age they can usually be covered under your policy for a lesser amount. Make sure to ask your insurer or broker, when you are taking out a life insurance policy, for more information about whom else can be covered under your policy.
How Do I Pay For It?
In most cases, you pay a monthly amount over a term which you decide you need cover for. This can be anywhere from 10 years to 40 years usually.
Who Does Life Insurance Give Protection To?
A life insurance policy protects the following:
The policy owners family be it spouse/partner or children.
Any loans or repayments they may have still had to make.
Why Do I Need Life Insurance Cover?
Life Insurance pays out a lump sum if you die during the term of the policy. You can also get policies without a set term and run until death as long as the premiums are maintained on the policy.
How Much Should You Choose To Get?
There is no set amount as this is entirely up to the individual because it depends on your affordability, the more cover the better. You should insure yourself based on the costs your loved ones would incur on your death and the loss of income they might experience.
What are the different varieties?
There are a number of different varieties of life cover available. These include;
Level cover
Decreasing cover
Whole of life assurance
Convertible term insurance
Over 50's cover
What free benefits can you have?
Your insurer may have some of the following benefits that can be added to your policy. These can include;
Death benefit
Children's death cover between 3 month and 21 (if in full time education)
Terminal illness
Special event increase
2nd medical opinion and or a nurse line
Make sure you check with your insurer, or broker, when you are taking out your policy about the specifics of your cover.
What Are The Optional Benefits That Can Be Added?
There are some optional benefits that you can add to your policy such as:
Convertible option to roll your cover over without underwriting
Hospital cover paid out based on the number of days you are in hospital
Indexation – Index the policy annually inline with inflation to protect the sum assured
---
Don't forget to ask us when you are taking out your policy about both the free and optional benefits available.
Here at Chill our goal is to give you all the information to allow you to make an informed decision when protecting you and your families' future
Life insurance allows you to protect your family's future with the assurance that, even if you are not around, they will have the security of a life policy which will alleviate some of the financial burden.
Start securing your family's future by getting a life insurance quick quote today, 30 seconds is all it takes to take the first step in protecting them. Alternatively call either myself or one of my team today to talk to us about the various life insurance cover options available on 01 4003400 and we'll take it from there.
Modified Date: