The Importance of Having Car Insurance
Keep Your Vehicle Protected
Last updated: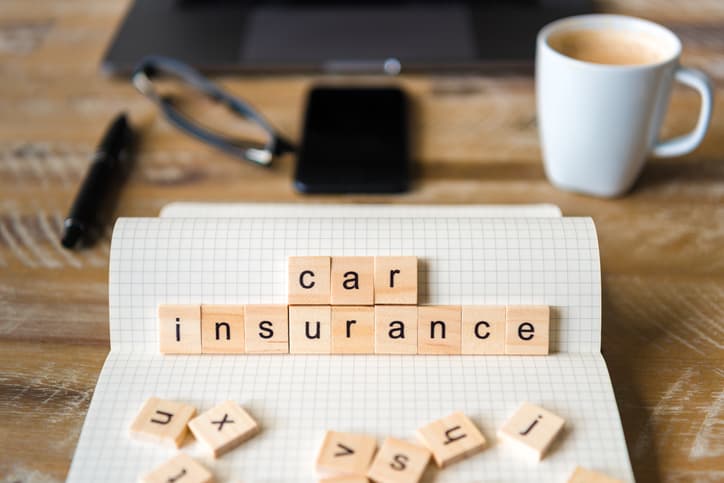 Car insurance isn't just a requirement in Ireland; it's the law. Any car you own or drive needs to be insured with third party cover as a minimum.
However, the Motor Insurers' Bureau of Ireland believes there are over 164,000 vehicles in Ireland without car insurance. With the recent increase in car insurance premiums over the years, some people may prefer to run the risk of driving uninsured just to save some extra money. However, car insurance is an essential expense. Not only does it protect you in the event of an accident/theft, but it is also a legal requirement. You must have an insurance policy that is either in your own name or else under a named driver. Below, we take a look at the consequences of being uninsured and also what to do if you were involved in an accident with an uninsured driver.
What's The Penalty For Driving Uninsured?
If you're caught driving without insurance, you could get a fine of up to €5,000 and five penalty points on your licence. If the case goes to court, you could be disqualified from driving rather than incurring penalty points, or be subject to a term of imprisonment not exceeding six months.
Disqualifications could last two years or more for a first offence. A second offence committed within three years of the first could mean you're disqualified for longer.
An Garda Síochána have hand held devices which they can use to determine if your car is insured or not. The number plate is scanned and checked against a database of insured vehicles.
If you are stopped by the Garda, you have ten days to provide them with proof of insurance. If you don't have insurance in place at the time you are stopped, you cannot buy insurance for that period as insurance cover cannot be backdated. You must also be able to provide your licence at the time of being stopped. Failure to produce your driving licence is an offence, so you should keep it in your possession at all times.
Receiving a penalty for driving without insurance could result in your premium going up in the future. If you accumulate 12 penalty points within a three-year period, you will automatically be disqualified for six months.
What If You Thought You Were Insured?
It's not uncommon for people to have the wrong type of insurance or to have entered incorrect information in their application. However, under the Road Traffic Act 1961, motorists are legally obliged to have motor insurance in all circumstances.
Not having a valid policy or forgetting to renew it cannot be used as an excuse. It's not the responsibility of the insurance provider to remind you.
Don't forget to declare any car modifications that have been made to the vehicle too. Neglecting to do this might mean you're not covered on your policy. This is a common reason drivers get hit with a conviction.
Do I need car insurance?
You need car insurances in all instances. If you own a vehicle but don't drive it, you must declare your car as off the road by filling in an RF150 form. However, an off-the-road vehicle still needs to be insured.
If you haven't declared your car off the road, you may receive a fine of up to €4,000 and/or six months imprisonment. Your car must be declared as off the road for a minimum of three months and a maximum of 12 months. Vehicles that have been declared off the road cannot be parked on a public road.
If you haven't insured your non-use vehicle, you could receive the same penalty as if you were using it. This penalty is a fine of up to €5,000 and five penalty points on your licence. As well as the legal repercussions, there are other reasons to ensure you're always covered by car insurance.
Keep Your Passengers Safe
Another important reason to have insurance is to protect any passengers in your vehicle. Whether it is Third Party insurance or Fully Comprehensive cover, your passengers will be protected in the unfortunate event of an accident where you're at fault. Depending on the circumstances, it may also help pay for their medical expenses.
Protect Yourself
Even though car insurance is a legal requirement, people still do drive without it. This means that if you were involved in an accident and at fault, you would be liable for any injuries that occurred to both the other party and yourself, leaving you out of pocket. With fully comprehensive cover in place you can protect yourself in the event of a claim.
Protect Your Vehicle
Our final reason to have car insurance is to protect your vehicle. The maintenance cost of any car can be quite expensive, so the last thing you need is to have repair bills due which need to be paid out of your pocket. Having the right cover in place can protect your vehicle in the event of an accident.
How Will Getting Caught Without Car Insurance Affect You In The Future?
If you're caught with no car insurance, the matter will be brought to court and if convicted, you will need to inform future insurers about this which may cause serious difficulties in securing a policy.
Can I Get Insurance As A Convicted Driver?
You can be convicted for a range of reasons, including drink driving, driving with illegal tyres, speeding and driving without wearing a seatbelt. A conviction normally results in a fine and points on your licence. You can still get insurance if you have been convicted in the past but you might find that the prices are higher and fewer companies may be willing to insure you.
Most conviction codes will stay on your licence for three years, however more serious offences could be recorded for longer. The Road Safety Authority of Ireland has a full list of traffic offences and the number of points you could receive.
Insurers do have the right to refuse you cover but they must provide a valid reason. If you are refused three quotations in writing from three different insurance providers, you can appeal to Insurance Ireland's Declined Cases Committee who will obtain a quotation for you. A quotation will be obtained in all cases, unless providing the insurance would conflict public interest.
You'll need to do thorough research to ensure your new policy covers the type of conviction you have. You must declare any convictions until the agreed time, otherwise your policy won't be valid.
Accidents Involving Uninsured Drivers
If you are unfortunate enough to be involved in an accident with an uninsured driver, there are some necessary steps you need to take. Firstly, just like any road accident, you must notify An Garda Siochana immediately. Once the Gardaí attend the scene, they will take the details of all of the parties involved. If there are no serious injuries, the Gardaí may suggest that you swap insurance information with the other involved parties.
Secondly, we recommend that you notify your insurer that an accident has occurred. You should also provide them with the other party's insurance and registration details. Your insurance company will be able to determine whether or not the other driver is insured.
Finally, you should fill out a claims form with the Motor Insurers Bureau of Ireland (MIBI). The MIBI was set up to compensate victims of road traffic accidents with uninsured drivers. You should submit the claims form as soon as possible after the accident to allow MIBI to begin investigations immediately. For more information on how to notify the MIBI of a claim take a look at the MIBI website.
Get The Best Deal With Chill
Whether it is Third Party or Fully Comprehensive insurance, we have products that may suit your needs. If you are interested in taking out a car insurance policy, give our team a call on 01 4003400 or get a quick car insurance quote online.
First published by Ian O'Reilly