We've Been Shortlisted
For a Digital Marketing Award!
Published on by Fergal Lynch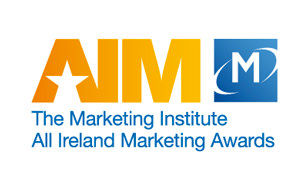 We don't like to blow our own trumpet too much at Chill Insurance, but we're over the moon to be in the running for a Digital Marketing award! We've made the rather stellar shortlist for the All Ireland Marketing Awards which is hosted by the Marketing Institute each year. It's always nice to be recognised and the whole team here is really excited by the news.
The awards ceremony is like the Oscars of the marketing world with plenty of glitz, glamour and the occasional diva in attendance (only joking). In all seriousness, we're chuffed to bits to be up against the Irish Dairy Board, Irish Distillers Pernod Ricard, Meteor and O2 in what I'm sure will be the most hotly contested category on the night.
You may have noticed we've been growing our digital presence over the last 12 months. That's because we know not all people want to get in touch with their insurance provider by calling them on the phone. More and more people are using their smartphones, tablet devices and laptops to connect with us on email, Facebook, Twitter, Google+, LinkedIn and YouTube at a time that suits them. We've tried to adapt to this change and the good news is we've got even bigger digital marketing plans in store for the remainder of 2013.
But I won't be getting my tuxedo dry cleaned just yet. The next step is for my colleague, Ben Cotton, who looks after our digital marketing and me to present Dragons' Den style to the Marketing Institute panel of judges in April.
I'll be keeping everything crossed that our presentation goes well and we'll let you know how we get on.
Modified Date: