Welcoming 4G into the Fold
Are You Ready for It?
Published on by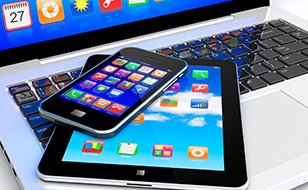 A new era is upon us! Last month Meteor and eMobile launched its 4G network that promises to see high speed internet access come to the masses. The introduction of fourth generation technology will make internet browsing a breeze and downloading a doddle.
But what is 4G and more importantly how will it affect your smartphone? Well put simply, the main advantage of 4G is that it will provide ultra fast mobile broadband internet access, so you'll be able to access what you want, when you want, in next to no time at all.
It will be available across a range of mobile devices, so streaming a video or audio to your smartphone, laptop, or tablet, will take considerably less time to load on your device. You'll be able to get your favourite music and TV shows at breakneck speed. Are you always on Skype? You're in luck! 4G technology will make the quality of calls better, faster and more responsive.
Do you have your eyes on a 4G compatible smartphone, tablet or laptop? As with all new gadgets it's likely they will be on the expensive side and if you are going to splash out, we'd recommend that you take out cover. After all, you don't want your shiny new gadget to get damaged or end up in the mitts of a thief.
This is where we come in! We know the dangers that your mobile device faces. Gadget Insurance is a great way to cover your device and is available from only €5.99* per month. So why not click Get a Quote now, or give our friendly team a call on 1890 26 25 55 to find out more.
*Price based on Chill Gadget Insurance Essential level of cover for a smartphone including damage and write off cover. Prices correct as of 01/10/13 and are valid for 30 days.
Modified Date: