Understanding Home Insurance Claims
How To Make A Claim
Last updated: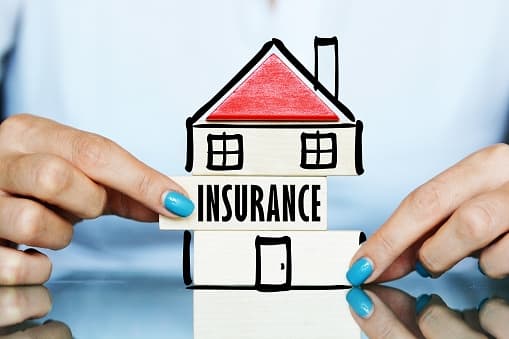 Making a home insurance claim is something that many people would ideally like to avoid. Losing items or having damage caused to your home can be unpleasant and also emotionally distressing if the items were valuable, rare or had sentimental value. However, if anything should ever go wrong - whether it's a flood, fire or burglary - having an insurance policy in place can be a huge help.
It's important to know exactly what your policy covers. There are often misunderstandings about home insurance, and many people only come to realise that they can't make a claim when it's too late. If you want to avoid being caught unawares, use the Chill guide on what you can and can't claim for on a standard home insurance policy.
What does buildings insurance include?
Buildings insurance covers the entire structure of your home, including the roof, walls, ceilings, floors, doors and windows. Depending on your policy, it may also include permanent fixtures, such as fitted kitchens or bathroom suites, as well as certain outdoor structures like outbuildings and greenhouses. A standard buildings insurance policy should cover the full cost of repair or rebuild in the event of a fire, explosion, storm, flood, theft, vandalism and subsidence.
When arranging buildings insurance, you will need to estimate your home's total rebuild value to ensure you are fully covered.
What does contents insurance include?
Contents insurance covers your household belongings, including electrical appliances, furniture, household goods, personal items and valuables. Most policies provide protection against theft, fire, vandalism and water damage.
You must provide an accurate estimation of the total value of your goods to ensure that you have the right level of cover should you need to make a claim. It's also worth noting that if you make a claim on your contents insurance, your policy may apply a 'single article limit' to your possessions, which is the maximum amount that can be paid for an item. This will vary depending on the type of item and the policy.
Your home insurance cover
When you take out home insurance, or before you make a claim on your current insurance policy, there are some things that need to be considered and checked, including what might be excluded in the policy and the excess you'll be required to pay. Below, you can find some of the points to check in advance.
Common exclusions
Before taking out a policy, it's important to check what you may not be covered for.
One of the main exclusions to be aware of is maintenance. For example, if your roof suffers general wear and tear, most home insurance policies won't include the cost of checking or replacing it. However, if a major storm or fire has caused the damage, you should be able to make a claim as you're insured against these kinds of disasters. Make sure you check these details when taking out your policy so that you are aware of the finer points.
Another maintenance example that you may have issues claiming against is damp. If the problem is the result of a storm or a leak, you may be able to claim for repairs, however, if it's caused by lack of maintenance, you will not be able to make a claim. Likewise, you may only be able to claim for a leaking or damaged pipe if you can prove that it was caused by freezing and bursting rather than wear and tear or accidental damage.
Other common exclusions include mechanical breakdown of appliances, wear and tear on home furnishings, faulty workmanship and damage to fences, gates, garden walls and hedges.
Important considerations
It's important to notify your insurer and put in a claim as soon as you spot an issue, otherwise, if you don't notify immediately, you may not be able to claim or recover the full costs. To save yourself from having to fork out for large repair bills and avoid increased insurance premiums in the future, it's a good idea to regularly inspect and maintain your property.
It's also worth noting that when you make a claim, you will usually have to pay an excess. This can be compulsory (the amount you pay towards a claim made on your home insurance) or voluntary (the amount you pay towards a claim on top of the compulsory excess). The higher your voluntary excess, the lower your premium is likely to be. Once again check with your insurer to see what the excess levels are on your policy.
You may lose your no claims bonus if you make a claim, which could cause your premiums to shoot up. Underinsuring your home will also mean that you are unable to claim the full cost of repairs.
Optional extras
For greater peace of mind, you can add a number of extras to your policy. For example, personal possessions cover can protect items that you take outside of the home, such as electronics. You can also take out additional cover for accidental damage and loss, home emergency, high value items, specialised equipment and freezer food.
If your home is located within a high-risk area, be sure to check that you are covered for subsidence and flood damage. While this extra cover could cost you more, you'll feel reassured knowing that you are fully protected if the worst happens.
Always read the small print
Finally, what you can and can't claim for will depend on the type of cover you have. Before you take out home insurance, make sure you have read the policy documents thoroughly and are aware of the benefits, exclusions and limitations. If you fail to read the small print, you could be in for a nasty shock when your claim is rejected because you don't have the right level of cover in place.
It's also important to be completely honest with your insurer when taking out insurance. If there are any potential issues that you know of, you must inform your insurer straight away, as failing to disclose relevant information could invalidate your policy. For example, if you've had an extension on your home, you will need to reconsider its rebuild value and inform your insurer.
What to do when making a claim
In the event that you need to make a claim, there are a number of steps that you should take. Before doing anything else, dig out your policy documents to determine that you are covered against the issue, what the excess may be and any other additional information that might be handy to know.
You should never admit fault before speaking to your insurance company. This applies to both car insurance claims and home insurance claims. For instance, if a fire has damaged your home and you remember leaving a pair of straighteners on, you shouldn't admit this to anyone until after you've spoken with your insurance provider.
How to make a home insurance claim
You can normally make a claim by phone or on your insurer's website. Many insurance providers have a claim section on their site that allows you to apply online or download a form that can be emailed to them. If you have lost any belongings or there is a crime involved, you will need to report it immediately. Remember, your insurer is likely to need this information for their records and may refuse to pay out without it.
Once you've done that, think about who else you might need to call. If your home has been badly damaged because of a fire, for example, you may need to vacate the property temporarily until it's safe to live in. Alternatively, if the property has become unstable, a structural engineer may need to go in and check how much damage has been done to the structure. If an engineer is needed, your insurance provider will likely sort this out for you, so you don't need to worry about doing this yourself.
If there's been extensive damage and lots of belongings are unsalvageable, a loss adjuster may be appointed to you. They will help you to put a list together of damaged items and will calculate their value before the damage. This can take some of the stress and strain off you during this difficult time.
If your claim is simpler than this, such as a lost piece of jewellery or a small leak in the home, the claim application process won't be as complicated and third parties, such as loss adjusters, won't need to get involved.
If your insurer needs any additional information, or they have information for you regarding your claim, they'll get in touch.
How long does an insurance claim take?
It can be hard for providers to give an exact timeline of how the case will progress and when it will be closed. This is because each case is different and may depend on the number of items damaged and the severity of the incident.
You can ensure that your case stays on track by providing as much information as possible when you first make the claim. You should also stay in touch with your claims handler, requesting regular updates and speaking to them on a weekly or biweekly basis. When asked, provide documentation as quickly as possible. Your insurer will not be able to move on with the claim until they've received the necessary documents, so the speed of your case is slightly dependent on you, too.
In some instances, it can take weeks or months to receive compensation, so try to be patient and know that it will be sorted eventually.
First published by Ian O'Reilly