What is Accidental Damage Cover?
Adding Some Extra Home Protection.
Last updated: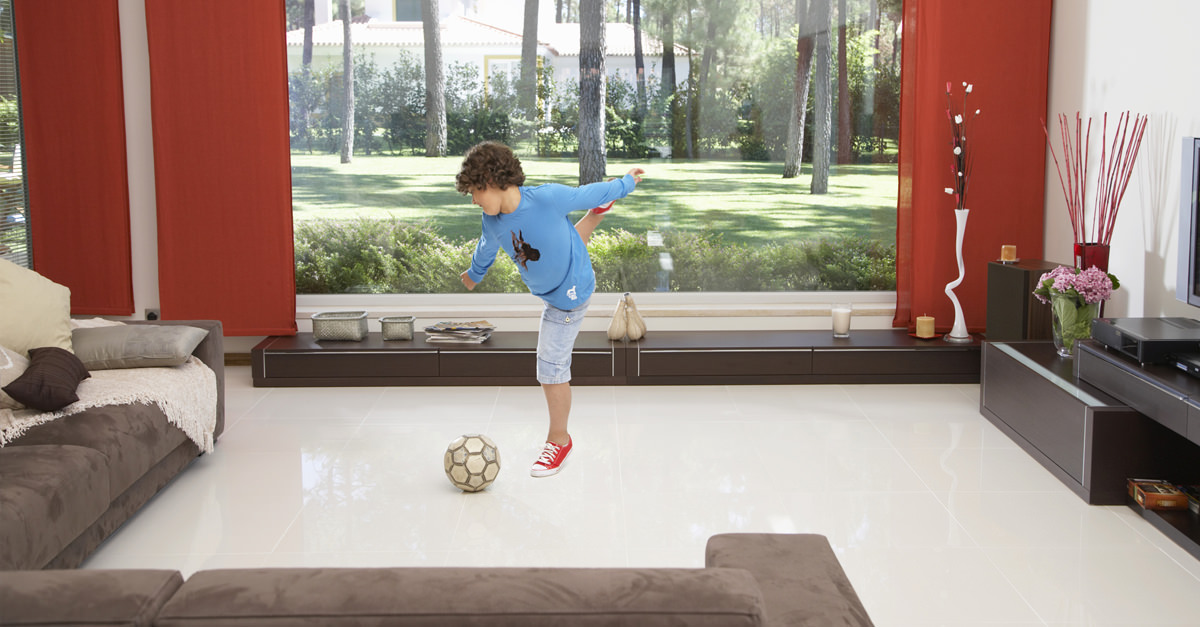 You can't always plan for the future and when it comes to protecting your home and contents this can be especially true. From the potential of leaking pipes or a misplaced step in the attic to possibility of errant sporting equipment, it can sometimes seem like an accident if something in your home doesn't get damaged during your lifetime.
For most situations there is home and contents cover but for the unexpected there is also accidental damage cover.
When it comes to accidents in the homestead there are a few common offenders. This list includes the likes of:
So if you are looking to renew, or take out, home insurance and want to know more about accidental damage cover lets break down some of the key information you need to know.
What Is Accidental Damage?

When it comes to a definition some Irish insurers use the following definition:"damage caused by acts that were sudden, unexpected and not deliberate". Going a bit further "the damage should be physical and plain to see". Make sure you check the terms and conditions of your individual policy, or ask the insurer when you are taking out the cover, about specific definition of accidental damage.

Does It Come As Standard On A Home Insurance Policy?

This is not always the case as it can depend on your specific insurer. In most circumstances accidental damage cover is not normally included as standard on a policy and can be viewed by some insurers as an added benefit. Check with your insurer on the specifics of your policy and if accidental damage is included and what you need to do to add it.

What Is Accidental Damage On Buildings?

Accidental damage cover on buildings provides cover for things you might do by accident. Examples of this include drilling through a pipe, hammering a nail through an electrical wire or putting a foot through an attic floor.

What is Accidental Damage On Contents?

Accidental Damage cover on contents provides cover for things you might do by accident. Such as spilling paint on the carpet.

Can You Give An Example Of Something Standard Accidental Damage Might Cover?

Your insurer will be able to go through everything with you when you are taking out the policy but there is no harm in keeping updated on the specifics of your particular policy. Some, but not all, insurers provide cover for damage to the following:

TV's
DVD players
Audio and video equipment
Computer equipment such as tablets, smartphones or laptops
.

Damage, or breakage, of glass in furniture, mirrors and ceramic hobs may also be covered by your policy

Do I Need To Advise My Home Insurance Provider Of Any DIY Or Construction Work In Advance?

Although you might think that you are doing a small job you should update your insurer or broker before commencing work. Always use registered contractors as there could be a chance that any damage done could invalidate your cover.

Does This Cover Give Protection For Potential Damage Done By Pets?

Once again this can depend on your insurer but it is not uncommon for any damage, such as chewing, tearing, scratching or fouling, not to be covered under your home and contents cover. It is best to disclose all information about your pets as early as possible as this may allow you to put in place specific cover details as relevant to your situation.

Can You Get Accidental Damage With Any Other Type Of Insurance?

Your insurer should be able to advise you regarding their specific policies but some companies do give you the option of adding something similar to other policies such as car insurance and gadget insurance.
Although you can't always pre-empt every eventuality in the home you should at least consider including accidental damage with your home and contents cover. This cover is particularly relevant for those who have children or enjoy doing a bit of DIY now and again.
Call our friendly and helpful home insurance experts on 01 4003400 to find out more about this type of cover.
First published by Ian O'Reilly