Travel Insurance Explained
Don't Leave Home Without It
Published on by Hassan Juma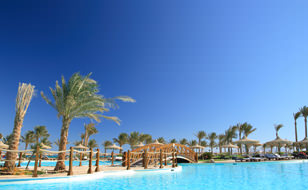 Around this time of year people start looking forward to their summer holiday, visualising a golden beach, clear seas and glorious weather. In order to make sure that your dream holiday doesn't turn into a nightmare, we'd recommend that you take out travel insurance. We hope this post sheds some light on travel insurance and why you shouldn't leave home without it.
What type of cover is available?

We offer three types of travel cover depending on the duration of your trip. The cover available is Single, Multi-trip and Extended Stay. Single-trip covers those one-off getaways, Multi-trip caters for those who are away more than once a year and Extended Stay is aimed at people who will be away for between three and 12 months.

What does travel insurance cover?

In a nutshell, travel insurance protects your belongings, any medical bills you incur and the cost of your trip in the event of cancellation. There's a range of options you can choose to either add or remove to make sure you get the right policy. For instance, by removing baggage and money cover you can lower the cost of insurance or you can get increased protection by adding volcanic ash and natural catastrophe cover.

Do you need travel insurance?

There is an argument that if you're young, healthy and travelling without children to a country which accepts that European Health Insurance Card (EHIC) that this may be enough cover. But we think it's a risk not worth taking. The EHIC only provides access to healthcare. Our advice is that if you're travelling to a country that doesn't accept the EHIC, then travel insurance really is a must.
We recommend that you consider travel cover as part of your holiday budget. Compared to the hundreds or thousands you may spend on a trip abroad, the cost of travel cover is often a small fraction of this. If you're looking for travel insurance, why not give our team a call now on 1800 30 34 09 or hit Get a Quote.
Modified Date: