Do You Need Travel Insurance?
Here's What You Need to Know
Last updated: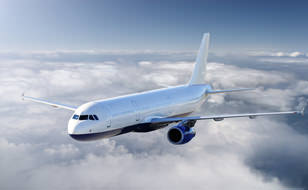 With many people looking forward to their holiday in the coming months, we thought now would be the perfect moment to take a look at travel insurance.
Every summer there's lots of people who venture abroad without taking out cover and have a fantastic, accident-free time. But this can often lead to them questioning whether or not they need travel insurance, especially if they have a European Health Insurance Card (EHIC) and are planning on travelling to an EU country or either Iceland, Liechtenstein, Norway or Switzerland.
Carrying an EHIC means that if you fall ill on holiday you can take advantage of healthcare at a reduced rate or sometimes at no cost at all. The card is undoubtedly a fantastic safety net, but it's good to remember that the EHIC really is no substitute for travel insurance.
That's because travel insurance covers much more than access to healthcare; it includes hefty contributions* to medical bills you incur outside of Ireland, the replacement of lost or stolen belongings, as well as the cost of your trip in case anything goes wrong, such as a cancelled flight or missed connection.
There's a few other things to be aware of too. The EHIC entitles you to the same level of care as a local resident in the country you're visiting, which may not be as comprehensive as your cover in Ireland. You may also still have to pay upfront for medical care and claim it back upon your return home, so you could be out of pocket for a while.
Our advice is that if you're going abroad, then travel insurance really is a must. If you'd like to speak to one of our friendly team about travel cover before you jet off, give us a call on 1800 30 34 09 or hit Get a Quote now.
* These figures are dependent on the level of cover you select. For instance, our Budget Cover policy will insure you up to the sum of €2 million for medical and other expenses outside Republic of Ireland, €500 for personal belongings and baggage, and €300 for a missed departure.
First published by Hassan Juma